You can take your place at the heart of Southbank Centre and our welcoming site that brings diverse people and communities together to celebrate, discuss, debate and unite.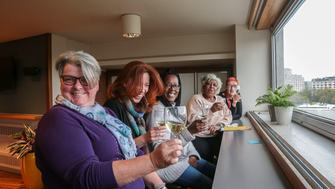 Become a Member
Be first in line for a year packed with music, dance, art and debate
Help make a difference
As a Member, you'll be first in line for tickets to 12 festivals and over 4,500 events, be invited to exclusive events and enjoy some of the best views of London in our Members Area at Royal Festival Hall.
By joining our family of supporters, you will be playing your part in inspiring, educating and building tolerance in communities through art, and giving future generations the opportunity to explore all that Southbank Centre has to offer.