Meltdown 2022: Sounds of South London
Wed Jun 1, 2022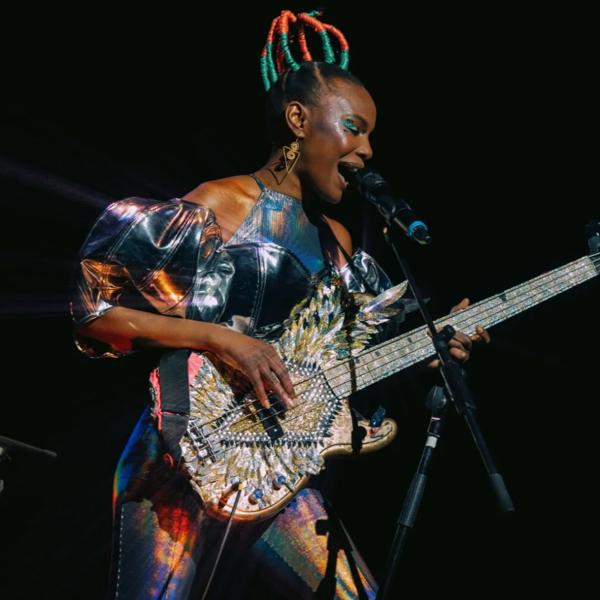 If you've lived in London for any length of time, you'll be familiar with the debate; North or South? We've all got our preference, but if the line-up for Grace Jones' Meltdown is anything to go by, it's south all the way.
It's not just the venue for this year's much anticipated Meltdown that has its foundations firmly on the south side of the Thames, so too do six of the acts on the festival bill. Greentea Peng, Skunk Anansie, Dry Cleaning, Shingai, Big Joanie and cktrl; six very different musical artists, but all of them boasting a connection to one another through the same swathe of the capital's urbanity. Join us on a journey across the better half of London, as we take a look at these six 'Sarff Landan' songsters.
Brixton
No better place to start than the Southbank Centre's own London Borough of Lambeth. So come with us outside, up above Hayward Gallery and onto Waterloo Bridge where we can hop on the 59 to an area of South London long synonymous with music. Brixton is the birthplace of David Bowie, Ty and Dave; La Roux, Poly Styrene and Big Narstie all grew up on its streets; bands including Alabama 3, Stereo MCs and Basement Jaxx were formed here; and its environs are notably referenced in titles of songs by Eddie Grant, Carter USM and The Clash.
Look beyond the music for a moment and Brixton has also played an important part in the evolving cultural history of London. It was a trailblazing area; home to the first ever department store, and to London's first electrically lit street – Grant's favourite Electric Avenue as you probably already guessed. And it was here in Brixton, in the late 1940s and 1950s, that many of the early arrivals of the Windrush generation made their home. The central Windrush Square having been renamed to commemorate the contribution of the African Caribbean community to this area.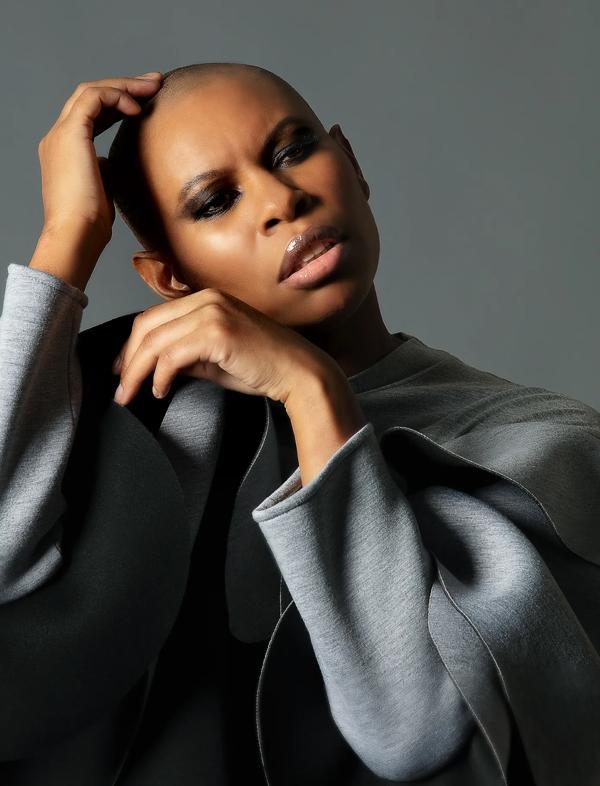 In 1967, whilst our own Queen Elizabeth Hall was being opened, this bit of London was also hosting the birth of a musical icon; Skin, of Skunk Anansie, born in Brixton to Jamaican parents. One of four children, she embarked on her first tour before she started school – albeit a tour of the RAF bases her father was stationed at – but returned to the area aged six, where she would gain her first musical inspirations from her grandfather on Long Acre Lane. In the basement of his two-up two-down, he ran a nightclub. 'There were pictures of Bob Marley and Muhammad Ali in the hallway, always music and rum,' she recalled in a 2009 interview with The Independent.
Skin was in her early 20s when she found her own musical voice, initially in a covers band, before going on to form Skunk Anansie in 1994, and though the Caribbean musical culture of her family may have been hard to ignore in her initial upbringing, Skin was always determined that it wouldn't define her own identity. 'Our generation had to work out what it meant to be Black British,' she told The Guardian in 2020. 'Not Jamaican girl, not English girl, but kids born in Britain with our own patois and new references.'
Just over quarter of a century on from catapulting into the UK music scene with their breakthrough single 'Weak', Skin and Skunk Anansie recently returned to this corner of South London for something of a homecoming gig. In a typically bold bright red-orange suit and a pointy black headdress-come-crown, Skin enchanted a packed crowd of almost 5,000 people in Brixton Academy, just a stone's throw from where she'd grown up. 
With neat synchronicity, supporting Skunk Anansie that night were another Brixton-formed group who'll be joining us at Meltdown; Stephanie Phillips, Estella Adeyeri, and Chardine Taylor-Stone, a trio who together comprise Big Joanie. The Black feminist punk band are making waves right now, and have supported acts including Parquet Courts, Sleater-Kinney, Bikini Kill, and IDLES, but they're far from a new act, having worked hard to establish themselves since initially forming in 2013.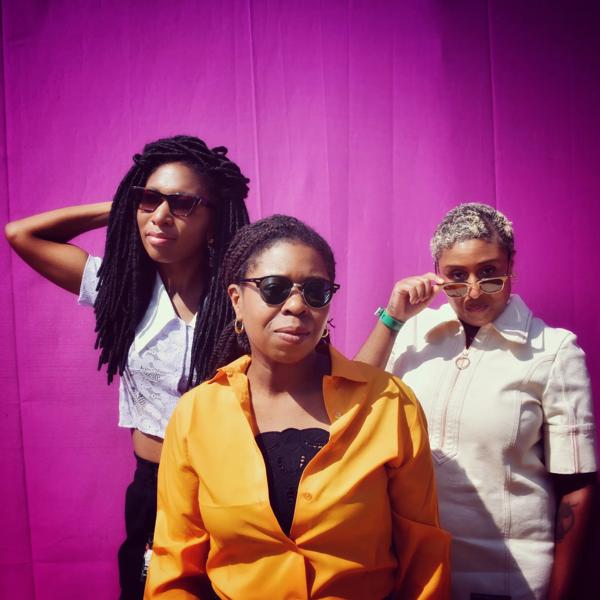 It was Phillips who first got the band started. Then a member of the frankly excellently titled My Therapist Says Hot Damn, she'd become frustrated at the lack of intersectionality in the punk scene, and so via social media called out for female-identifying punks of colour to join her in forming a new band. Having met Phillips previously through a Black feminist action group, Taylor-Stone was first to get in touch. Adeyeri was last to join the trio, having become familiar with Big Joanie through shared bills whilst part of the band JUNK, she replaced original bassist Kiera Coward-Deyel after she moved to Scotland in 2017. There's no mistaking Big Joanie as anything other than a band formed through the true old-skool ideals of the punk scene, through DIY fanzine culture and action movements, through the want to represent an alternative view through music. 
But being an all Black feminist band in the traditionally White male sphere of punk has never been easy, as Phillips told DIY magazine in a 2020 interview. 'I think the formation of Big Joanie coincided with a wider understanding of what blackness could be, because it was around that time that there were more conversations about race and intersectionality. As we've gone on, things have naturally changed, and people are more able to question things that are going on in the punk scene and demand better. It definitely seems now like it's changing quite steadily, which is really, really good because before it was really frustrating for a long time.'
Though their individual journeys didn't necessarily start in Brixton – Phillips grew up in Wolverhampton, Taylor-Stone on the other (wrong) side of the Thames in Walthamstow – it is very much the home of the band. And in 2018 they paid their own homage to life south of the river with the video for their single 'Way Out'. Taken from their album Sistahs, the track is paired with Super 8 footage filmed around Brixton's markets, food shops and skate parks.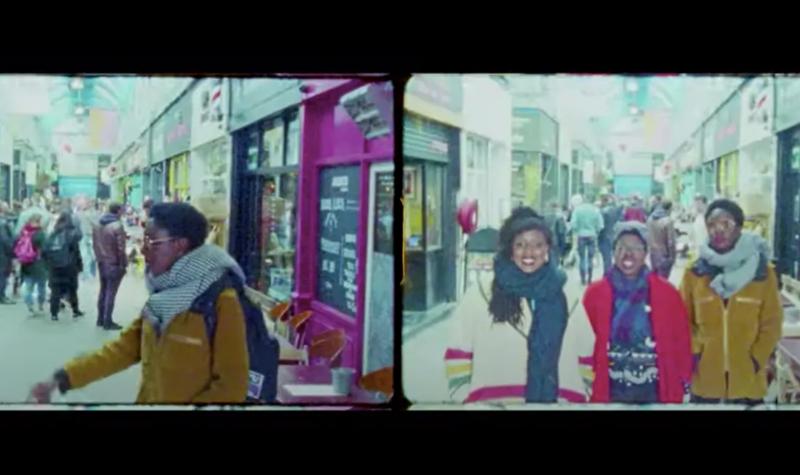 Skunk Anansie
Royal Festival Hall | Friday 17 June, 7.30pm
Big Joanie
Purcell Room | Wednesday 15 June, 7.45pm
Lewisham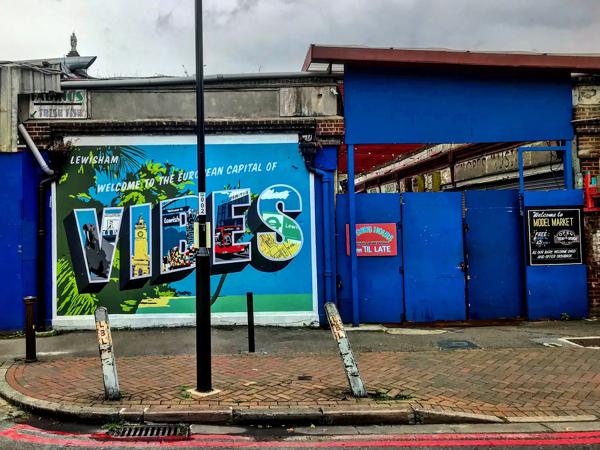 Time to leave Brixton behind and head east. We're jumping on the P4 (a rare London single decker route, bus fans) to take the scenic route, well, as scenic as the South Circular gets. Past Dulwich Picture Gallery, and The Horniman Museum, up through the leafy streets of Honor Oak, Crofton Park and Ladywell to Lewisham. This is the birthplace of Bill Wyman, Kae Tempest, Novelist, Maxi Priest, a frankly ludicrous number of professional footballers, and these days infamously home to an oversized fibreglass cat.
More importantly for us, Lewisham is also the birthplace of Shingai Shoniwa who grew up here in the 1980s and 1990s through a childhood spent in Brockley, New Cross, Catford and Forest Hill. Not even broken bones can detract from Shingai's love for this corner of London, as she told local publication Lewisham Ledger in a 2018 interview, 'I fell off my bike and broke my jaw in Hilly Fields Park when I was 10, but I've still got love for that park. And the massive coloured house on Loampit Vale – the guy who lived there was always a bit of a Lewisham legend.' Takes one to know one, I guess.
Shingai's musical leanings began in The Albany in Deptford, firstly with their many summer school offerings before going on to be part of arts charity programmes run by MidiMusic and Second Wave. 'The Albany gave me a great space to express myself, learn new things and get the chance to see shows at discounted rates so I really appreciated that a lot of the stuff they put on was affordable for the community. I saw some amazing shows there and it made me want to do more creative things. A typical week for me would be spending time at Midi and Second Wave, so I pretty much lived at The Albany for most of my teens, and then came back to volunteer there after I'd left the borough.'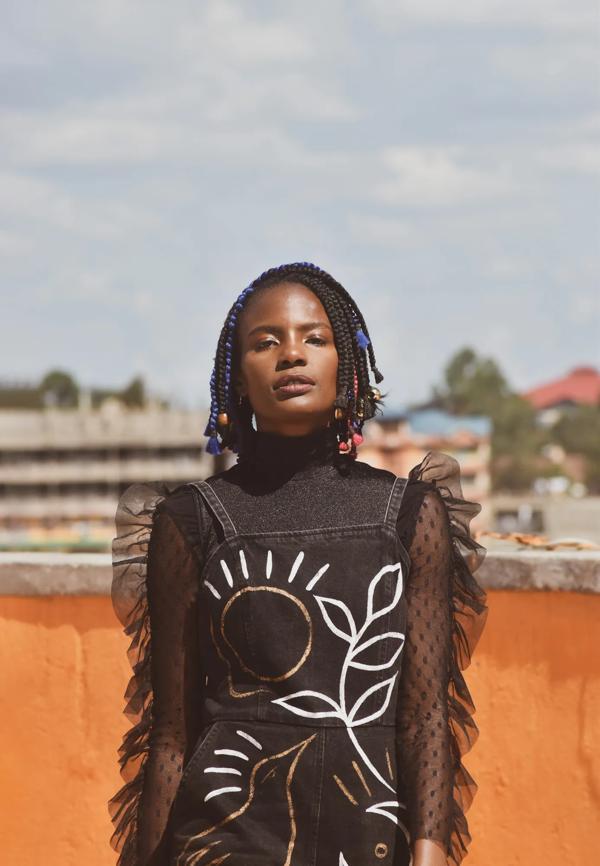 Shingai's performing career began in burlesque, as part of the Lost Vagueness crew, before she became part of the band Sonarfly alongside Dan Smith, a fellow student at BRIT School for Performing Arts and Technology in Croydon. In 2003 Smith and Shingai set off together in a new direction, forming Noisettes along with Willis drummer, James Morrison. They quickly earned a reputation as one of the must see acts in London, and enjoyed much acclaim on the UK Indie circuit before finally cutting through to the mainstream when 2009's 'Don't Upset The Rhythm' landed at number two in the singles chart.
Away from Noisettes Shingai has provided guest vocals for fellow noughties Indie heroes The Guillemots, as well as London's Chrome Hoof, and now carries her reputation for show-womanship into a career as solo artist with the release of her debut album, Too Bold in 2020. But even though her career now sees her travelling the world, she still can't help but gravitate back to Lewisham. 
'I actually just love the view from the train coming into New Cross,' she told The Lewisham Ledger in that same interview, 'that skyline goes from old buildings to new buildings to warehouses to cranes which I love. I'd always take the train over a cab for that skyline'. And of course she can't stay away from The Albany. In 2018 she returned to the venue to put on a specially curated show; trailing it with Tawiah and Hejira in a stripped back performance in the empty auditorium.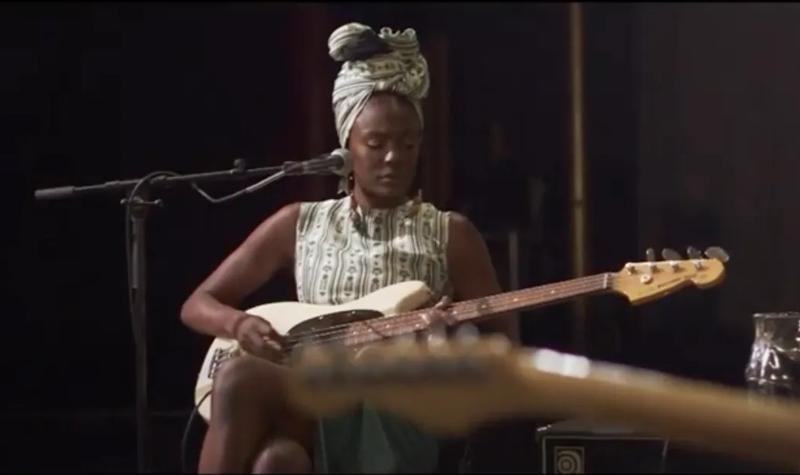 Reflecting the diversity of South London music that belies the geographical proximity of the artists who rise from its streets, Lewisham is also the home of Bradley Miller, aka, cktrl. His is a career-path forged through London's musical underground. From learning the clarinet and saxophone through council-funded free school music lessons, cktrl progressed and evolved through his love of music to become one of the original DJs on Hackney's legendary NTS Radio.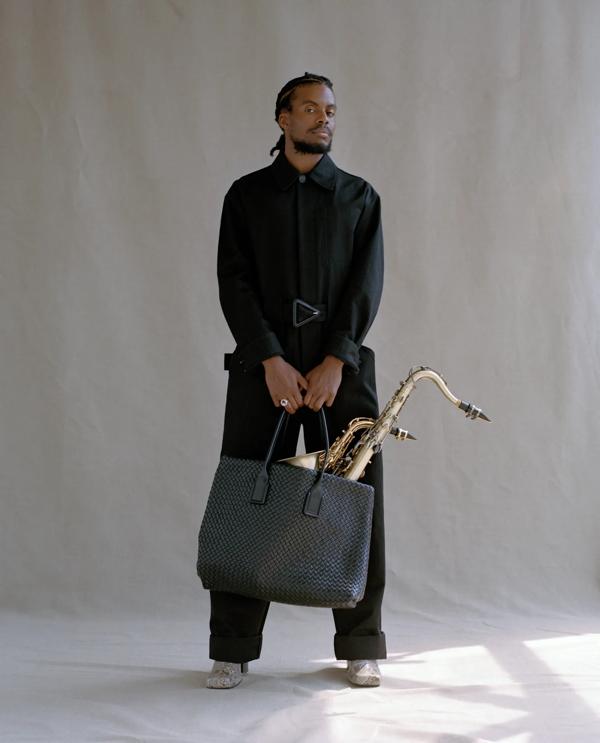 Novice clarinettist and underground DJ may seem like very different musical spheres, but it's clear to see how both have influenced cktrl's sound. His 2021 single 'Mazes' draws on the contemporary-classical nature of cktrl's first musical introductions, with Dazed describing it as 'an enchanted electronic soundscape laced with signature saxophone that explores the maze-like twists and turns of loving someone'. It offered a natural progression, perhaps even a response, to his all-consuming 2020 EP Robyn, which had conveyed a powerful sense of heartbreak.
Born and bred in Lewisham, cktrl still resides in the borough, working out of his home music studio, central to which is a computer that previously belonged to his old secondary school. Safe to say there is absolutely no danger of cktrl forgetting his roots, as he told EartH, ​​'my clarinet fully belongs to the Borough of Lewisham'.
Shingai
Purcell Room | Friday 17 June, 7.45pm
cktrl x LCO
Purcell Room | Saturday 18 June, 7.45pm
Eltham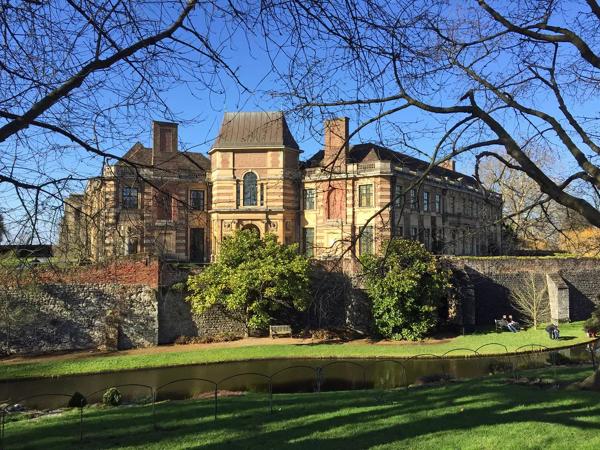 Right, everybody back on the bus – the 321 this time – we're heading east once more, press the bell on Eltham High Street, outside the Burger King, Eltham's other palace. We're here because these are the streets from which Dry Cleaning appeared onto the scene, almost. They actually recorded most of their early stuff a mile or so from here in the garage of bassist Lewis Maynard's mum's place on Boundary Road; a space embraced so fondly they named their 2019 EP after it; Boundary Road Snacks and Drinks.
Although established in 2018, the roots of Dry Cleaning initially started to take hold in 2010 when guitarist Tom Dowse and vocalist Florence Shaw first met as students at the Royal College of Art. Born in Crystal Palace, Dowse was the established musician of the pair, having been in several bands before their initial meeting, and continuing to be part of several more afterwards; Shaw's creative outlet came as an illustrator.
Fast forward to 2017 and Dowse and Shaw reconnected at a South London pub; the former asking the latter to check out some demos he'd recorded with mutual friends Lewis Maynard (bassist) and Nick Buxton (drummer). Shaw thought he was after feedback, the reality was he was courting her as lead singer. Initially hesitant, she was finally sufficiently encouraged when Buxton suggested that she didn't need to sing, she could just talk, and offered a playlist of examples, including Meltdown curator Grace Jones' 'Private Life'.
Shaw now provides lyrics as well as vocals, a process that began in her first rehearsal with the band, when she read aloud as the band played around her, vocalising 'writing from my old drawings, stuff I'd written on my phone, diaries, things I'd seen in adverts and thought were funny'. The result is a stream of consciousness like collection of soundbites, and fly on the wall monologues of modern London living; all backed by the arty guitar-band sound created by Dowse, Buxton and Maynard. It's beautifully distinct, and it's not hard to see why it's struck such a chord with new music audiences in a relatively short space of time.
Dry Cleaning
Queen Elizabeth Hall | Monday 13 June, 7.45pm
Bermondsey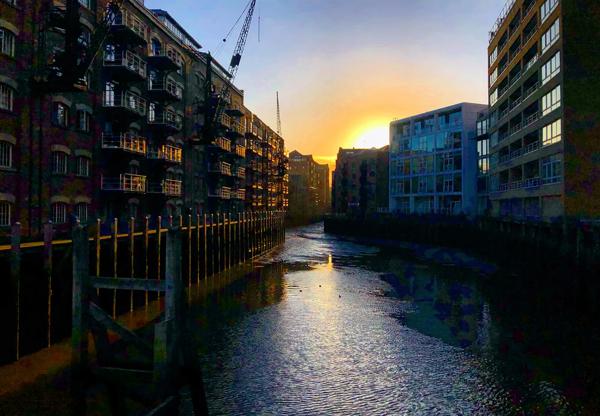 OK, time to move on once more, we've one last Meltdown artist stop-off to make before we return to the Southbank Centre, so we're picking up the pace. Tap on the 132 up to North Greenwich and white elephant turned headline London concert venue The O2, and from here we'll catch the Jubilee line to Bermondsey, the northern tip of the borough of Southwark, which has given us musicians including Tommy Steele, Florence Welsh, Siouxsie Soux and Asian Dub Foundation's Steve Chandra Savale. And, more pertinently for us right now, it's the birthplace of Aria Wells, known professionally as Greentea Peng.
Though these days she bases herself out in the countryside, London remains Peng's playground; just as it was in a more literal sense growing up in Bermondsey. In her pre-teen years Peng's musical interactions were led, like most of ours were, by the friends she hung out with on the playgrounds and parks. Sean Paul's dancehall beats were a formative sound, as she told i-D in a 2018 interview, even if she couldn't quite get the hang of the moves. 'I was the only one who couldn't tick tock. I was pissed. Still can't dance now.'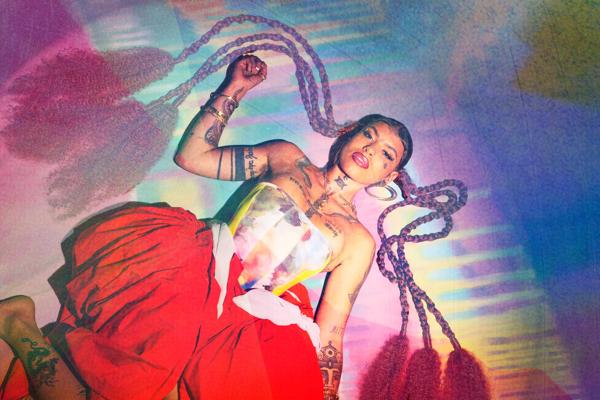 Among the artists Peng cites as musical inspirations are some truly distinctive international voices – Lauryn Hill, Erykah Badu, Finley Quaye. A fitting connection for an artist who has travelled to find the true version of herself with stints in California, Peru and most notably Mexico. But though Peng has strayed far from the capital in air-miles, she's never shifted that much from its spirit. The first track she performed at an open mic night (whilst still in Mexico) was 'Smile' by Lily Allen (another oft-credited inspiration), and her own musical personality has seen her draw comparisons with Amy Winehouse.
London living was a strong influence through Peng's early output, particularly on the singles 'Downers' and 'Ghost Town', the latter, with its repeated chorus, 'You can't take my city from me', putting a modern spin on The Specials track of the same name. 'Even though I'm singing about London and the city, I'm singing about a wider subject more,' she told Halina Williams of BasementApproved, 'it's more of a microcosm of lots of stuff that's happening all over the world – money and business being prioritised over the people.'
With a video filmed at another South London landmark, Walworth's Aylesbury Estate – a very visual indicator of the capital's inability to separate regeneration from gentrification – 'Ghost Town' is a contemporary articulation of South London that many can relate to. It is, as Peng went on to tell Williams, 'an observation that London's actually crumbling. The rise in knife crime, the gap is widening – all of these things are by products of the struggle and the gap between the rich and the poor, the prioritisation of economic growth, making all of these places into economic capitals but forgetting not everyone is built for business.'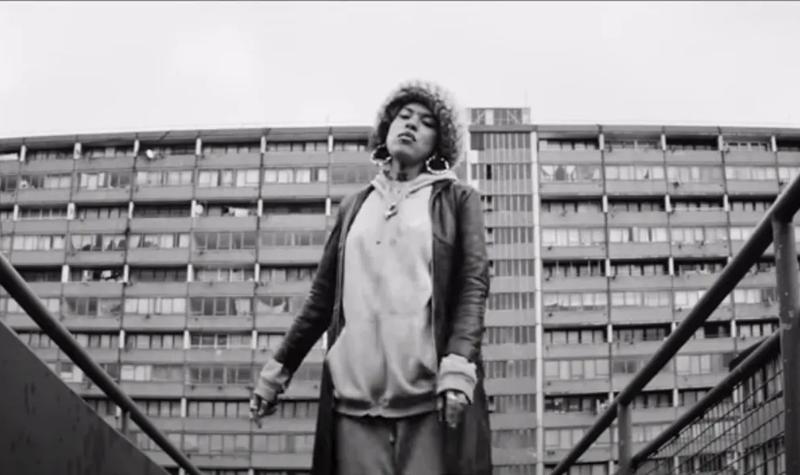 Let's not leave on that note, because if this tour of South London has taught us anything, it's that in these streets there is much creative, powerful musical energy to enjoy. And that is certainly true of Peng's debut album, Man Made, which was released in the summer of 2021. Written and recorded during a month-long wilderness retreat with her seven-piece house band the Seng Seng Family, it has been described as 'the sound of a spirit operating in a totally free manner,' by Clash. A sentence that could have been written about Meltdown curator Grace Jones herself, and the perfect vibe to carry us back to the Southbank Centre as we flag down the 1 on Southwark Park Road.
Greentea Peng
Royal Festival Hall | Thursday 16 June, 7.30pm
Article by Glen Wilson