National Poetry Library Open Day: The many ways of poetry
Sat Oct 16, 2021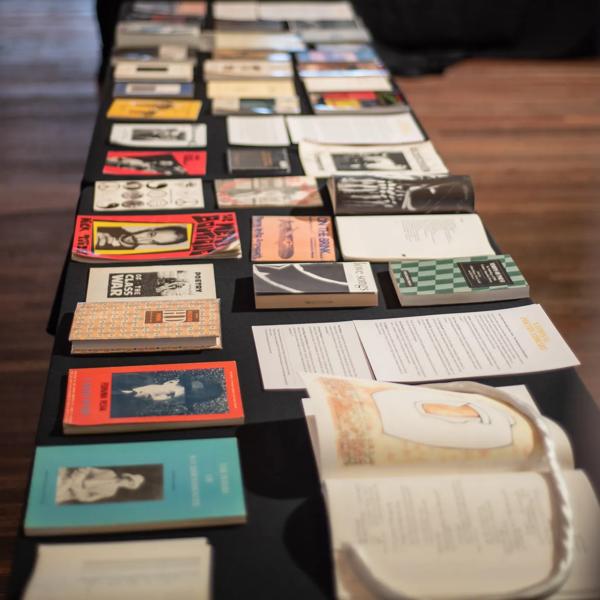 Poetry, as T.S. Eliot once described it, 'is not the expression of personality, but an escape from personality'. So if you're looking to get away from yourself for a day, then the National Poetry Library Open Day presents perhaps the perfect opportunity.
Opened in 1953, and located here at the Southbank Centre since 1988, The National Poetry is the largest public collection of modern poetry in the world. And, on 23 October, you'll get the chance to gain a special insight into all that goes on in the library through the latest of their free Open Days.
These open days had taken place at the National Poetry Library every year since 2009, until last year's pandemic forced hiatus. That's not to say that the library didn't continue to provide a service for poetry-lovers through lockdown. Whilst we were keeping socially distant, the library continued to collect to ensure they'd have as complete a collection as possible of poetry published during the past year. 
'With our Poetry London celebration in the evening and the Forward Prize readings taking place the next day this really is an early Poetry Christmas.'
And so this year's Open Day is something of a reunion, bringing the library and you back together, as National Poetry Librarian Chris McCabe explains 'We can't wait to share the joyous, inventive and unique publications that we collected during the past two years. We were astonished by how adaptable, dynamic and productive poetry presses have been during this time. My sense is that the most imaginative and visionary poetic responses are still yet to be published'.
Completely free, and spread between the Royal Festival Hall's Level 5 Function Room and the library itself, the event is much more than just a nudge towards the poetry on the shelves. There are a series of displays and printed objects tied to our London Literature Festival theme of friendship, and there will be the chance to make and create zines and postcards, and even join in some 'poetry games' if that's your kind of thing. (Don't worry introverts, they're optional).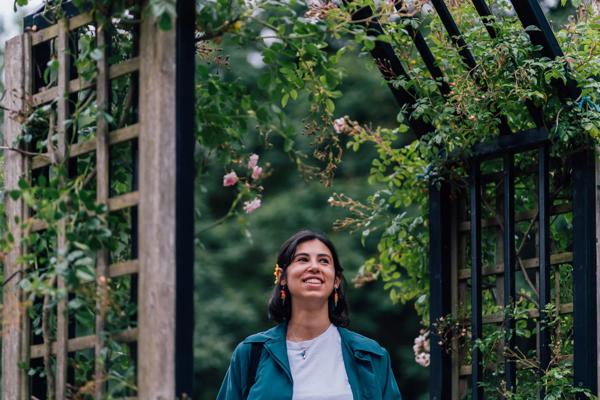 But it's not just you who'll be providing the poetic moments, the day will also feature a host of contemporary poets performing and reading their work, as McCabe explains. 'The event will start with a screening of a brand new poetry film by Jay Bernard, followed by a reading from Monika Radojevic, who'll read from her new book Teeth in the Back of My Neck. And we're also really excited to have Will Harris and Vanessa Kisuule – our tutors for the New Poets collective – onstage, reading their own poems.'
So, what does Chris McCabe hope people will take away from the Open Day, aside from an appreciation of the library's vital connection to what's happening in poetry? 'We think people will be surprised, delighted and fascinated at the multiple ways in which poetry can exist. And they'll experience a sense of fun and creativity, with our collections providing a catalyst towards the creation of new work'
A free experience that offers you the chance to experience all that? What's not to love?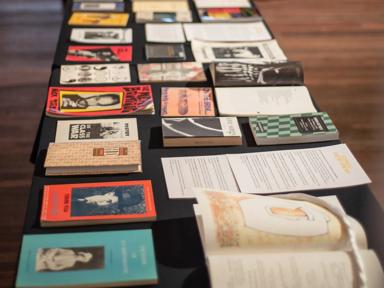 National Poetry Library Open Day 2021
Join us for all of the above, from 11am on Saturday 23 October