Refugee Week events at the Southbank Centre
Wed May 17, 2023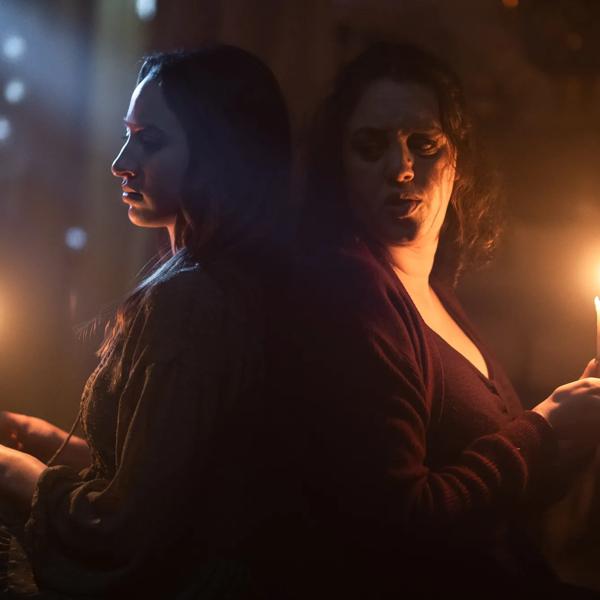 There are more than 27 million refugees in the world, with a further 4.6 million people globally currently seeking asylum. But whilst the numbers are staggering, it's important to remember what they represent; the plight of individual people.
Established in 1998, Refugee Week celebrates the contributions, creativity and resilience of refugees and people seeking sanctuary, as well as offering an opportunity to understand why people seek sanctuary. And to mark the 25th anniversary of Refugee Week's foundation, we'll once again be reflecting that raison d'etre at the Southbank Centre, working with our Associate Artists, Counterpoint Arts, to present performances, workshops and talks for all to enjoy.
On Sunday 25 June, in celebration of, and in tribute to, refugees worldwide we'll be hosting a number of events for Refugee Week across the Southbank Centre, with most of them free to attend. Take a look below at what's coming up.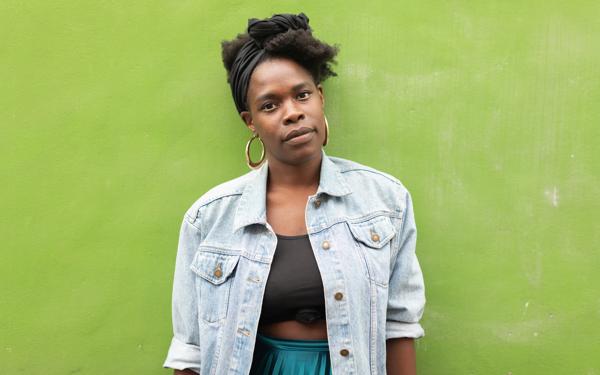 Notes on Compassion: Words, Music and Us
An evening of music and spoken word is the headline event of this year's Refugee Week activities, as poets and musicians come together to share their responses on this year's theme of 'compassion'. Among them are a number of names and faces who'll be familiar to Southbank Centre regulars, including leader of our New Poets Collective, Vanessa Kisuule, and founder of Octavia – Poetry Collective for Women of Colour, Rachel Long. Also on the bill are former Young People's Poet Laureate for London, Momtaza Mehri, poet and spoken word artist Sukina Noor, and rapper, writer and producer AWATE. Music comes from Woven Gold, a choir of refugees and asylum seekers from around the world.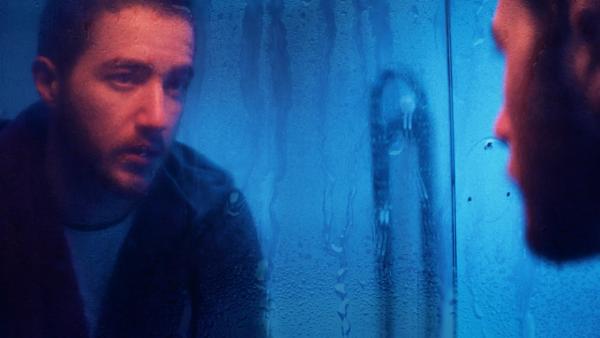 Short Films Screenings
Enjoy an evening of exceptional short films made by refugee and asylum-seeking film-makers around the world in our Purcell Room. Curated by Sarah Agha, actress, presenter and founder of the Arab Film Club, the screening includes Matar, the story of a Syrian asylum seeker in England by BAFTA-winning film director Hassan Akkad; Yellow by Elham Ehsas which follows Laili in Taliban-controlled Afghanistan; and Panic! which explores the the real and psychological threat on Layla and sister Noor, by Laith Elzubadi. The screenings are followed by a Q&A hosted by Agha who established the Arab Film Club during lockdown.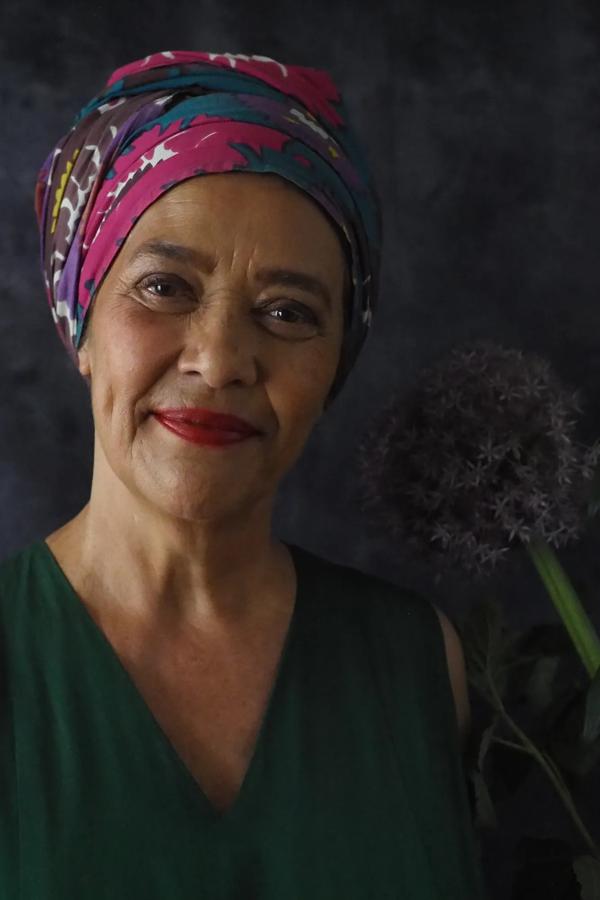 Migrant Futurism: Françoise Vergès
In one of a trio of talks reflecting in the context of the UK's Illegal Migration Bill, we're delighted to welcome the renowned decolonial activist and theorist Françoise Vergès for a key-note presentation. The author of works including A Decolonial Feminism and A Feminist Theory of Violence, Vergès will, in this talk, draw connections between forced migration, climate breakdown, gender violence and systemic violence to insist on the need to develop international solidarity in the face of these interconnected planetary crises.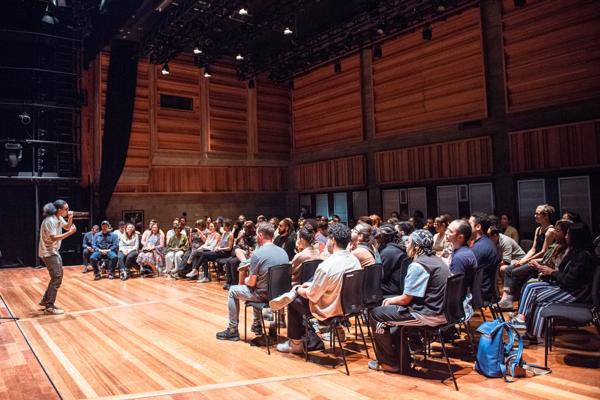 About Us! Artists' Scratch Showcase
'It's a wholly unique way to connect with your audience.' That's how the writer and film-maker Laith Elzubaidi, whose work this year features in our Short Films Screenings event, described his experience of the About Us! Artists' Scratch Showcase. This is a safe space where not only can you enjoy the next wave of creative talent, but you can also share your own ideas. If you're a creative looking to share your work, or work in progress, this is the event for you.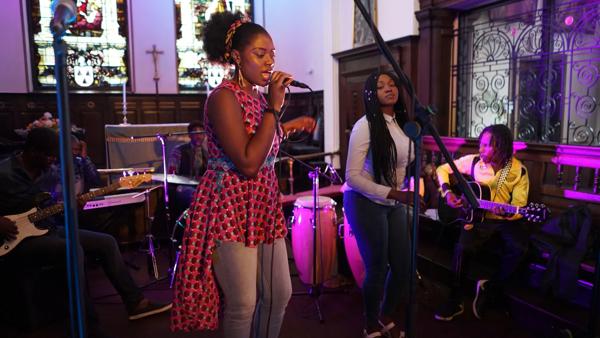 Free music events
If music is your bag, then you're in for a treat as we've a quartet of free music events throughout the day. Kicking us off at 11.45am in our Queen Elizabeth Hall Foyer is Singing Our Lives, which brings displaced people, sanctuary seekers and local communities from around the UK to compose new music and perform together.  Responding to this year's theme of 'compassion' are, The Sing for Freedom Choir, The Mixed Up Chorus, Write to Life, and The Orchestra of Syrian Musicians. At 2pm it's time to head out onto our Riverside Terrace where the Amani Collective Showcase bring you a variety of modern African music including Afro-fusion, agwaya, rumba and mutwashi, palm wine from Sierra Leone and seben from the DRC.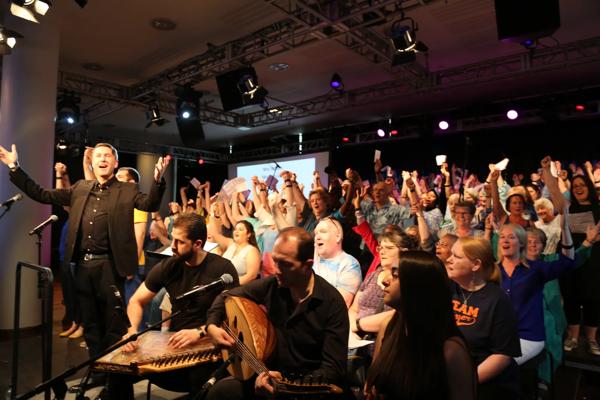 At 6.45pm, we're back inside the Queen ELizabeth Hall Foyer as singer-songwriter Sami Malik joins us to celebrate the launch of her new album, Songs to Heal and Empower; music that extends and subverts the traditional Urdu Ghazal form with songs written in Urdu and English. And at 7.30pm, in the same venue, it's the turn of Rainbows Across Borders community choir, a voluntary self-help group for LGBT asylum seekers fleeing persecution. The choir provides a secure and safe space for members to share experiences as LGBT asylum seekers and to mutually build confidence through music.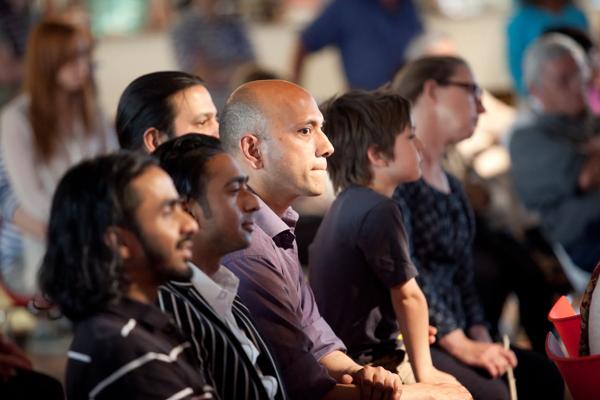 Free talks and performance
We've already highlighted the talk from Françoise Vergès, but that is but one part of a trio of events to come under the umbrella of Migrant Futurism. The other two each take place in our Queen Elizabeth Hall Foyer and are completely free to attend, starting at 1pm with Kenmure Street. This talk brings together community activists and organisers to reflect on the 2021 Kenmure Street protest, which saw hundreds of local residents come together to prevent the detention of two residents of the street in Glasgow's Southside. The other free Migration Futurism event, at 4pm, comes from community organiser Angela Camacho who performs a Future Ancestors Ritual.
Migrant Futurism: Kenmure Street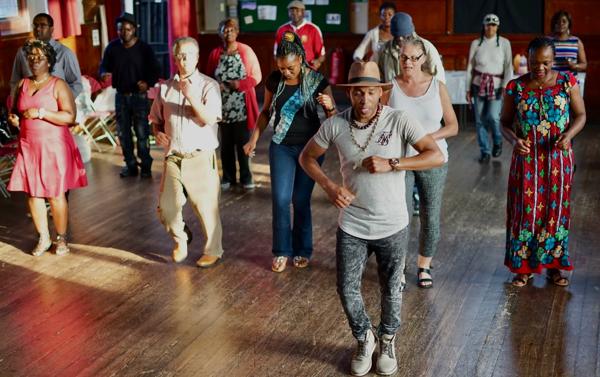 Even more free events and artists
If you like to get up and move to the music then you'll need to be out on our Riverside Terrace at 3pm as Imani Jendai and Tagne Tebu lead a special West African Dance Workshop. This family-friendly event offers you the opportunity to explore a breadth of dance styles that include soca, reggae, calypso and Afro-jive. Dance also plays a part in events in our Clore Ballroom too where throughout the day, starting at 10am, we've a special edition of Mix & Move led by Women for Refugee Women. As well as dance you'll also be able to discover poetry, stories and food from the lives of this remarkable community of women. And in between these two spaces, on Level 1 of our Royal Festival Hall you'll find a specially commissioned artwork by London-based artist Murugiah. Commissioned to celebrate the theme of this year's Refugee Week, 'Compassion' has been developed in collaboration with a group of young asylum seekers from Compass Collective
Mix & Move: Women for Refugee Women