Refugee Week events at the Southbank Centre
Sat Jun 11, 2022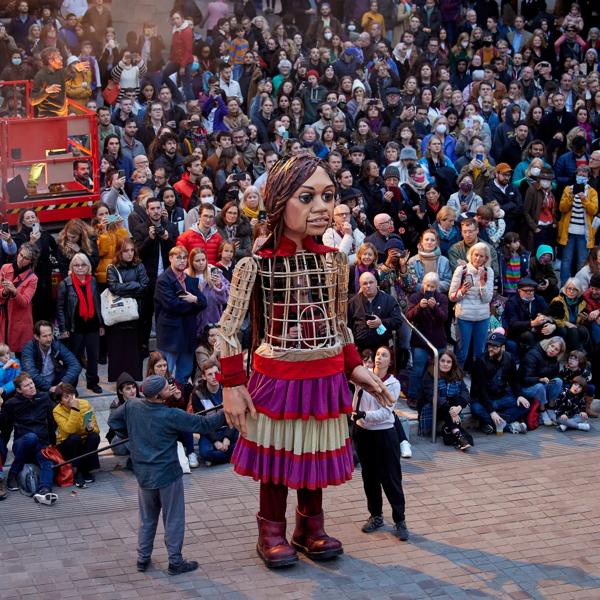 There are more than 26 million refugees in the world, with a further 4.1 million people globally currently seeking asylum. But whilst the numbers are staggering, it's important to remember what they represent; the plight of individual people.
Established in 1998, Refugee Week celebrates the contributions, creativity and resilience of refugees and people seeking sanctuary, as well as offering us an opportunity to understand why people seek sanctuary. Throughout the week, we'll be doing just that at the Southbank Centre, working with our Associate Artists, Counterpoint Arts, to present performances, workshops and talks for all to enjoy.
From 21 to 26 June, we'll be hosting events for Refugee Week across the Southbank Centre, with most of them free to attend. Take a look below at what's coming up.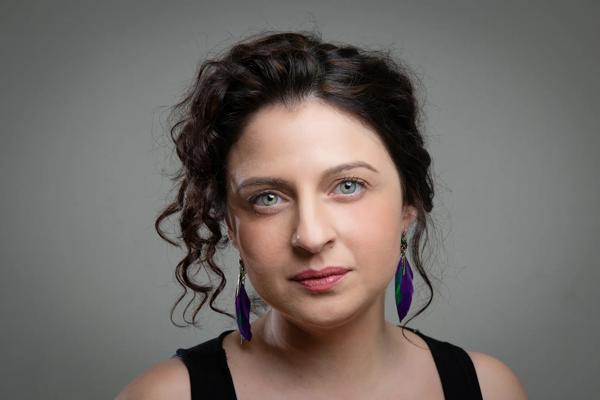 Passage: New Writing on displacement & migration
Displacement and migration are the topics up for discussion as new writers and established authors come together to talk about their work on these themes. Christy Lefteri (pictured), the child of Cypriot refugees and author of the award-winning million-seller The Beekeeper of Aleppo chairs this talk. Lefteri is joined by Ania Bas, an artist and writer who grew up in Poland before moving to the UK 15 years ago and whose debut novel Odd Hours comes out later this month. And also by the British American novelist and journalist Helen Benedict, whose latest book Map of Hope and Sorrow is also published this month.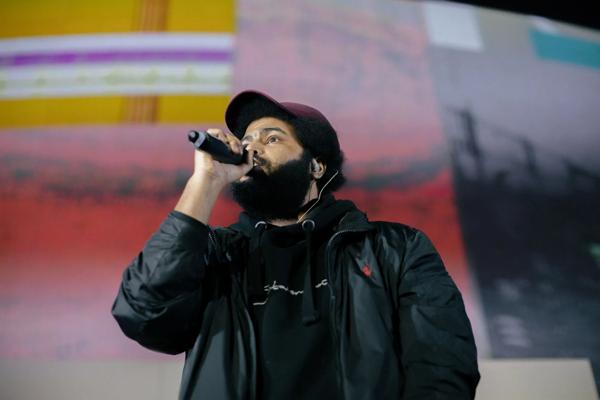 Awate presents: About Us!
The Eritrean-born, Camden-raised wordsmith, poet, rapper, producer and activist, Awate curates a special showcase of music and spoken word. Joining Awate in our Purcell Room are resident DJ, TrYb of Threads Radio and NTS, plus MC rapper and producer Isatta Sherriff who released her self-produced EP A Kind of Biography, last year, as well as Kofi Stone, a creator of soulful, relatable hip-hop and collaborator with Loyle Carner and Maverick Sabre among others. And completing the line-up are poet, writer and educator Suhaiymah Manzoor-Khan – the woman behind poetry collection Postcolonial Banter, and podcast Breaking Binaries – and Norwegian-Vietnamese musician and artist Susanne Xin who brings together contemporary sound improvisation with prepared piano.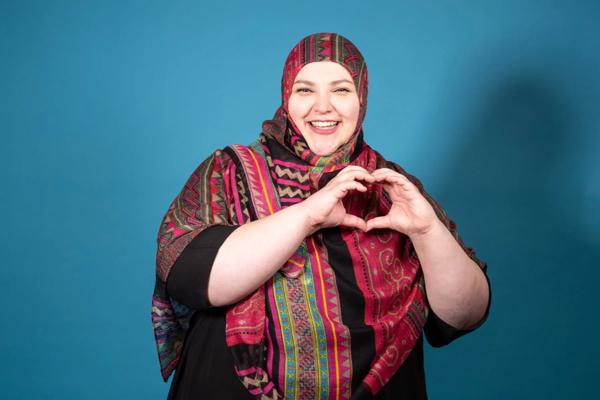 No Direction Home
A night of brilliant comedy is in store on Sunday as No Direction Home bring a special selection of stand-up to our Purcell Room. Ola Labib, the only Black, Muslim, female, Sudanese comedian currently performing in the UK, comperes an evening of laughs featuring comedians from No Direction Home, a collective who nurture stand-up talents from refugee and migrant backgrounds. Also on the bill are Hackney's Fatiha El-Gorri, pictured, who you may recognise from The Russell Howard Hour, and Athena Kugblenu who'll be familiar to many from her appearances on Mock the Week.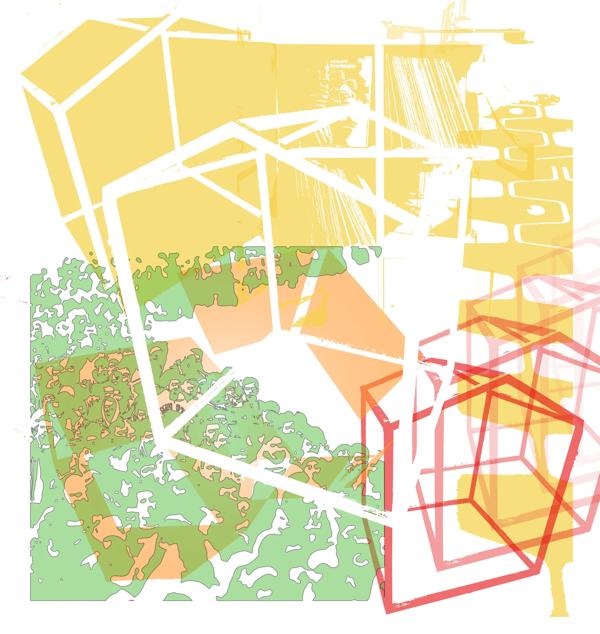 Alter
Alter is a series of seven interactive, movable sculptures representing stories of migration which will fill our spaces with sound and colour throughout the week. The works by Paria Goodarzi and Francisco Llinas Casas, of Iran and Venezuela respectively, are designed to be manoeuvred by both performers and audience. On 24 and 25 June at 6.30pm, Alter: Brought to Life, invites you to interact with the sculptures as part of a special performance in our Royal Festival Hall's Clore Ballroom.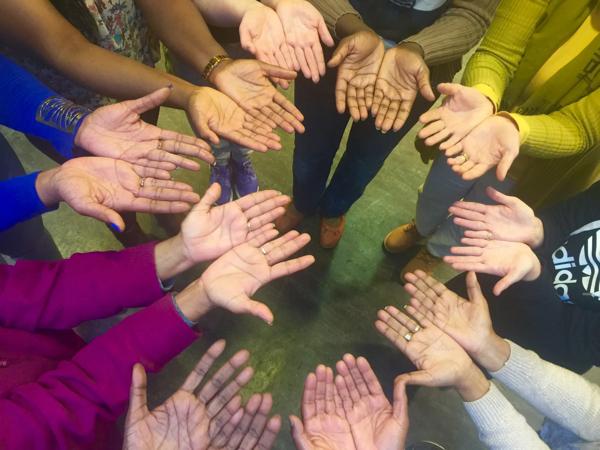 Talks & discussions
Talks and discussions make up a key part of Refugee Week helping us increase our understanding of the situations facing people across the world. Starting a trio of free talks on the weekend of Refugee Week is Women for Refugee Women: Our Words for Healing. At this event at 12noon in our Royal Festival Hall Central Bar, Women for Refugee Women come together to share poetry, recipes and more. On Sunday, at 1.30pm, join us in our Purcell Room for We Are Here, Because You Were There and listen to the stories of Afghan former interpreters who worked with the British Army in their homeland. And at 2.45pm on the same day in our Queen Elizabeth Hall Foyer there's the chance to join a panel of inspirational sportswomen assembled by shado magazine, to discover morel about Healing Through Sport.
We Are Here, because You Were There
Punchy performances
Though our Refugee Week events come to an end on Sunday 26 June, there's no sense of us slowing down as we welcome a punchy performance piece to our Queen Elizabeth Hall Foyer (12.30pm). Storyteller and musician Emmanuela Yogolelo invites you to gently explore climate change and its links to colonialism, race and migration in an interactive family session titled Tales from the Congo Basin.
Also on Sunday 26 June, our Artists' Scratch Showcase offers you a safe space to share your ideas and work, whether you're a budding musician, poet, comedian or visual artist. The Scratch Showcase also features guest showcases presented by TekstLab Incubator, including Susannne Xin's 'Cây đa' which combines her fathers story as a boat refugee from the Vietnam war with her childhood memoirs and Vietnamese folk tales.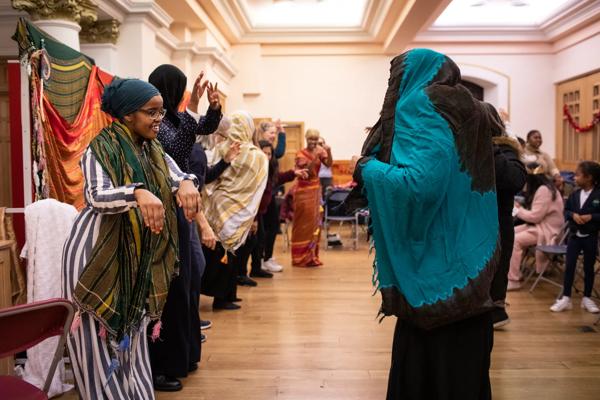 Dynamic dance
We've plenty of opportunities to move your feet in Refugee Week, starting with Mix & Move's Somali Folk Dance in our Clore Ballroom on 24 June (1pm). You don't need a dance partner, or any experience, just let Queen of Sheba International guide you through the basics and get you on your way. From 2pm on Saturday 25 June you can strut your stuff out on our Riverside Stage with an all-day dance party led by Dance for Refuge. And at 4pm on the same day you've the opportunity to Dance with Little Amal as we welcome back the giant Syrian puppet on her journey to spread awareness about refugees.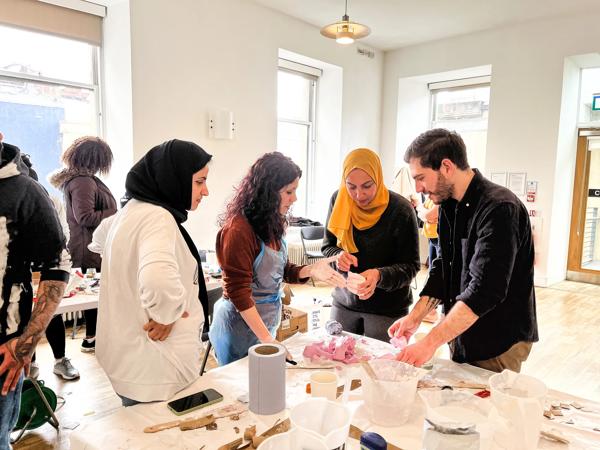 Creative Workshops
Throughout Refugee Week there's an opportunity to get hands on with three creative workshops connected to the installation, Alter. The first of these on 21 June (4pm) concerns sculptural objects with artists Paria Moazemi Goodarzi and Francisco Llinas Casas giving you a hands-on introduction to their work. On Thursday evening (6pm) it's creative writing as with the opportunity to write about memory, narrative, unheard voices and community in a drop-in workshop. And last not not least on Saturday lunchtime (12noon) movement is the focus, with the opportunity to move and respond to the sculptural works of Alter.
Book your place for each of the free sessions, below.
Alter: Sculptural Objects Workshop
Alter: Creative Writing Workshop
More about Refugee Week at the Southbank Centre