Unlimited: Your guide to January's festival
Sun Dec 20, 2020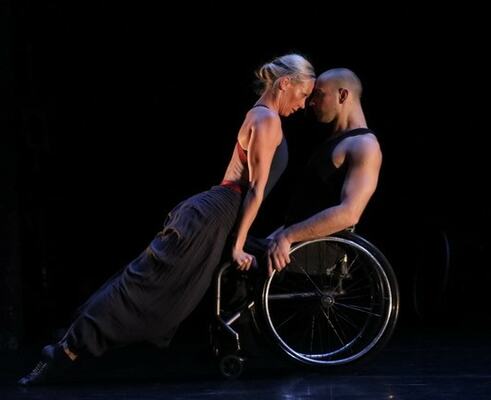 January 2021 sees Unlimited become truly limitless. The festival that's always brought ambitious creative projects by outstanding disabled artists to new audiences, is set to fulfil that mantra more than ever before, as Unlimited goes online.
The Covid-19 pandemic may have prevented us from welcoming audiences to our venues to enjoy performances challenging perceptions of disabled people, but it's also presented a new opportunity. The move to virtual performance spaces means this five-day festival will be its most accessible edition yet, with 33 online events available to audiences around the globe.
Yes, 33! And yes, that is a lot of events to fit in five days. But don't worry. We've pulled together this handy overview to help you navigate all that we've got lined up by theme, meaning you won't miss out on the events you most want to see.
(All events and performances are free, unless otherwise stated)
Performance theatre broadcasts
Where better to start than a world premiere, courtesy of Byron Vincent's Instagramming the Apocalypse (15 - 17 Jan), developed from his popular stage show. The performance sees Byron ask in this post-satire age, WTF is actually going on? That's a question Aidan Moseby attempts to go someway to answering in his, I Was Naked, Smelling of Rain (14 - 16 Jan). The intimate performance is a response to the physicality of weather in an exploration of wellbeing, and the critical point between the crises of climate change and mental health. And mental wellbeing is also at the heart of One Woman (14 - 16 Jan), as Cheryl Martin invites audiences to enter the mind of a woman living with mental illness through binaural sound. 
Instagramming the Apocalypse
I Was Naked, Smelling of Rain
One Woman
Sophie Woolley's one-person show Augmented (13 - 15 Jan) shares the joys and conflict of being welcomed back into the hearing world after going deaf in her twenties. The fascinating film explores the impact of Woolley's 'activation' on her own sense of self and on her closest relationships. And lastly, but far from least, is Gods in Lockdown (16 - 19 Jan); an Afro-futurist performance party featuring an international pantheon of performance artists that's created by, and centres, disabled queer people of colour.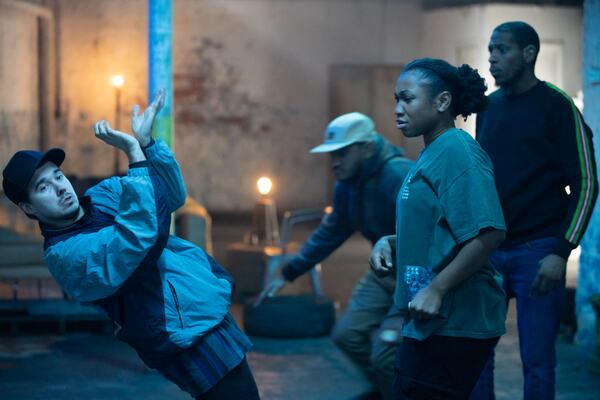 Dance
In 111 (13 - 15 Jan), Joel Brown and Eve Musto explore their different strengths and vulnerabilities. This critically acclaimed, powerful dance duet takes its name from the hypothetical number of vertebrae the pair have between them. Filmed on location in a derelict shopping mall, Artificial Things (15 - 17 Jan) explores human interdependence, strength and vulnerability. Choreographed by Lucy Bennett and directed by Sophie Fiennes the film features dancers Amy Butler, Laura Jones, Chris Pavia, David Willdridge and Dave Toole who devised the original piece.
Here / Not Here (14 - 17 Jan) is  a new hip-hop film directed by award-winning film-maker and Deaf artist Bim Ajadi, and written by Jonzi D, Artistic Director of Breakin' Convention. The piece explores British Sign Language, Krump street dance, football and Visual Vernacular – the choreographed and poetic form of sign language – in a unique collaboration of a Deaf and hearing cast.
In a piece for children aged four and upwards, Second Hand Dance invites us to explore the world beneath our feet through Insect Hands (16 - 17 Jan). And lastly, Saturn Returns (17 Jan) sees Sonny Nwachukwu give an interactive insight into his choreopoem which explores the psychospiritual clashes produced in Black people by the weight of history. 
"The Covid-19 pandemic has hit both the arts and disabled communities hard. I am incredibly impressed with, and grateful for, the artists who've been working hard, in the most challenging of situations, to adapt their work so we can present this festival online to a global audience for the very first time."
Topical talks
Curated by Unlimited and the Southbank Centre, Unlimited discusses… (14 - 15 Jan) is a series of discussions and debates which consider the burning questions for disability-led arts. Whilst Pitch and Mix (14 - 16 Jan) offers audiences a sneak peak into disabled artists' projects in development, and the opportunity to hear from disability-arts organisations.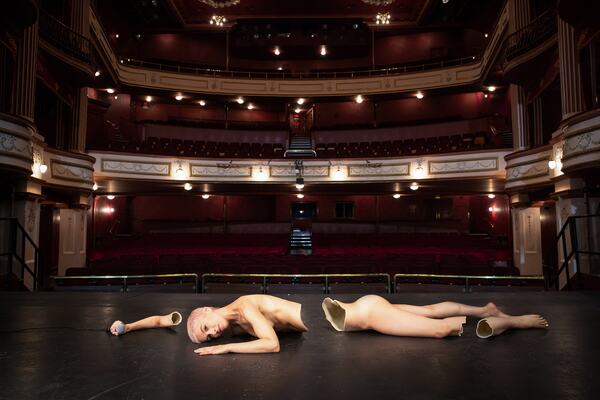 Outdoor exhibition
Not every aspect of Unlimited is online, if you're able to safely make it to the Southbank Centre you'll be able to see Suzie Lake's outdoor exhibition, Unseen (13 Jan - 28 Feb). Lake's constructed imagery is designed to challenge the notion of reality – combining photographs to create images that defy logic and offer an interpretation on the subjective experience of struggle.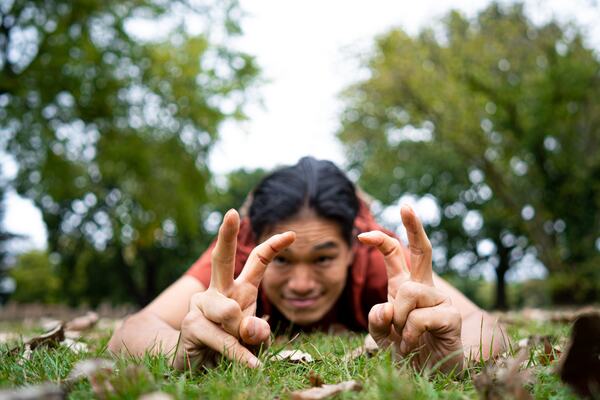 Family
Contrary to popular perception, Unlimited is not purely a festival for adults, and this year we've a trio of events suitable for all the family including another world premiere; that of Rose Heafford's Insect Hands (16 - 17 Jan). The film sees Takeshi and his animated minibeast friends encourage you to explore the world beneath your feet with a dance in the great outdoors. Taking the pace up a notch is DYSCO (16 Jan); a neurodivergent-led space with live dancing and music. This intergenerational and celebratory dance party is led by Aby Watson (aka DJ DYSCOURSE) – a dyspraxic, dyslexic and ADHD dance artist and performer.
And we're particularly excited about The Origin of Carmen Power (13 - 17 Jan), an interactive online storytelling experience created by an 11-year-old girl, the titular Carmen Power. The audience is invited to join her in a superhero adventure where they get to meet Carmen herself, as she shares, through this playful quest, her real-life experience of cancer when she was seven years-old.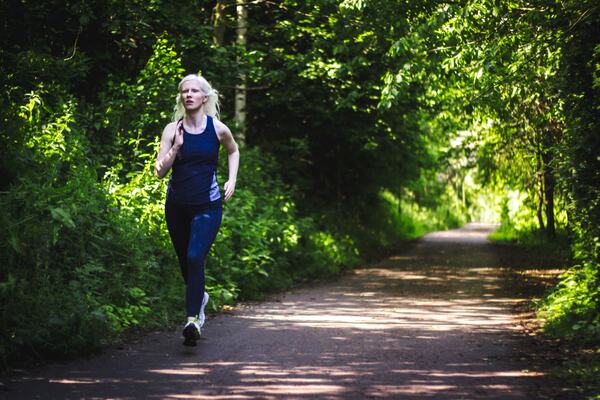 Online exhibitions & multimedia performances
A trio of treats here, starting with BAFTA award shortlisted filmmaker Justin Edgar's Reasonable Adjustment (13 - 17 Jan). This online exhibition showcases artefacts Edgar has collected over 30 years, which document the late 1980s disabled activist movement, The Reasonable Adjustment. Ellen Renton's soft-spoken but hard-hitting debut solo show, Within Sight (17 - 19 Jan), is based on her experience of living with albinism, but also dismantles ableism, inspiration porn and the myth of the Paralympics. And The Microscope Sessions (15 Jan) invites a live audience to witness the emergence of a painting by artists Rhiannon Armstrong and Tim Spooner, through an evolving game of consequences, cross-pollination and contamination.
"Unlimited remains an integral part of the programme at the Southbank Centre and we cannot wait to recreate the festival feeling in the living rooms of all who tune in."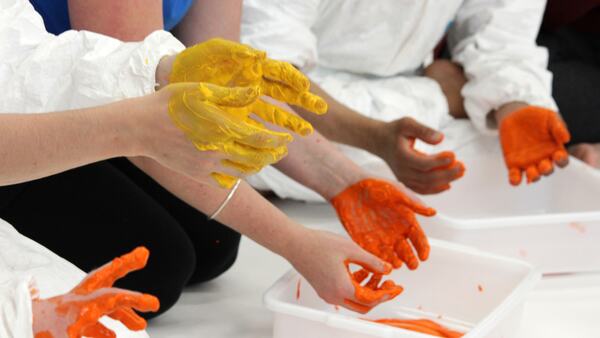 Workshops
The fantastically named Lesbian Pirates: Bringing History to Life (17 Jan) uses writing exercises, group work and prompts to explore how to create a dramatic narrative around your favourite historical icon. JoAnne Haines' sensory, hands-on workshop for learning disabled adults, Colour Full at Home (16 Jan), encourages you to make art using the whole body, as it brings together dance, movement and music with art materials. And DJ DYSCOURSE, leads a virtual, intergenerational and celebratory dance party for the whole family in DYSCO (16 Jan).
Lesbian Pirates: Bringing History to Life 
Colour Full at Home
DYSCO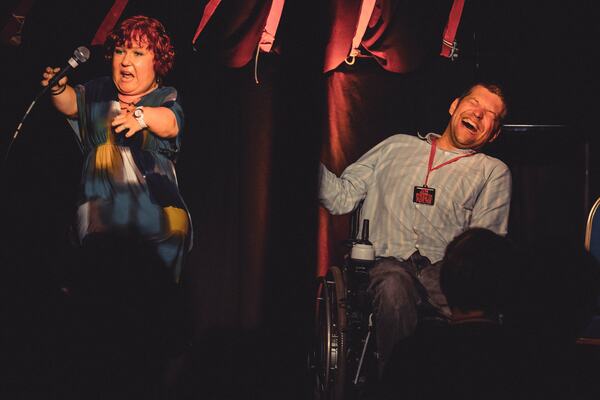 Live performance & comedy
Something we could all do with after 2020 is a chance to pause, to rest and to listen, and A Crash Course in Cloudspotting (14 - 17 Jan) is a theatrical invitation to do just that. The performance includes a live introductory sonic world created by the audience (don't worry, you won't be put on the spot, it's automatically triggered by you logging in). Challenging the notion that people with autism struggle with social imagination, GLOOPTOPIA with NewfrontEars! (16 Jan) sees autistic green drag queen Oozing Gloop present a live exploration into cultural stagnation and political hope. 
A Crash Course in Cloudspotting
GLOOPTOPIA
And bringing Unlimited to a close is Abnormally Funny People (17 Jan, £10/£5), a live show of stand-up, sketches, songs, and a quiz show, from the cream of talented disabled comedians. Some sit down and stand-up, others stand on chairs and stand-up, others simply stand up and stand-up; they are all funny people, and look out for some celebrity cameos!
Unlimited festival predominantly showcases works commissioned by Unlimited – an arts commissioning programme and one of Arts Council England's strategic diversity initiatives – delivered by the disability-led arts organisation Shape Arts and producing organisation Artsadmin.