From January until December this year, Southbank Centre's Nordic Matters festival journeys into the heart of the region to uncover strange truths, enviable statistics, and the problems that haven't yet been solved. 
We investigate the headline stories of the Nordic nations, including victories for gender equality, the countries' unique approach to young people's rights, and traditional methods of sustainable living.
The twelve-month programme offers insights into the Nordic way of life through music and dance, theatre and literature, art and design, fashion and food, and talks and debates.
To give you a taste, here are some facts that might surprise you about the Nordic countries – and some insights from a few of our experts:
Greenland
Greenland is 80% ice. Due to climate change, it is melting at 287 billion tonnes per year (that's 110 million Olympic-size swimming pools). The Inuit people make up 88% of Greenland's population.
Iceland
Iceland is inhabited by 319,000 people and 10,000,000 puffins. Iceland created the world's first parliament. It was also the first country ever to elect a female leader.
The Sámi (Norway, Sweden and Finland)
10% of the Sámi people herd reindeer, owning an average of 70 each.
The Faroe Islands
The Faroe Islands are grazed by 70,000 sheep. The islanders created one of the world's most famous jumpers, worn by Sarah Lund in the TV show The Killing.
Norway
Norway aims to become climate neutral by 2030. However, it is the 8th largest exporter of oil in the world. The UN ranks Norway number 1 for human development, gender equality and political stability.
Sweden
Sweden exports more chart music (for its size) than any other country. Sweden was the first country in the world to offer paternity leave. 90% of Swedish fathers now take it.
Denmark
The Danes are often voted the world's happiest people. However, 8% of the population take anti-depressants. 90% of Danes enjoy the same standard of living. They call Danish pastries 'Vienna bread'.
Finland
Finland was the first country in Europe to give votes to women. Rated the least corrupt people on the planet (by Transparency International), the Finns are internationally renowned for their crime fiction.
Åland
Camping is allowed everywhere on the 6,500 Åland islands.

In their own words
Nordic experts and artists discuss their homelands
Nordic countries are neither socialist nor collectivist. They are free-market, capitalist societies that have realized that there are a few basic services that a country has to provide to ensure innovation, efficiency and high quality of life... paid parental leave, affordable day care, great public schools, free higher education, universal healthcare and smart government.
Anu Partanen, author of The Nordic Theory of Everything
"
Q: What are the most important political issues Norway is currently facing?
A: 'Inaction on climate change, increasing xenophobia, widening political polarity, growing gender inequality, the heavy reliance on the petroleum sector...'
Moddi, Norwegian singer-songwriter and activist
Q: Why does the world love Swedish music?
A: 'I'm guessing it has to do with how good we are at speaking English, especially the pronunciation. In my case and in the case of many of my musician friends, we grew up able to learn instruments and had access to rehearsal spaces for young people.'
José González, Swedish musician
Q: What are your chief memories of growing up in Finland?
A: 'The winters are long and dark; summer is short but every day endless.'
Sophia Jansson, niece of Tove Jansson, creator of The Moomins
Nordic Matters takes place throughout 2017.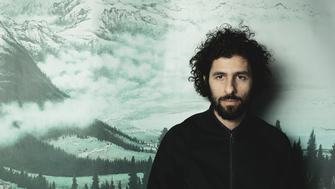 Nordic Matters
Throughout 2017, Southbank Centre celebrates all things Nordic