Everyday Heroes: Alessandro Raho & Precious Nkomo
Tue Oct 20, 2020
Our outdoor exhibition Everyday Heroes features artworks and poetry that celebrates the contributions of key workers and frontline staff during the coronavirus pandemic.
In this video, the artist Alessandro Raho discusses his piece for Everyday Heroes, Precious (2020); a portrait of Precious Nkomo, a family friend and nurse.
Raho talks about why he chose to depict Nkomo in his work, and how the exhibition has made him reconsider his approach to portraiture.   
And we also hear from Precious Nkomo, the subject of his piece, who talks about the pressures faced by herself and her fellow nurses who have been responding to the Covid-19 pandemic on the front line.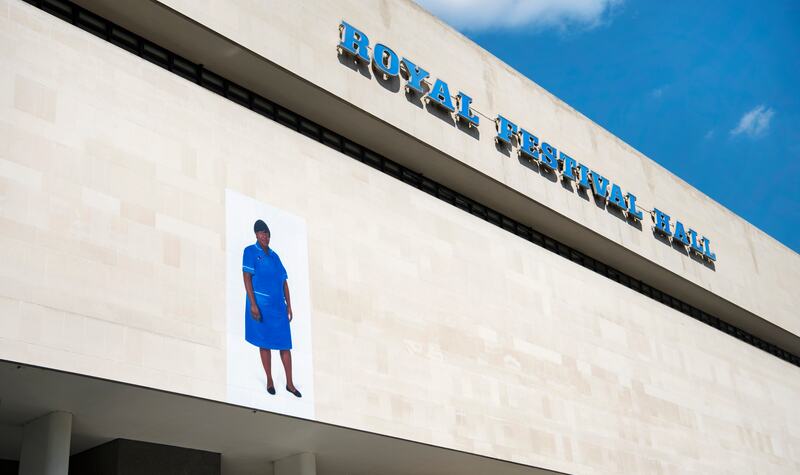 "It all tied in as a nice thing to do; to present a picture of someone you knew, who was really putting their life at risk"
Everyday Heroes is open until 1 November. 
Visit the Southbank Centre in person to see the artworks and poems by 21 leading artists and poets that make up the exhibition.