Everyday Heroes: Mahtab Hussain
Mon Sep 28, 2020
Everyday Heroes celebrates the contributions that key workers and frontline staff have made during the pandemic. Taking place across the Southbank Centre, the outdoor exhibition highlights the sheer scale of the collective response to this crisis, and the many different ways that people across the country have come together to support one another.
Mahtab Hussain is one of 15 artists asked to contribute works to Everyday Heroes. In this video he talks about the two large-scale portraits he has produced for the exhibition, explaining the artistic practices and approaches that inspired them, and what the finished pieces stand for.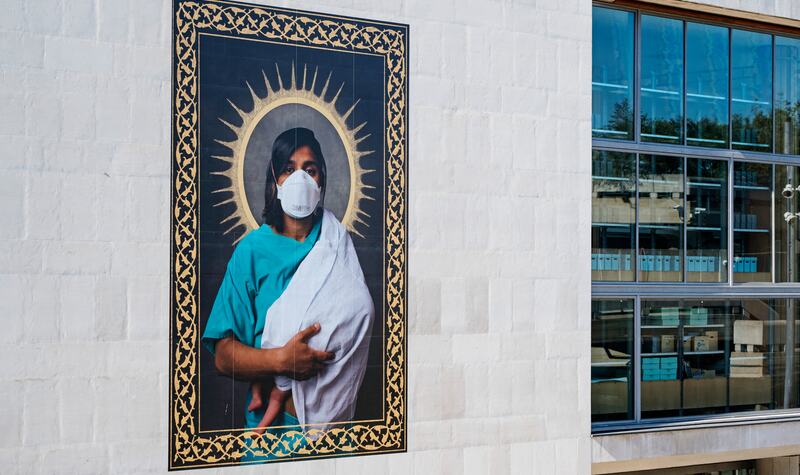 "It's about bringing these elements together that I love and creating something unique and new"
Everyday Heroes is open September – November. 
Visit the Southbank Centre in person to see the artworks and poems by 21 leading artists and poets that make up the exhibition.