Everyday Heroes at the Southbank Centre
Wed Sep 2, 2020
Everyday Heroes is an outdoor exhibition that celebrates the contributions that key workers and frontline staff have made during the pandemic. It's taking place across the Southbank Centre, and features more than 40 portraits of some of the entirely ordinary but also utterly remarkable people who have helped to keep the country going during the coronavirus crisis.
In this video, Ralph Rugoff, Hayward Gallery Director, and Cedar Lewisohn, Curator: Site Design, introduce Everyday Heroes, and discuss some of the challenges of producing a large-scale outdoor exhibition that responds to our current moment.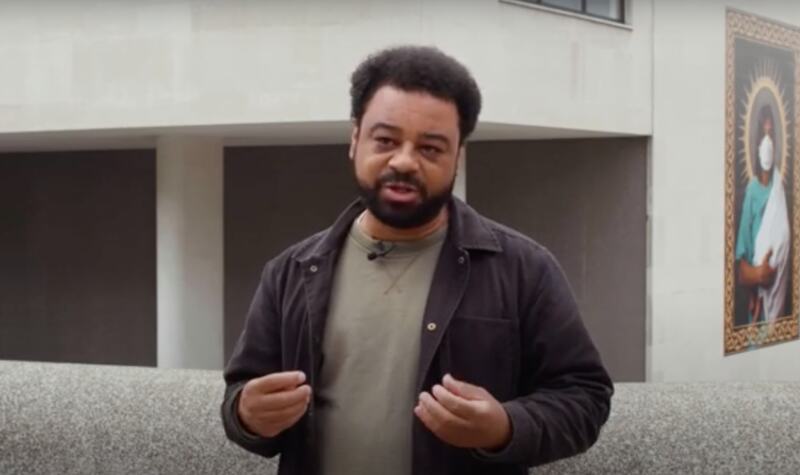 "By having all these individual portraits, we're also creating a collective portrait of what this moment was like."
Everyday Heroes is at the Southbank Centre until 1 November. 
Visit the Southbank Centre site to see the artworks and poems by 21 leading artists and poets that make up the exhibition.