Installing Louise Bourgeois' Spider (1997)
Tue Feb 1, 2022
On 9 February Louise Bourgeois: The Woven Child opens in our Hayward Gallery.
This compelling exhibition is the first major retrospective of Bourgeois' work to focus exclusively on her works created using fabric and textiles; sculptural pieces created during the later years of the artist's long career
Particularly poignant within the Bourgeois' fabric work is the imagery of the spider, and the artist often used the spider's ability to weave a web from its own body as a metaphor for her own artistic process. One of the most striking examples of the arachnid within Bourgeois' work comes in her 1997 piece Spider, a 15ft sculpture cast in bronze that rests above a steel cage. 
In an exhibition of delicate artworks, the placement of Spider within the gallery space, proved a particular challenge for our Hayward Gallery technicians, and you can get a glimpse of what this process involved through this timelapse video of its installation.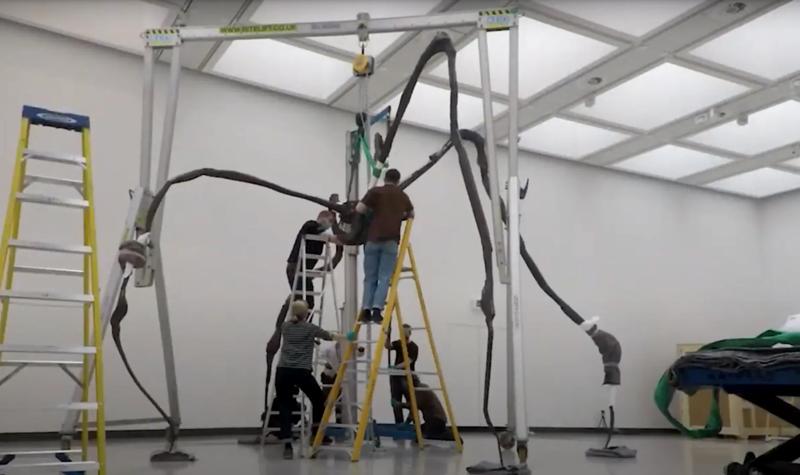 'I came from a family of repairers. The spider is a repairer. If you bash into the web of a spider, she doesn't get mad. She weaves and repairs it.'
The first major retrospective of the artist to focus on her later fabric works, Louise Bourgeois: The Woven Child was at Hayward Gallery 9 February – 15 May 2022.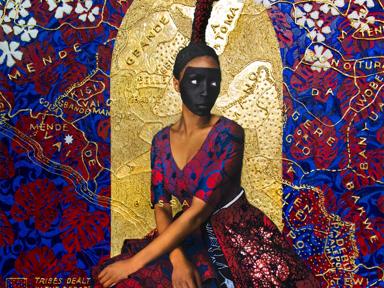 Art & exhibitions at the Southbank Centre
From internationally acclaimed artists at Hayward Gallery, to pop-up installations, showcases and immersive experiences, enjoy an engaging and inspiring array of art and exhibitions with us.