Joint by Jay Bernard
Sat Oct 23, 2021
Written by Jay Bernard, Joint is a new work about joint enterprise, a contested law – and one often used in racist and classist ways – which criminalises people based on their foresight of a crime, not whether they actually committed it.
Directed by Jo Tyabji and performed by Indra Ove, this story of a young woman's life and vital teenage friendship was commissioned for Southbank Centre's London Literature Festival. 
Joint was given its premiere screening as part of National Poetry Library Open Day in the Royal Festival Hall's Level 5 Function Room, and online, at 2pm on Saturday 23 October 2021.
Following on from this scratch performance and film, Joint returns to the Southbank Centre in October 2022 as an adapted performance piece. This updated adaptation forms part of our London Literature Festival and Purcell Sessions.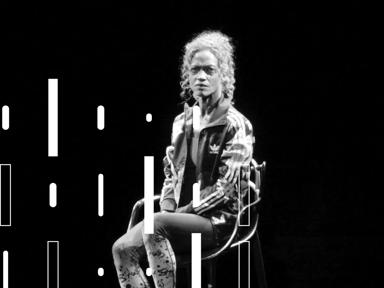 Joint by Jay Bernard
See Joint at the Southbank Centre's London Literature Festival on Sunday 30 October, 2022.