Slavs & Tatars' Samovar at Hayward Gallery
Fri Nov 5, 2021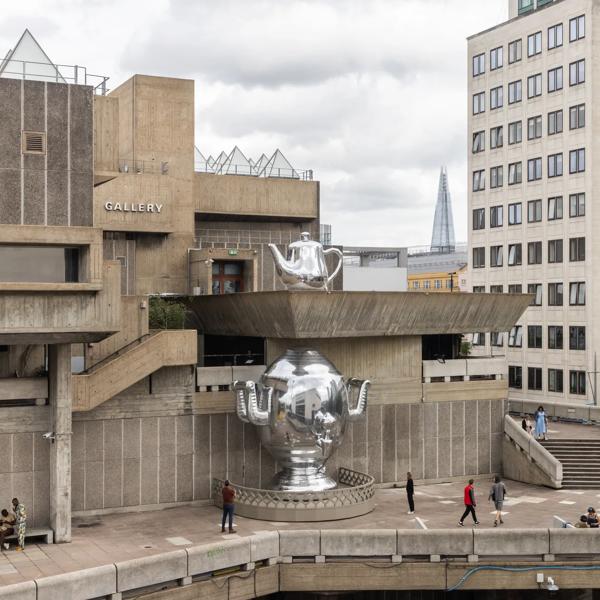 Samovar is the first of three annual commissions presented in partnership with the Bagri Foundation.
Taking the form of an oversized inflatable water boiler, teapot and serving tray lodged into the side of the Hayward Gallery, the sculpture by the Berlin-based artist collective Slavs and Tatars, is titled after the eponymous tea brewer commonly found across Central Asia.
Although humorously enlarged like a mascot or parade float, Slavs and Tatars' installation uses the samovar as an emblem to recount the ways in which the history of tea is intertwined with cross-cultural exchange and colonialism.
In this video, the artists and Hayward Gallery's Senior Curator Cliff Lauson introduce the work.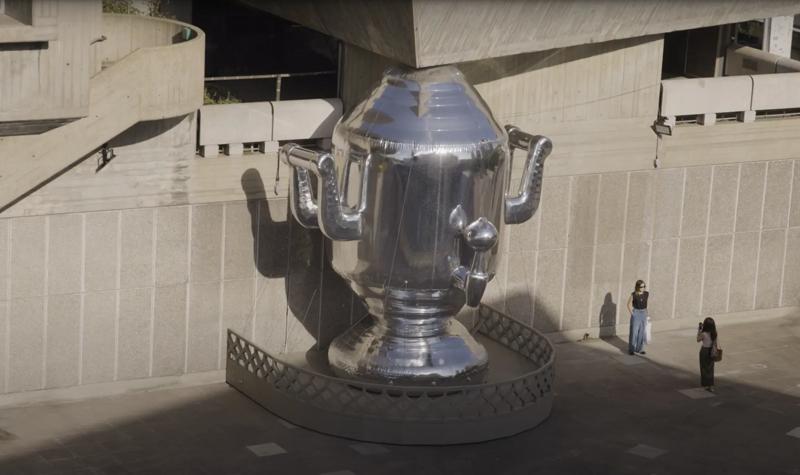 'It's only by going very far away from ourselves or looking at something outside of ourselves, that we're able to better understand who we are'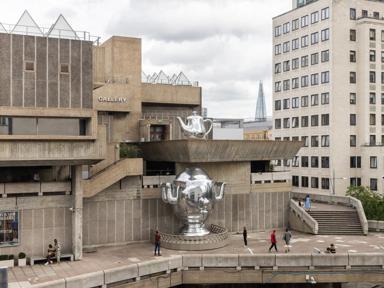 Samovar (2021) by Slavs and Tatars
The installation can be viewed at Hayward Gallery until 5 December