Imagine a Story: A Writing Project for Schools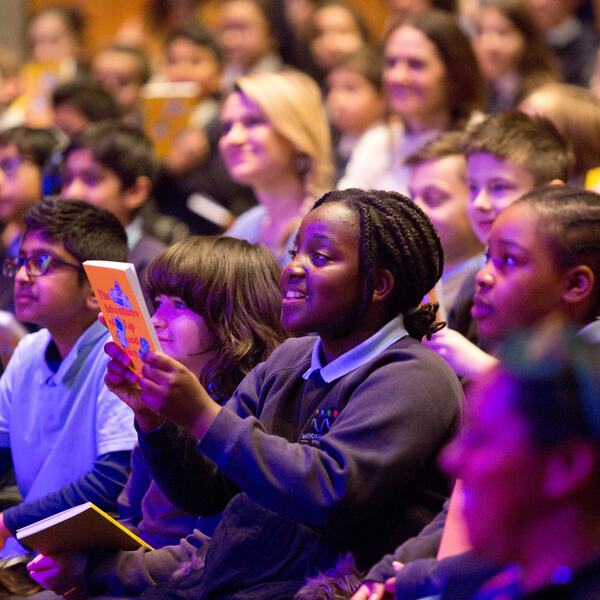 A celebrated children's author leads our collaborative writing project for Key Stage 2 pupils
Primary school pupils become published authors in our creative writing project, inspired by the game of consequences.
In this project, each school group writes one segment of a creative story based on a framework designed by a celebrated children's author. 
The different story elements are then combined together to form one complete and truly imaginative story which is professionally bound and illustrated, and each participating child receives a copy of their published work. 
The project introduces primary school children and their teachers to a brilliant children's writer. 
Our lead writer inspires participants to develop their creative writing skills and work as a team in their classrooms to support their literacy development and wellbeing.
Participating schools are invited to see their stories performed (virtually or in person, subject to government guidance) from a stage here at the Southbank Centre in summer term 2021. 
Stay tuned for author and illustrator announcements. 
This project is designed to inspire and support children's creativity and creative writing skills, help them to see themselves in the books they read and write, motivate them to continue to develop their writing and reading back in school, and help them to see themselves as real-life authors.
Open to classes in Key Stage 2 (years 3 – 6).
Take part
To register your interest for Imagine a Story: A Writing Project for Schools, please complete the following form.