Join as a member – here's why
Become a Southbank Centre Member for a packed programme of music, debate, literature, dance and art. Join a community of fellow art lovers from as little as £60 and enjoy a glorious range of benefits.
Southbank Centre offers the best membership scheme going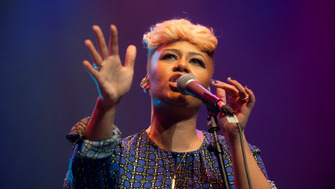 be first to book
Members get priority tickets ahead of our general on sale and we update you weekly to ensure you have the best chance to see your favourite artists.
buy single membership
It takes a few minutes to join and your Membership will start right away.
make it a double
For just a few pounds more, you can have all these benefits - but for two people.
save even more
Want even more value for your money? Why not join by by Direct Debit and save.
renew your membership
Don't miss out on a single day, renewing your membership is easy, just follow the link below or get in touch.

Even more reasons to join
It doesn't stop there, as well as being first in line for all the best tickets our Members get even more... 
Savour the skyline: Pop in during the day for a warm welcome in the busy metropolis. Savour the skyline before a show in your exclusive Members Area.
Treat yourself: Members enjoy a number of offers including discounts at Southbank Centre Shops, Foyles at Royal Festival Hall and Happy hours in the Members Area.
Exclusive events: Meet other Members as part of our very own community of fellow arts lovers for exclusive events and activities.
Any questions?
Our dedicated membership hosts will be happy to answer your questions:
Email us 
Tel: 020 7921 0916 during office hours
*Our Direct Debit discount applies only once when you first pay by this method.