DRAG: Self-portraits and Body Politics
Date override
22 Aug 2018 – 14 Oct 2018
Hero title gray box disabled
How can we improve life for women in music?
Women in music, as in so many areas of Western life, struggle to gain the same opportunities, status and financial equality as their male counterparts.
It's a problem that Southbank Centre recognises and has sought to address by supporting initiatives aimed at female musicians.
So we are very excited to be further developing our Women in Music strand, bringing together women from all spheres of classical and contemporary music to highlight issues faced by female professional musicians today.
Hear from some of our pioneering artists and find out about our work to highlight and address gender imbalance across different genres of music through these short films.
---
'There's just something about women encouraging other women and joining forces to learn together'
The Scratch Female DJ Collective was set up to address the lack of supportive spaces for women to learn DJing, with members finding out about everything from setting up the equipment and using the decks to beat-matching and the science of soundwaves.
---
'I think we're beginning to feel more empowered'
The Louder Voices Choir is a project for women over 60. Hear members discuss how the opportunity to socialise with other women their age in a fun and creative setting has improved their lives.
---
'It's not often in London that there's a space where women can come along and improvise and play together'
Tomorrow's Warriors Female Collective is a jazz ensemble putting talented women centre stage. They credit the support of Southbank Centre in helping them get to where they are today.
---
'Instruments don't have genders'
Listen as musicians who are members of the WOW Orchestra talk about the joy of playing in an all-women ensemble.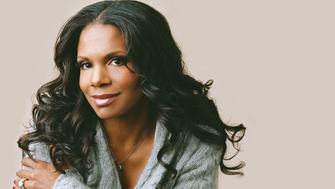 There are plenty of Women in Music events to look forward to over the coming months, from world premieres by female composers to performances by world-class musicians in numerous genres.
Chimamanda Ngozi Adichie in conversation with Reni Eddo-Lodge at WOW 2018
Why have just one best-selling author on your stage when you can have two? As part of Women of the World 2018, the multi-award-winning writer Chimamanda Ngozi Adichie joined Reni Eddo-Lodge, author of the acclaimed Why I'm No Longer Talking to White People About Race, on our Royal Festival Hall stage.
In this fascinating recording of the event, the pair discuss some of today's most pressing cultural issues, including blogging, social media and discussions on race.
There's a sense that, when being asked to talk about race, after you've written a book, you're supposed to have the answers, you're supposed to have the solution; and while you're having the solution, you're supposed to cater for the emotional needs of the people listening to you
Enjoyed this? Listen to further podcasts and recordings from WOW - Women of the World 2018
WOW 2018 would not be possible without its generous sponsors and supporters: Bloomberg, UBS, American International Group Inc (AIG) and The Chartered Insurance Institute.
Why are women in politics subjected to abuse online? WOW 2018 podcast highlights
Online abuse cuts through party lines, affecting women from across the political spectrum. Why have threats of death, rape and other violence become a daily occurrence for many women in politics? What should we do about it? How do you cope if you're in the line of fire?
Speakers including MPs Jo Swinson, Anna Soubry, Tulip Siddiq, and leader of the Women's Equality Party, Sophie Walker share their experiences.
Please be aware that this podcast contains language which some listeners may find offensive.
The intention is to shut us up. Forever people have been trying to shut up women; and we will not be shut up
Anna Soubry, Conservative MP for Broxtowe, Nottinghamshire
"
Stay tuned for more talks podcasts and video from other events at this year's WOW and join the conversation on Twitter
WOW 2018 would not be possible without its generous sponsors and supporters: Bloomberg, UBS, American International Group Inc (AIG) and The Chartered Insurance Institute.
Women in creative industries: Podcast highlights from WOW 2018
As Women of the World festival 2018 kicks off, Vanessa Kingori, Publishing Director at Vogue UK, and Vicky Featherstone, Artistic Director of Royal Court Theatre, sit down with Jude Kelly to ask if change is actually possible in the creative industries.
Stay tuned for more talks podcasts and video from other events at this year's WOW and join the conversation on Twitter
WOW 2018 would not be possible without its generous sponsors and supporters: Bloomberg, UBS, American International Group Inc (AIG) and The Chartered Insurance Institute.
Five minutes with Roxane Gay
Roxane Gay is an associate professor of English at Purdue University, and a contributing writer for The New York Times. In 2014 Gay released Bad Feminist, a collection of essays which merged pop culture with her own experience to explore the complexities of being a feminist whilst also enjoying things which can seem at odds with that ideology.
Gay's latest book, the New York Times best-seller Hunger (2017), again draws on her own experience with startling intimacy as she looks at sensitivity about food and bodies to explore oir shared anxieties over pleasure, consumption, appearance and health.
Ahead of her appearance at WOW Baltimore, we grabbed five minutes with the best-selling writer and essayist to discuss finding her place in feminism, intersectionality and grappling with pop culture.
One of the things I like about The Bad Feminist, is your acknowledgment of a position on a spectrum of feminism. Is this a position you consciously sought to place yourself, or is it more a case of realising and embracing your place, rather than trying to force yourself to meet an expectation?
It's both, really. We have to make space for ourselves in the movements that matter most to us. But I was able to make space for myself within feminism by recognizing and embracing the ways in which I live my feminist ideals and the ways in which I fall short.
Do you still really believe that you're 'failing as a feminist' as you once put it, rather than say, excelling at a very relatable feminism?
This is not a question.
You've previously suggested too many women are afraid to be labelled as feminists; do you think this still the case? Or has it perhaps been lessened by prominent social movements such as #MeToo and #TimesUp?
This is absolutely still the case. There are so many women who are reluctant or afraid or unwilling to be labeled as feminists, for a range of reasons. But mostly, they shy away from the label because they know there is a social cost, despite the prominence of MeToo or TimesUp.
So many women shy away from the label of feminist, because they know there is a social cost, despite the prominence of MeToo or TimesUp
Your forthcoming book, Not That Bad looks at rape culture. Do you think it is time that we shifted the language and focus on this, and begin calling it 'rapist culture'?
'Rape culture' is an appropriate name for what rape culture is and it includes looking at rapist culture, but to only call it rapist culture leaves out some critical issues regarding rape culture, how people are conditioned to see sexual violence, how popular culture reinforces certain ideas about sexual violence, etc.
I've seen you described as a representative of intersectional feminism - how far do you think we still have to go before intersectionality ceases to be seen as an offshoot of feminism?
We're still defining what intersectional means, which is a pretty damning measure of how far we have to go. I do hope for a day when feminism simply stands for intersectional feminism, as it should, but first people have to understand that women inhabit multiple identities that must be considered when discussing matters of equity and equality.
Lastly, is it still possible for someone to be a feminist, and yet crank up the volume on rap tracks featuring misogynistic and degrading lyrics?
I wrote a whole book about this. Yes, it is possible to be a feminist and listen to misogynistic music. That said, at some point we have to hold ourselves accountable for the pop culture we consume. The more we demand such music, the less incentive musicians have to change what they supply.
---
You can see Roxane Gay in Conversation at Southbank Centre on 10 December, as part of our 2018 literature and spoken word events programme.
Image courtesy of Eva Blue photography see website
Women of the World: what change can you bring?
You won't need us to tell you that 2018 marks the 100th anniversary of the introduction to Parliament of the Representation of the People Act, which finally secured votes for (some) women. It was, and remains, a huge milestone in the fight for equality - the result of years of hard campaigning from suffragettes and suffragists. 
A century on, that fight remains frustratingly far from over, with prominent social movements #MeToo and #TimesUp highlighting the very real need for change in a society which remains male dominated. But what can you do to influence this change? How can you alone make a difference?
Ahead of WOW - Women of the World, our annual celebration of women and girls, we looked to prominent women, change-makers and activists to ask them exactly this. How can we action change, and take that first step to making a real difference?
Laura Bates, founder of the Everyday Sexism Project
It's so easy to feel like you can't change much. Especially when you think of major international issues like gender inequality or other forms of prejudice. But I've learned that the smallest of actions can have a huge ripple effect. Each of us can be change-makers within our own small spheres, from the way we talk to and encourage children, to our reactions to what goes on around us.
If somebody is being sexually harassed in public, discriminated against in the workplace or bullied in an educational setting, the simple act of naming what is happening, challenging the perpetrator or supporting the victim, can have a major knock-on impact. Standing up to prejudice is hard, but the more of us who stand together, the easier it gets. Surround yourself with support, reach out to others doing similar work and remember to look after yourself as you go along. 
Laura Bates appeared at WOW 2018, for No More, bringing together women on the front line of global movements.
Dr Shola Mos-Shogbamimu, Lawyer and founder of Women in Leadership publication. Women's March London Co-organiser
Action is the difference between thinking and wanting. In any given circumstance, no matter the depth of your passion or challenges of your limitations, the decision to 'Act' gives force to a change. So what sort of change can you bring?
Firstly, don't underestimate the power of your voice or influence. Use your voice as a conduit to express and communicate. Use it powerfully and strategically. Pick your battles and use your voice where it counts most. You don't need to be a celebrity or rich to have influence, recognise that you are influential and impactful to those closest to you; your family, school, workplace, community, place of worship. Be strategic with your influence.
Secondly, the change you can bring is NEVER going to be handed to you. You are going to have to work hard to make it happen. You must be prepared to defend your position and debate with those who don't agree with you. Furthermore,  be persistent, consistent and insistent, always. Educate yourself on the issues that pertain to your change. Network, meet and collaborate with people who can help you achieve this change.
Thirdly, it is important to recognise the journey you undertake to bring about change is a learning process. This is the kind of learning curve you are not taught at school, neither is it imparted to you at home. It is a series of lessons learnt, and application of wisdom earned along the way. You will fail sometimes. That's OK. To FAIL simply means First Attempt In Learning. When you fail, pick yourself up, dust yourself off and go forward.
Dr Shola Mos-Shogbamimu appeared at WOW 2018, for No More, bringing together women on the front line of global movements.
Dr Shola Mos-Shogbamimu on twitter
Gabby Edlin, founder of Bloody Good Period
From an early age we are taught that success is solo mission - there's only one top of the class, only one Prime Minister at a time. While we might get tasters of teamwork throughout our schooling, and work collaboratively in higher education, inevitably we succeed alone.
This is a capitalist, patriarchal concept, but it would be naive to believe we're not all shaped by it, for better or, often, worse. Ambition is an instinct many of us bloody feminists have in spades, driven by the aforementioned drive to succeed. But you can't (and shouldn't) win activism. This is something it's taken me some time to learn and as I entered my thirties and began to feel more confident in my ability to make a change, I started to take a big step back and consider what I could learn by collaborating.
Not to be too essentialist but in my experience, women work brilliantly together. Or perhaps I simply feel at my best and most energetic with other women. If you want to make a change, you absolutely have to work together. I'm talking other people, other activists groups, other nationalities. If it ever feels like your cause is becoming 'The [insert your name here] Show', take a step back and give someone else a go. Practise Shine Theory. Get into the mix with other feminists and activists, and get to know a real blend of those who fiercely share your passion and those who couldn't be more different from you. Collaborating means listening to people who know more than you, but especially listening to people who you might make the mistake of thinking you know more than.
Gabby Edlin appeared at WOW Bites: Friday Morning to talk about how she established the CupAware Party with Mandu Reid
Dame Helena Morrissey, founder of the 30% Club
Be open to possibilities, willing to explore and bold in your ambition. Push out your boundaries, if only gradually. You may well be surprised by just how much you can achieve.
There are always reasons not to do something. If you have an idea, don't let the fear of what might go wrong stop you from trying – and don't think you need to map out every step of the way in advance. Focus on your vision, not a spreadsheet.
Play to your strengths – don't submerge the differences that define you. This is your life: feeling happy and fulfilled is an absolute not a relative game. Recognise when you feel most content and build on those moments.
Help others where you can – it's very empowering, as well as a good thing to do. Be aware of others and if you see someone who needs help, don't leave it to someone else: offer your assistance. Pay it forward. You can play your part in making true gender equality a reality.
It's a good time to be a girl – but it's not all sorted yet. If you are bullied or harassed, speak up – you will be heard. If your environment is discouraging, your priority is to find a new one. If the first route doesn't work out, the second may well do Most of all, remember that this is your time.
This is an abridged version of the Afterword from Helena Morrissey's book A Good time To Be A Girl
Dame Helena Morrissey joined us at WOW for Power, Purpose and Progress
Mandu Reid, founder of The Cup Effect
I wrestle with doubts every single day. Sometimes I feel like I don't know what I'm doing, sometimes the spectre of failure looms heavy and I find myself questioning whether it's actually possible for 'little old me' to make real change happen. 
I've found that the perfect antidote to these downbeat thoughts is to just dive in, be brave, and create momentum! If I ever decide to get a slogan tattooed on my body, this quote from Anais Nin is definitely on the shortlist; 'life shrinks or expands in proportion to your courage'. In my case, this has proven to be true, time and time again. 
Other really important ingredients in the 'recipe for change' are building relationships, forging allies, asking for help (I am terrible at this!) and creating partnerships – to do this effectively you will, more often than not, have to learn to be flexible and adapt your ideas, often about how things should be done. Don't feel bad about this – as long as you stay true to your values, making concessions in pursuit of your vision is a noble thing. 
Lastly, don't make assumptions about who is valuable to you and who isn't, be open-minded and where possible, hear people out. Sometimes a lifeline will be thrown by the last person you expect to help you. What are you waiting for? Get to it!
Mandu Reid appeared at WOW Bites: Friday Morning to talk about how she established the CupAware Party with Gabby Edlin.
---
WOW - Women of the World ran from 7-11 March across Southbank Centre
WOW 2018 would not be possible without its generous sponsors and supporters: Bloomberg, UBS, American International Group Inc (AIG) and The Chartered Insurance Institute.
Inspired by WOW? You can support the future of the festival by donating today.
Alan Hollinghurst on The Sparsholt Affair
Alan Hollinghurst is an award-winning British author who won the Man Booker Prize for his 2004 novel The Line of Beauty. He joined us at Being A Man festival to talk about his latest work The Sparsholt Affair, read some excerpts from the novel and discuss its characters, themes and conception.
A former lecturer at Magdalen College, Oxford, and deputy editor of The Times literary Supplement, Hollinghurst published his first novel The Swimming Pool Library in 1988. The book won both the Somerset Maughan Award and the Stonewall Book Award and was described at the time by American novelist Edmund White as 'surely the best book about gay life yet written by an English author'.
Gay life, and the changing attitudes towards homosexuality, have been key aspects throughout much of Hollinghurst's work, and in this podcast - as well as discussing The Sparsholt Affair - he reflects candidly on the new-found freedom and openness in the gay scene in recent decades, and what obstacles still need to be overcome.
I remember when I was an undergraduate getting hold of a copy of The Gay Times which said that the back bar of The Black Horse in Cirencester was sort of gay on Saturday lunchtimes
Alan Hollinghurst, on the sparsity of welcoming gay environments in his formative years
"
Alan Hollinghurst was one of many authors, writers and thinkers to appear at this year's Being A Man festival as we examined what it means to be a man in the 21st century. We've put together a playlist featuring some of the highlight talks from the weekend.
Playlist: Men and music, with Slincraze and Jeffrey Boayke
Being A Man is our annual festival, exploring what it means to be man in the twenty-first century. For many of us, the music we listen to and come into contact with plays a key part in determining our identity and who we are.
As part of 2017's festival we explored this notion further and looked at how particular genres can transform who we are and the expectations we set for ourselves, within the event From Grime to Classical: Men and Music. Ahead of that event, and Being A Man in general, two of the panel produced playlists around the music which shapes and inspires them.
Nils Rune Utsi, aka Slincraze is a Sami rapper who performs in Sami, a language spoken by only 20,000 people, in order to preserve the language itself, and encourage other young Sami people not to feel ashamed of their culture. Here he shares a number of tracks from artists he's currently listen to in his playlist Life as a Sami Rapper.
In this playlist I've included songs from many of the artists I listen to today, from two of the greatest legends in Sami music Nils-Aslak Valkeapää and Mari Boine, to obscure hip-hop from South Africa. As an artist I listen to all types of music; I enjoy good music whatever the genre
Nils Rune Utsi, aka Slincraze
"
Jeffrey Boayke is the author of Hold Tight: Black Masculinity, Millennials & the Meaning of Grime, which looks at the cultural and sociological impact and context of the Grime genre. He shares his Grime and Identity playlist, below.
From Grime to Classical: Men and Music took place at Southbank Centre as part of our annual Being A Man festival.
Six things... that highlight how Grime is shaping identity
Jeffrey Boayke, author of Hold Tight: Black Masculinity, Millennials & the Meaning of Grime, looks at how the musical genre of grime is shaping male identity.
---
There really is black in the Union Jack
Black Britishness runs through the central nervous system of British society. The impact of colonial explorations, alliances and affiliations runs deep, not simply in the migration narratives of Afro-Caribbean communities, but in the evolution of popular culture throughout the 20th century and beyond. Grime is the millennial embodiment of this fact. Steeped in Jamaican heritage, it provides a visible, audible footprint of the impact of black culture in UK society. Not least of all the proliferation of Jamaican patois in youth vernacular, in which Grime has played an instrumental role.
The democratisation of black cool
Anyone who has ever been a teenager understands the appeal of rebellion. It's part of the socialisation that takes you away from the parallel nests of school and home, pushing boundaries in the quest for self-empowerment in those exciting years before your prefrontal cortex has worked out exactly where to live in your brain. For the millennial generation, Grime offers a safe space for anti-establishment raging against the machine; intrinsically energetic, angry, loud and danceable at the same time. It's little surprise that it has emerged as a dominant sound of the festival circuit, inviting young people to let go their inhibitions and act the rudeboy/rudegyal to a scream-if-you-wanna-go-faster soundtrack. Breaking rules is cool. Grime is cool. And liking Grime is like breaking the rules. Cool.
Anyone who has ever been a teenager understands the appeal of rebellion
Inherent rebellion
The minute you start listening to grime, you're plugging into a protest soundtrack. Grime emerged from the margins of social disenfranchisement, a music that in many ways was never meant to be, existing initially in a deeply underground rave scene, white label vinyl releases and illegal pirate radio. In its very existence it challenges dominant power structures, and in its millennial success, has started to upend them. Grime has unapologetically kicked its way into the mainstream consciousness and the kids in the house have welcomed the intrusion.
Embracing black masculinity
When Lethal Bizzle teaches Dame Judi Dench how to MC, when Stormzy takes up the first leg in the Grenfell Tower charity single, when Jme has a coffee with Jeremy Corbyn, when 31 million people click the Man's Not Hot parody single in less than a week, when two Grime albums get nominated for a Mercury Music Prize in 2016 and one of them actually wins it, when a statue of Wiley almost gets built in Mile End Park, when Form 696 gets scrapped, finally encouraging live music venues to welcome Grime after years of obstruction and mistrust, it's clear that black masculinity has gone through the fear barrier, beyond tolerable, past cool, and into the warm and fuzzy realm of rather-quite-loveable.
In its very existence Grime challenges dominant power structures, and in its millennial success, has started to upend them
Neoliberalism vs socialism
With its DIY, bootstrap origins and fierce entrepreneurship Grime can be read as a shining example of neoliberalism; self-empowerment through individual merits via competition. But it also operates as a deeply collegiate scene built of collaboration, shared creative energy and common values. If the results of the 2016 General Election are anything to go by, the selfie generation has leant away from the dull promises of the centre-right towards a far more liberal ideal, embodied by a Corbyn renaissance that came complete with a #Grime4Corbyn soundtrack. Arguably, Grime dances in that most rare of venn diagrams: socialism and neoliberalism, finding a comfortable balance between self-interest and open door tribalism.
We love poetry now
For all its posturing, bravado and implicit (sometimes explicit) politicising, it can be easy to forget that Grime is essentially a lyrical art-form. Nowhere else do we get such a focused concentration of poetic energy, showcasing the MC as wordsmith. In many ways Grime is deeply Romantic with a capital R, adventurous and searching, exposing the turmoil of the inner. It. Also happens to be characterised by an inexhaustible wit; with wordplay, rhyme, punning and slippages of meaning that push language to thrilling limits round hairpin turns. Poetry is dead. Long live poetry.
Nowhere else do we get such a focused concentration of poetic energy
Jeffrey Boayke appeared at 2017's Being A Man festival as part of our talk From Grime to Classical: Men and Music, in which he discussed the ways in which music reflects contemporary masculinity with Sami rapper, Nils Rune Utsi, aka Slincraze
Pages