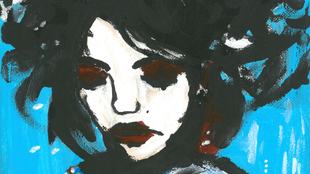 Hero title gray box disabled
DRAG: Self-portraits and Body Politics
Date override
22 Aug 2018 – 14 Oct 2018
Hero title gray box disabled
First names revealed for M.I.A.'s Meltdown festival
M.I.A., Young Fathers, Crystal Castles, Young M.A, Mykki Blanco, JD Samson, MHD, Afrikan Boy, I Wayne, Dexta Daps, Yung Lean, ​Tommy Genesis - with more shows to be announced
Today Southbank Centre reveals the first names for rapper, producer, director and visual artist M.I.A.'s Meltdown, a festival famed for bringing to life the world of its director. This year M.I.A. showcases emerging and established artists from across the world to create a melting pot for global culture at Southbank Centre from Friday 9 – Sunday 18 June 2017.
The line-up includes Scotland-based hip-hop trio Young Fathers, a double-bill with Jamaica reggae stars I Wayne and Dexta Daps; French rapper MHD performing alongside Nigerian soulster Mr Eazi; electronic hip-hop artist Yung Lean from Sweden; Canadian electro thrash-pop duo Crystal Castles; the UK premiere of Brooklyn-based rapper Young M.A and many more.
M.I.A.'s international line-up includes
Mercury Prize-winning trio Young Fathers​ –​ whose members hail from ​Liberia, Nigeria and Scotland – open the festival with a unique show created specially for Meltdown, followed by a late night after-party on the Clore Ballroom (9 June)
Known for their high-energy live shows, Canadian electro thrash-pop duo Crystal Castles perform in the Royal Festival Hall (16 June)
In a UK premiere​, viral sensation Young M.A ​brings her uncompromising flow and hip-hop style to the Royal Festival Hall alongside Canadian rapper and visual artist Tommy Genesis, ​whose music blurs the lines between electronica and hip-hop (17 June)
A double-bill featuring one of Jamaica's foremost reggae artists I Wayne ​alongside dancehall star and M.I.A. collaborator Dexta Daps​ (15 June)
Afro-trap pioneer MHD , straight from the streets of Paris, collecting hundreds of millions of YouTube views on the way (11 June)
US Performance artist turned riot grrl rapper and queer pioneer Mykki Blanco takes to the Clore Ballroom stage, followed by a DJ set from legendary Le Tigre musician, DJ and activist JD Samson (17 June)
London-based rapper Afrikan Boy 's unique fusion of rap, afrobeat and grime bringing together the bass-heavy sounds of urban London with the rhythmic beats of Nigeria for a late night show (10 June)
A night of atmospheric hip-hop from Swedish rapper Yung Lean in his only European show this Summer (14 June)
Festival curator M.I.A. closes the festival in a unique finale packed with surprises in her Royal Festival Hall debut (18 June)
Throughout M.I.A.'s Meltdown a range of free activity including music, multimedia, art and film events take over the site to contribute to the festive atmosphere. The festival celebrates London's diverse melting pot of cultures, in a programme that works closely with local communities including a mass carnival across the site and a free all-day block party on Riverside Terrace. Leading into Refugee Week on 18 June, Meltdown will also present an entire day of free activity working with refugee artists and charities, with musicians popping-up across the site in a day produced in collaboration with Counterpoints Arts.
Nominated for two Grammys, a Mercury Prize and an Academy Award, as well as recently being named Best Female at this year's NME Awards, M.I.A.'s accolade-studded musical career spans thirteen years and five albums. She has continuously defied stylistic genres with diverse influences ranging from nu-rave, dancehall, electro and hip-hop. Her Meltdown stays true to this eclectic approach, creating a melting pot of global culture across Southbank Centre's site.
I hope you rate my curating. I'm happy and honoured to be a part of Meltdown amongst important artists who have contributed to keeping it real in the past. I'm bringing together new outlaw musicians from everywhere, who have all contributed to keeping things weird, exciting, opinionated, loud, emotional, brave or off the grid in the present climate. It's a layered ten days of creative ideas, curated out of wanting to know these artists as well as knowing their art well. Hopefully my contribution fills these summer days with vibez, wild ruckus, controlled chaos and good times, with a touch of education - working together to break boundaries with clashing identities, beliefs, styles and sexualities. Welcome to London, Summer 2017.
Tickets will be on sale to members on 4 April at 10am and to general public on 6 April at 10am.
For more information visit  M.I.A's Meltdown
#meltdownfest
@meltdownfest
@southbankcentre
FULL LIST OF ANNOUNCED ACTS BELOW – MORE TO FOLLOW IN COMING MONTHS
YOUNG FATHERS - Friday 9 June, 7:30pm, Royal Festival Hall
AFRIKAN BOY - Saturday 10 June, 10:30pm, Clore Ballroom at Royal Festival Hall MHD - Sunday 11 June, 7:30pm, Royal Festival Hall
YUNG LEAN - Wednesday 14 June, 7:30pm, Royal Festival Hall
I WAYNE / DEXTA DAPS - Thursday 15 June, 7:30pm, Royal Festival Hall
CRYSTAL CASTLES - Friday 16 June, 8:00pm, Royal Festival Hall
YOUNG M.A / TOMMY GENESIS - Saturday 17 June, 7:30pm, Royal Festival Hall JD
SAMSON / MYKKI BLANCO - Saturday 17 June, 10:30pm, Clore Ballroom at Royal Festival Hall M.I.A. - Sunday 18 June, 7:30pm, Royal Festival Hall
For press information please contact
Hugo Mintz – hugo.mintz@southbankcentre.co.uk / 020 7921 0917
Harriet Black – harriet.black@southbankcentre.co.uk / 020 7921 0676
Notes to Editors
Meltdown festival, 1993 – present
Southbank Centre's annual Meltdown festival has been running since 1993 and each year invites a different cultural figure to act as director of the event and pick the performers of their choosing. Previous directors include: Elvis Costello, David Bowie, Patti Smith, David Byrne, Lee Scratch-Perry, Morrissey, Massive Attack, Jarvis Cocker, Nick Cave, Scott Walker, John Peel, Ornette Coleman, Richard Thomson, Laurie Anderson, Yoko Ono, Ray Davies, Guy Garvey and Anohni (previously Antony). Performers have included musicians, artists, filmmakers and comedians, such as Jeff Buckley, Nina Simone, Ivor Cutler, Radiohead, Grace Jones, Sir Michael Palin, Damon Albarn, Sir Les Paterson, Nancy Sinatra and The Master Musicians of Jajouka. Meltdown has a reputation for staging one-off performances and collaborations by legendary artists. The New York Dolls reunited for Morrissey; Jeff Buckley played his final UK show at Elvis Costello's Meltdown; Nick Cave, Grace Jones and Pete Doherty sang Disney songs with Jarvis Cocker; Patti Smith performed Horses in full for her Meltdown; Ray Davies re-staged the TV pop show Ready Steady Go!, and a rare live performance from Cocteau Twins' Elizabeth Fraser as part of Antony's Meltdown.
M.I.A.
In 2000, the Sri Lankan born, London bred Mathangi "Maya" Arulpragasam was encouraged, by electro-clash icon Peaches, to make music on a Roland MC-505 Groovebox. Since then she has released five critically acclaimed albums and is the only artist in history to receive nominations for a Mercury Award, Academy Award, Grammy Award, Brit Award and Alternative Turner Prize. She has also been named by multiple magazines as leading influencer of her generation - as a rapper, songwriter, record producer, director, visual artist, activist, photographer, fashion designer and model.
About Southbank Centre
Southbank Centre is the UK's largest arts centre, occupying a 21 acre site that sits in the midst of London's most vibrant cultural quarter on the South Bank of the Thames. The site has an extraordinary creative and architectural history stretching back to the 1951 Festival of Britain. Southbank Centre is home to the Royal Festival Hall, Queen Elizabeth Hall, Purcell Room and Hayward Gallery as well as The National Poetry Library and the Arts Council Collection. 
What to expect at Alchemy
Each year Alchemy brings together a mix of international and UK-based artists to celebrate the cultural relationship between the UK and South Asia.
Giving you the chance to discover world-renowned stars and up-and-coming talent from India, Pakistan, Nepal, Bangladesh, Sri Lanka and Afghanistan, Alchemy takes over Southbank Centre for 11 days in May.
Soak up the atmosphere and savour the spice at our KERB does Alchemy food market, or try something new at one of the festival's many free events that cover everything from talks to textiles.
Amrita Riat offers an overview of the British Asian artists here at Alchemy
Britain and South Asia's complex relationship was born out of trade in the 1600s, mutated into the imperial rule of the colonies in the 19th century and led, eventually, to an influx of migrants from all walks of life to suburban UK in the 1950s.
Like the ancient practice from which it takes its name, Alchemy explores philosophical and artistic transformations, curating a diverse range of the dual-heritage acts produced by today's cultural melting pot. What are British Asian artists creating today?
'I tell ancient myths; however, I live in the 21st century. I think all art looks backward to some extent, but it needs to be tuned into the hearts and minds of audiences in the present,' says Wolverhampton-born Peter Chand, who uses spoken word to pass on folklore from Punjabi elders.
Spinning lyrical stories in English with occasional flurries of his mother tongue, his act Tongue Tied and Twisted hauls a once-forbidden art form into the modern, thumping world of bass. DJ PKCthefirst underlines the narrative with hip-hop, dubstep and bhangra soundscapes.
The British Asian equation yields multiple answers, and writer-performer Saikat Ahamed shares how he worked it out in Strictly Balti, an autobiographical stage production about growing up as the actor son of two Bangladeshi doctors in 1980s Birmingham.
Though his childhood home was a shrine to the Land of Bengal, one of his earliest memories is of watching Donald O'Connor perform 'Make em' laugh' in Singin' in the Rain: 'I knew life would never be the same again. I used to creep into the kitchen to covertly hoof on the tiled floor.'
"Creating my own work has been an opportunity to present my own voice"
The first hurdle on his acting path was facing his family's opposition to his career choice. Once he'd cleared that one, the next hurdle was grappling with his ethnic identity. 'It felt that sometimes I was too Asian for parts I wanted and other times not Asian enough for parts I was being offered. Creating my own work has been an opportunity to present my own voice, and take ownership of who I am on my own terms.'
YouTube comedian and actor Mawaan Rizwan knows no other way. The best way to make someone laugh, he says, is 'The willingness to be honest. Honest to the point it hurts… It's vulnerability and humility that connects us.' At Alchemy, he screens his film How Gay is Pakistan, hosts The Weirdo's Ball and features as a Gender Neutral Concubine Pirate.
If the last of these titles doesn't give it away, Rizwan uses physical absurdity and theatrical crossdressing in an attempt to destroy the taboos around what it means to be homosexual and come from a Muslim family. 'The most dangerous thing we can do is act like something doesn't exist,' he says.
The performer's online channel, MalumTV, has 87,000 subscribers and growing, and it spawned his part in Murdered by My Father – a hard-hitting drama about an honour killing that recently aired on BBC One. He's living, clowning proof that people want to see the full breadth of their demographic represented in the British mainstream, and not just see their community represented as extras, or caricatures.
When the door is closed, artists are forced to use stereotypical gags or internet platforms as lock picks to break into the industry. Stand-up comic Tez Ilyas puts it perfectly: the best thing about being British Asian is having a USP (unique selling point) and the worst is 'trying to stand out from the tired ethnic tropes'.
His act draws on his Pakistani heritage, and it's seriously funny and subversive, even when broaching hard topics, like Islamophobia. 'Sometimes you have to go to dark places to say something meaningful, and that takes skill.'
With the most positive attitudes in the world towards gender equality, the Nordic region has long led the way – in 1907 Finland elected the first female members of parliament in world history.
More recently, in 2003 Norway passed a law that all publicly listed companies must have at least 40 per cent of women on their board, a target that was achieved by 2009. It's no surprise that Iceland, Finland, Norway and Sweden are four of the world's top five best countries in which to be a woman.
But what is it really like to be a woman in the Nordic countries? What can we learn from them about how to live more equal.
Nordic artists and speakers at WOW
ForWOW festival 2017, we asked two of our Nordic artists and speakers to share their thoughts on women's lives in the region today.
Anna Tara, member of rap group Daughters of Reykjavik
Hailing from Iceland, Anna Tara acknowledges that as a Nordic woman she has 'enormous privileges compared to most women in the world', but there is still much to fight for. A member of the 16-piece female rap group Reykjavíkurdætur (Daughters of Reykjavik) Anna told us about her experience as an Icelandic woman and the importance of feminist lyrics:
How does your music address issues of gender equality in Iceland?
First and foremost by practicing it. That is, making music, performing and everything else that goes with being in a band. Truth is some of the girls in the band are tired of being viewed first as feminists and secondly as musicians. Some of our lyrics are about slut-shaming, sex-positivism, sexual abuse and more but a lot of our lyrics are about something completely different. As time passed we got tired of the double standard of us having to have a 'meaning' in our lyrics. We started to want the same freedom as men have to make meaningless lyrics. I personally could talk endlessly about gender equality and I do focus on that in my lyrics but not all of the girls do. Some women want to practice feminism simply by doing while others also want to talk about it, both equally as valid.
You've talked about using rap to 'try to be heard' - what are the main factors stifling women's creative voices in Iceland?
It is simple really, freedom. For me personally it makes it easier to live in an unfair world when I can at least have a voice. We rap about everything from simple stuff like how cool we are to more serious topics like sexual abuse. A lot of my own lyrics are about self acceptance as well, I like talking about things that people usually feel ashamed to talk about.
Anu Partanen, journalist and author of The Nordic Theory of Everything
When Finnish journalist Anu Partanen moved to America in 2008, she rapidly realised that there was much she had failed to appreciate about the country in which she was raised. Her book The Nordic Theory of Everything was described by the New York Post as a 'must-read' and was selected by O – The Oprah Magazine as one of the best books of 2016. She told us about some of the advantages of being a Nordic woman:
How are women's lives impacted by the Nordic emphasis on equality?
The aim of all Nordic social policies is to support equality of opportunity and independence for every individual. It starts with securing a child's opportunities regardless of his or her parents' wealth or abilities, so making sure that all children have access to good health care, education, hobbies, and so on. But this approach certainly reaches into the lives of adults as well, and both women and men benefit from it in many ways.
Free prenatal care for all families ensures safe pregnancy but also educates families on many practical questions as they prepare to welcome a baby. This care and counseling continues after the child is born, and fathers are welcomed to the process as well, so that parenting is not treated as a task for women only. Long, paid parental leave allows parents to be there for their children while also holding onto their jobs and careers. Women take most of this leave but most Nordic countries have carved out special daddy-only months to encourage men to stay home with their kids as well.
Affordable, publicly subsidized, high-quality day care for all children allows both parents to return to work once the parental leaves are over. Free, high-quality public education from kindergarten to Ph.D. ensures that all children have access to educational opportunities, and in the most recent PISA education survey, which compares 15-year-olds in different countries, Finland was the only country where girls performed better at science than boys.
Because of all this, Nordic women are more likely to be employed than women in many other countries and men are more likely to participate in the daily tasks involved in taking care of children. This has resulted in more financial independence and political power for Nordic women, and more skills and power in the realm of children for Nordic men.
What do you consider the greatest success of the women's movement in the Nordic countries?
Nordic countries have still much to do and they are far from being perfect, but it is phenomenal that on most fronts – health, education, political empowerment, economic participation – they are the most gender-equal countries on earth today. As much as in any country in the world at the moment, Nordic women have the same opportunities as men to enjoy both children and a career, to become presidents and prime ministers, to run companies and their own finances, and to walk home alone at night without fear of harassment – as well as to go to the office without having to wear high heels or make-up in order to be considered 'professional.'
What does it mean to you to be a Nordic woman?
As I've lived and traveled in other countries, I've come to feel that growing up in Finland instilled in me a certain down-to-earth confidence in my abilities and right to participate in the world as a full-fledged individual without being defined by my gender. Compared to what I see in many other countries, I find the relationships between Nordic men and women to be less burdened by notions of gender.
The assumptions, expectations, and limitations that in many other countries go with the idea of what it means to be a woman or a man strike me often as somewhat irrational. We're all individuals with different interests and characters, and I really don't see gender as automatically defining those interests or anyone's character.
What do you hope for for Nordic women in the future?
I hope that gender equality in Nordic countries continues to advance. Nordic women are still less likely to work as managers in private business than women in many other countries, Nordic women are still much more likely take care of children on parental leave than men, and in Finland, for example, men and women still choose very different career paths so that some fields are dominated almost entirely by women and others by men. I hope that we can get to a point where everyone can make their choices truly freely without preconceived notions about what women or men can or should do.
Lu Kemp, director of The Lounge reminisces on her youth and discusses her research into older age for the production.
In my 20s, if I thought about my body at all, it was about my hips and my bum, to wish that they were a bit narrower, a bit higher. My body was an entirely aesthetic concern, its functionality was so much second nature to me that it deserved barely a second thought: it ran, it cycled and swam, dropped me down to the ground to scoop up a dropped wallet or pick up a baby, balanced me with ease on the most precarious of ledges. But my late 30s signaled the coming storm in a brutal way. A ripped cartilage put me out of running-swimming-cycling action for six weeks and I was shocked at the speed with which I gave up doing things. A trip to the shops was a pain, so I drank tea without milk. I couldn't be bothered to go out to the pub, so I stayed in. I chose to work from home, I receded. And I simultaneously developed, to my surprise, a grudging empathy for my aging mother's lack of desire to travel beyond the safety of her home.
The knee healed. I swim and cycle again, but these days, when I think about my body, I think about my feet. And I think about my stomach muscles.  
Over the past four years, whilst developing our production The Lounge with theatre company Inspector Sands, I have been researching older age - talking to a wide spectrum of people who work with, or live with, old age; people in the bracket of 'younger old' (those over the age of retirement) and 'older old' (those over 85-years-old), gerontologists, geriatricians, health practitioners who interview people in their oldest age and in the last year of their lives, epidemiologists, researchers into 'health trajectories'; and those who work at the cutting edge of technology for older age.
And of all the fascinating conversations I have had, what has stuck with me personally is the need to look after those two parts of my body I rarely thought of before. Health in old age is complex, a web of interrelated concerns - our decline is rarely attributed to one isolated disease or accident. But balance is key. The first fall is a harbinger - if an older person falls, they are likely to fall again - and the fall is what takes most people out of independent living and into care.
I am not a medic, I am drawing on the story I am left with after multiple conversations. Our feet are messengers, telling us what we need to know in order to keep our balance, and, together with our stomach muscles, allow us to adjust that balance. Maintaining these little considered parts of my anatomy may be the saving grace of my old age. Either that, or I should take classes in falling, and fall, like a baby over and over again into my old age - each time, falling better. Lu Kemp, director of The Lounge
The Lounge opens at Soho Theatre, Tuesday 25 April – Saturday 20 May 2017.
Q&A: Jenny Jones, Green Party, on politics and misogyny
As the government moves to enact Article 50, signalling the UK's withdrawal from the European Union, our WOW – Women of the World festival hosted a timely discussion on the impact of Brexit on women.
Will Brexit be good for women, or do they risk losing hard-won rights? The Green Party's Jenny Jones, who voted to Leave, joined female politicians on both sides of the Brexit divide to debate the issues at our WOW panel on Friday 10 March 2017. Here, she tells us why women need to stand together.
After a tumultuous 2016, what would you say is the impact of recent political events on women? 
The world has seemed a crueller place this past year, with, amongst other terrible events, the Syrian conflict, and the tearing down of the Calais migrant camps. In wars or forced migrations, women almost always suffer most because they and their children are more vulnerable to cold, starvation and violence.
What would you like to see happen for women this year?
Here in the UK, the issue of domestic violence is still not fully understood and properly investigated. I'd like to see misogyny classified as a hate crime so that the police, the Crown Prosecution Service, judges and juries would better recognise the damage it does to individuals and to the wider society.
Women are one group among many who have felt the impact of recent political events. How would you say we can we best support each other in changing times?
We must all be a little kinder to each other and offer a helping hand whenever we can, just as women support each other online when someone is being harassed and threatened by misogynistic trolls.
What one thing would help create a better world for women?
A more equal society. We must argue for fair pay ratios, good childcare and free education for all children, throughout the world.
Technology and Death, by Professor Josh Cohen
Written by Professor Josh Cohen
'The essence of who somebody is', wrote philosopher Hannah Arendt, 'can come into being only when life departs'. Death is what renders a life meaningful. Life being inherently unpredictable, events can always occur that change my own and others' understanding of who and what I am. In putting an end to this unfolding story, death confers narrative shape on my life.
But a recent survey reveals 52% of us would prefer our Facebook profile to be updated after death, while a mere 35% would wish it deleted. We are evidently  no longer willing to accept the ancient and universal notion that our mortality defines our humanity, a conviction that has cut across diverse philosophies, religions and eras from time immemorial. While all animals die, it's likely that human beings alone have a conscious and reflective relationship to the fact of their eventual death. Numerous belief systems posit that life continues in some form after death, whether as reincarnation, the immortality of the soul or the next world. But all these ideas of afterlife are founded on the knowledge that our current earthly life is finite and will come to an end. Social media and AI have set in train the inexorable decline of these basic notions of humanity, providing us with the means to survive our biological death.
Of course, human beings have always found ways to live posthumously. The means to curate and manage our public profiles, for example, existed long before Facebook and Instagram. The powerful and wealthy have always sought to use historical records, painted portraits and public monuments, as well as the endowment of philanthropic, educational and cultural institutions to shape the ways future generations remember them. But there are also many forms in which the less privileged can 'live on', from artistic and scientific achievement to contributions to legal, social or political change, to criminal notoriety.
But in all these scenarios, the memories and legacies of the dead are premised on the fact that they are indeed dead. Future generations can remember them and continue their work, but their capacity to act in the world as living individuals has gone. With their biological death, they cease worldly existence. 
Algorithms and AI are now changing this fundamental reality by transforming the meaning of biological death from the irreversible end of life to a mere facet of life. We might cease worldly existence but we can continue to live actively in other, virtual forms. Algorithms already aggregate and distil my life's desires, beliefs, ambitions and even my 'personality' in the form of consumer habits, political actions, cultural preferences and demographic information. Through such virtual existence, computers will be able to perpetuate aspects of my behaviour and selfhood, in ever more sophisticated and intricate forms, long after my death. It is already technologically possible, if not yet legally or ethically licenced, for the dead person's algorithmic identity to support new political initiatives, promote new bands and movies, and respond to developments in all spheres of life. 
In the decades to come, meanwhile, AI will extend and deepen these possibilities of post-biological existence in ways we can barely imagine, enabling our dead selves to think, to speak and eventually even to reassume physical form.
These developments will of course change the essential meaning of death, which will no longer be synonymous with the cessation of worldly existence. But they will by the same token change the meaning of life, for as the boundary between life and death erodes, so does the absolute distinction between them. It isn't hard, moreover, to see how such developments provide fertile territory for the growth and dissemination of 'fake news', for how would a false self, unmoored from any specific worldly life, be moved to care about, or even recognise, truth?
In losing a definitive sense of our mortality, we will also lose what Arendt describes as the narrative dimension of a life, the perspective from which we can discern and discuss who a person was and what their life meant. The person reduced to the sum of their algorithmic data in life may be condemned to the purgatory of permanent virtual curation in death.
Professor Josh Cohen discusses This Way to Immortality on Sunday 5 March, part of Southbank Centre's year-long Belief and Beyond Belief festival in partnership with London Philharmonic Orchestra.
8 Soul-Searching Questions with Devorah Baum
We caught up with Devorah Baum, author of Feeling Jewish and The Jewish Joke, and co-director of the feature documentary The New Man, ahead of her appearance in How Do We Live with Death? on Saturday 4 and Sunday 5 March.
Name three things you want to do before you die.
I want to be braver. I want to get the better of my death-drive. I want to go to Japan and lots of other places I've never been before -  with my husband and children, and also with my husband and without my children.
What would your funeral poem be?
'Ashrei' by Lea Goldberg
Do you believe any part of us continues to exist after death?
I have no idea what I believe, nor on what basis I would have any idea.  
If there is an afterlife, what would you want it to look like?
It would be roughly the same as this life, but without the endless wondering about an afterlife - so unimaginably different.
Name a work of art (can be any art form) that has made you think differently about the meaning of life.
Ozu's film Tokyo Story somehow seemed to show me the workings of time and so on certain rare occasions when I remember it that film has helped me to experience my passing moments differently.
Do you think a more spiritual world would be a better place?
To answer this simply would assume I shared some understanding of what 'spiritual' means with whoever reads this, so I'll say instead that I think what would likely make the world a better place would be a greater sense of awareness of what we a) don't know and b) can't know - and that awareness, for me, might be construed as spiritual.
Do you think comedy is important in dealing with matters of life and death?
I think it's important to have a sense of humour when dealing with pretty much everything, though I don't think one should always display it.
What do you believe in, above all else?
The kindness of strangers.
As part of our year-long Belief and Beyond Belief festival, Devorah Baum takes part in a panel discussion on Saturday 4 March about What Happens Next? after death. Devorah also appears on the panel for Apocalyptic Religion on Sunday 5 March.
Pages