Arabica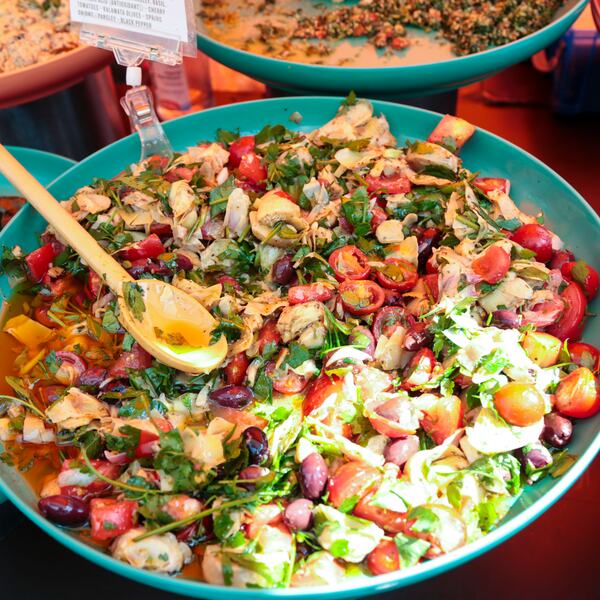 Bringing you the food, flavours and sunshine of the Levant
Arabica are pioneering street food legends who bring the food, flavours and sunshine of the Levant to South Bank
The idea for their stall came about when a Jordanian man called Jad and a young Brit named James met many years ago, forming a partnership that would help popularise the fabulous tastes of the eastern Mediterranean.
At Arabica, omnivores can feast on free-range chicken shawarma sliced to order. Vegetarians can mix and match their favourite mezze or enjoy a freshly cooked falafel wrap with pickles, salad and tahini sauce and then follow it up with a selection of delicate baklava and authentic Turkish delight.
There are plenty of options for those who eat vegan and wheat-free diets – just ask the team for guidance.
Opening times
Friday 12 noon – 8pm
Saturday 11am – 8pm 
Sunday 12 noon – 6pm 
Monday (bank holidays only),
12 noon – 6pm
Fast facts
Run by: James Walters
Must try: falafel wrap with pickles, salad and tahini sauce
Good to know: you can pay by card