Shrimpy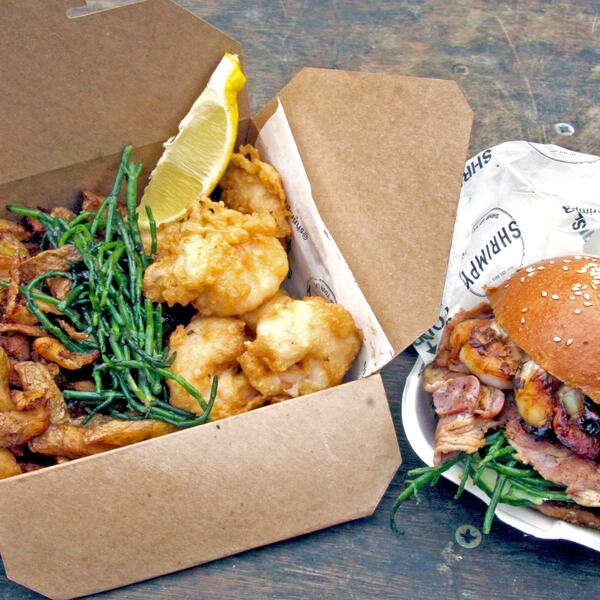 For simple but delicious seafood, head over to Shrimpy
Shrimpy's aim is to make good seafood accessible and delicious. Since starting in 2013 they have spread their message far and wide focusing on Scandinavian and British flavours.
Their signature dish is the classic Shrimpster, a shrimp burger served with delicious salads in a soft brioche bun with either grilled or dill-battered shrimp. Also on the menu is the Sexy Shrimp Pot, or keep it traditional with a classic chip butty. Ask Shrimpy about their wheat-free options too!

Sandwiches are made to order and all salads are prepared fresh every day.
Opening times
Friday 12 noon – 8pm
Saturday 11am – 8pm 
Sunday 12 noon – 6pm 
Monday (bank holidays only),
12 noon – 6pm
Fast facts
Run by: Miranda and Stefan
Must try: Signature burger, the Shrimpster
Good to know: You can pay by card