Street Pig BBQ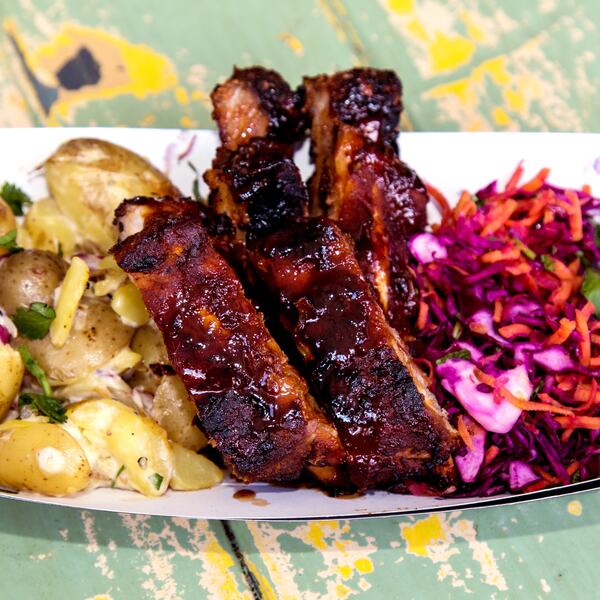 Perfect barbecued meat and halloumi served up here
Street Pig has been serving up delicious BBQ since 2016, and is gaining fame for their signature ribs glazed (several times) in their award-winning BBQ sauce.
Ribs are served in two sizes and accompanied by a pickled red cabbage slaw and potato salad, both of which are made fresh every day on the stall.
If ribs aren't your thing then the menu also includes a flamed rump steak ciabatta with chimichurri sauce and Street Pig's onion, red pepper and harissa relish. There is also a meat-free option: a halloumi and aubergine burger, served with hummus and relish.
If you're a fan of the sauce, you're in luck – you can buy a bottle to take home with you!
Opening times
Friday 12 noon – 8pm
Saturday 11am – 8pm 
Sunday 12 noon – 6pm 
Monday (bank holidays only),
12 noon – 6pm
Fast facts
Run by: Andrew and Pete
Must try: Ribs! Glazed BBQ baby back ribs with slaw and potato salad
Good to know: You can pay by card