Slice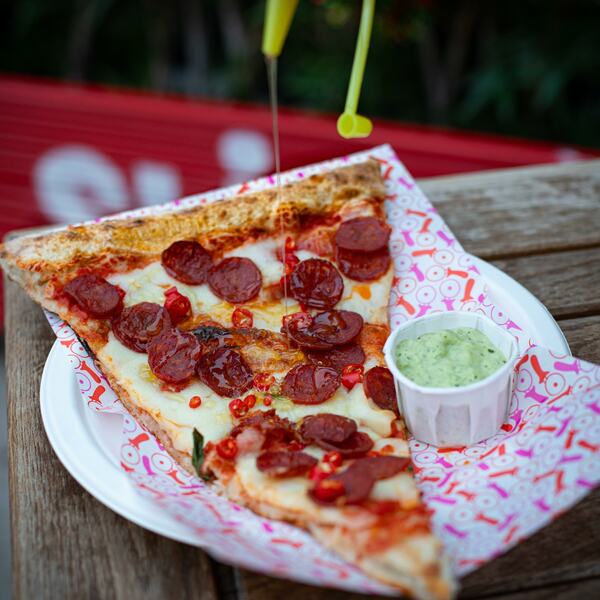 Slice is a haven for London's largest slices, slushies and 90s arcade games
Pizza Pilgrims are serving up Pizza al Metro, aka a whole metre of pizza for you to enjoy, or 12-inch slices of pizza. Down with the round – grab a Slice!
Choose from huge, 12-inch slices cut from a traditional Neapolitan Pizza al Metro to eat on the go.
Wash them down with Camden Town Brewery beers and hard or soft slushies, accompanied by old-school arcade machines and great tunes. 
And if you are feeling hungry, get stuck into a whole metre of pizza (or you could share it, we suppose). 
Opening times
Monday – Sunday 12pm – 10pm