Hrůša conducts Beethoven's Ninth Symphony
Sun 3 Apr, 7.30pm
Royal Festival Hall
Classical music
£13 ⁠–⁠ £65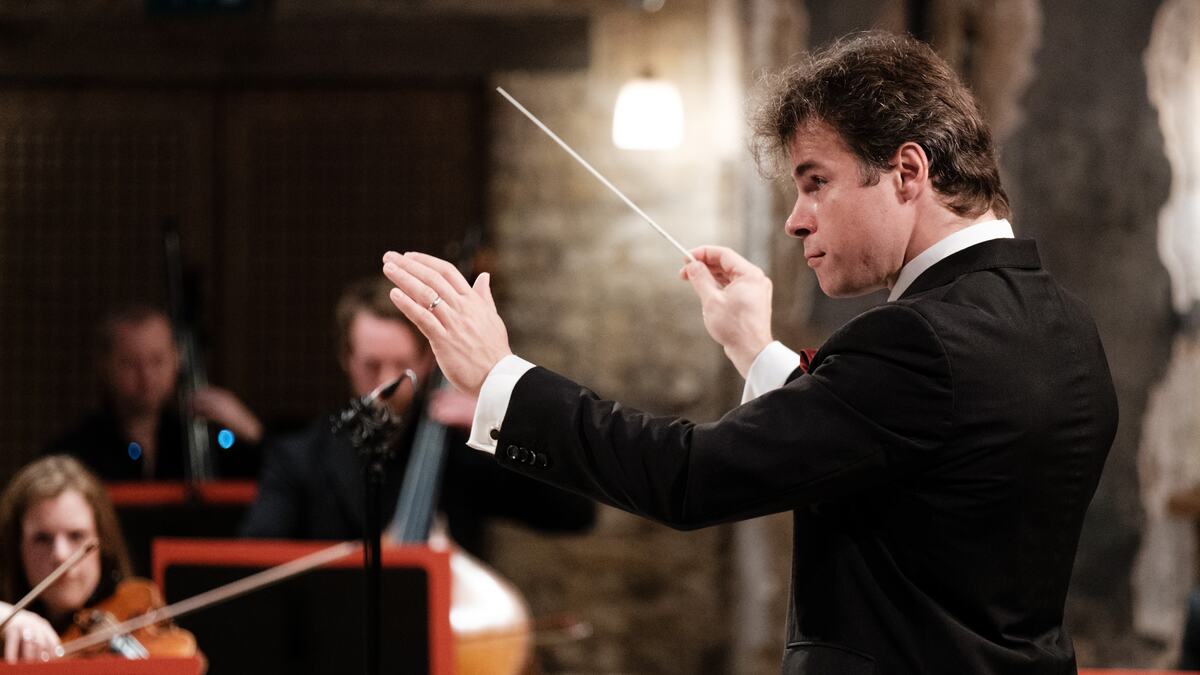 Beethoven's final symphony is widely regarded as one of the greatest achievements of human creativity; hear it performed by the Philharmonia Orchestra.
Beethoven stretches the scale and structure of the symphonic form further than anyone had dared before him.
And in the final movement he breaks the boundaries of the orchestra itself, invoking the human voice to share his message of brotherhood.
His setting of Schiller's Ode to Joy has become an anthem for freedom and fellowship around the world.
Hearing it live is still an exhilarating experience, almost 200 years after its triumphant premiere.
To pave the way for this musical icon, Jakub Hruša has chosen a symphony composed by his compatriot Voríšek just a few years before Beethoven's.
Voríšek moved to Vienna from his Bohemian home (now in the Czech Republic) with the express hope of meeting Beethoven and establishing himself as a composer.
He succeeded in both, and became firm friends with Schubert, too.
His only symphony is full of melodic invention and contrasts of mood.
Performers
Philharmonia Orchestra

Jakub Hrůša

conductor

Johanni van Oostrum

soprano

Hanna Hipp

mezzo-soprano

Nicky Spence

tenor

Solomon Howard

bass

Philharmonia Voices

Crouch End Festival Chorus
Repertoire
Vorísek

:

Symphony in D

Interval

Beethoven

:

Symphony No.9 (Choral)