Sir Andrew Davis Conducts Beethoven Symphony No.9
Tue 25 May, 6.30pm
Royal Festival Hall
Classical music
£10 - £50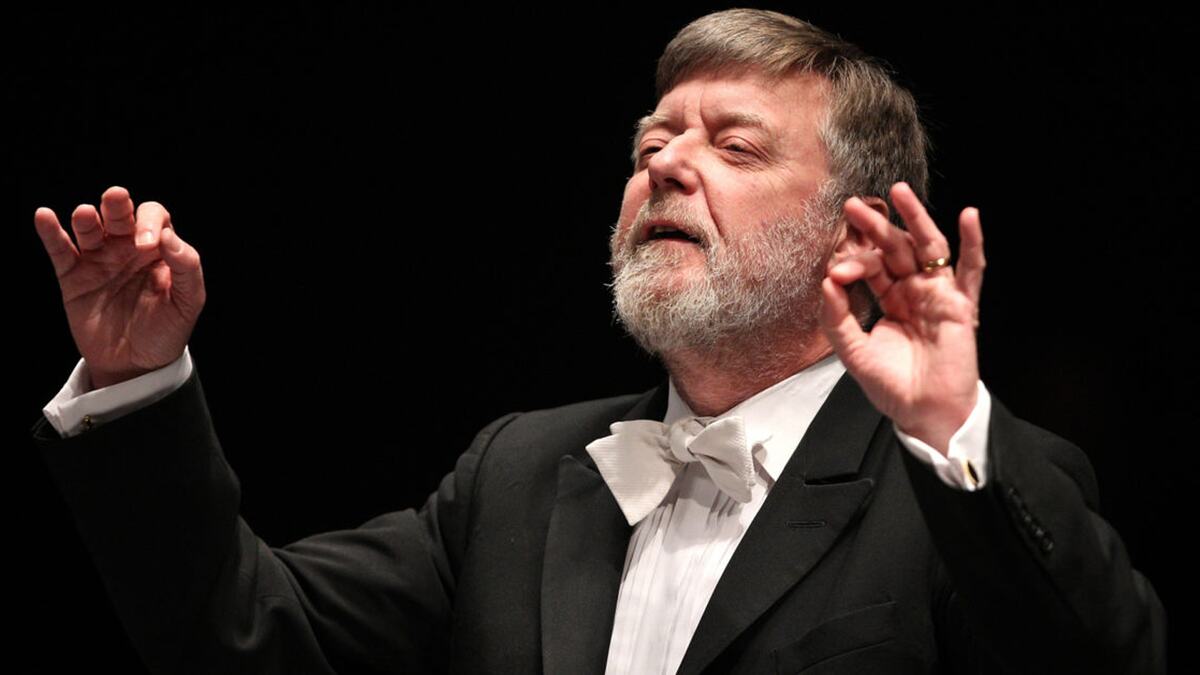 Epic. Glorious. Unmistakable. Performed by the Royal Philharmonic Orchestra and Bach Choir, Beethoven's final symphony has to be heard live to be believed.
Under the baton of the celebrated conductor Sir Andrew Davis, the legendary composer's final symphony, the work's scale and ambition remains almost unchallenged in the Western canon.
With its unrelenting theme set to words by Schiller reaching a glorious climax in the finale, the symphony speaks to us of joyful community.
The concert opens with the bombastic, curtain-raising energy of the overture to Beethoven's only opera, Fidelio.
A tale of romance and heroism, the overture lays the scene for the protagonist's endeavour to rescue her husband from wrongful imprisonment, with daring bravery in the bright fanfare.
Childlike playfulness, drama, tragedy and irony mix to create a unique conjunction of words and music in extracts from Mahler's Des Knaben Wunderhorn.
The work is an orchestral song collection based on a compendium of German poetry and folk songs that held a unique foothold in the German national consciousness.
Performers
Royal Philharmonic Orchestra

Sir Andrew Davis

conductor

soloists to be announced

The Bach Choir
Repertoire
Beethoven

:

Overture, Fidelio

Mahler

:

Songs from Des Knaben Wunderhorn (Humoresken)

Interval

Beethoven

:

Symphony No.9 (Choral) arr. Mahler