Yuja Wang: Bach & Beethoven
Wed 20 Apr, 7.30pm
Royal Festival Hall
Classical music
£15 ⁠–⁠ £65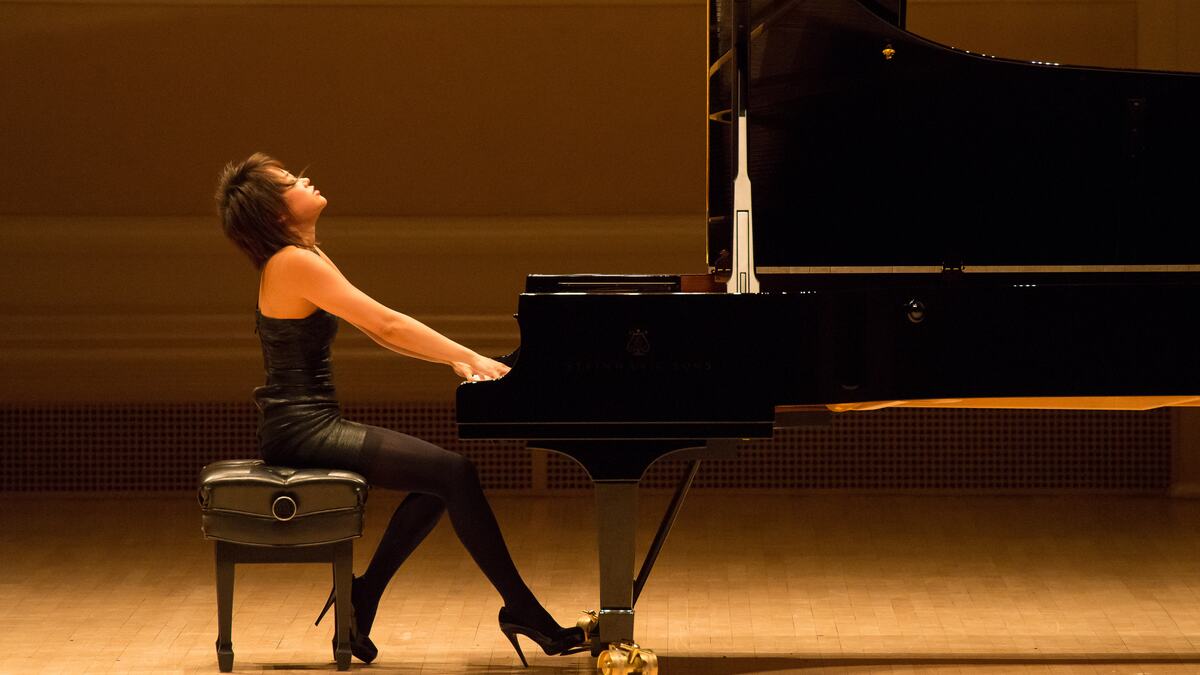 'The undisputed reigning rock star of classical music'
Celebrated around the globe for her fearless virtuosity, pianist Yuja Wang treats us to a personal selection of music.
Described as 'the world's greatest living pianist' by HuffPost, Wang has thrilled audiences around the world.
Performing recently in Chicago, Wang said: 'I believe that every program is a living organism, so it should be in sync with how I'm feeling in that moment, so it is truly alive. I want the music to surprise me and to surprise the audience.'
All we know of Wang's programme for this evening is that it includes works by Bach and Beethoven – but who needs to know more from this 'undisputed reigning rock star of classical music', as Chicago Classical Review calls her?
'Her combination of technical ease, colouristic range and sheer power has always been remarkable, as has the sense that she is entirely at one with the instrument, but these days there is an ever-greater depth to her musicianship, drawing you into the world of each composer with compelling immediacy.'
Performers
Repertoire
Programme includes

:

:

Works by Bach & Beethoven