Classical music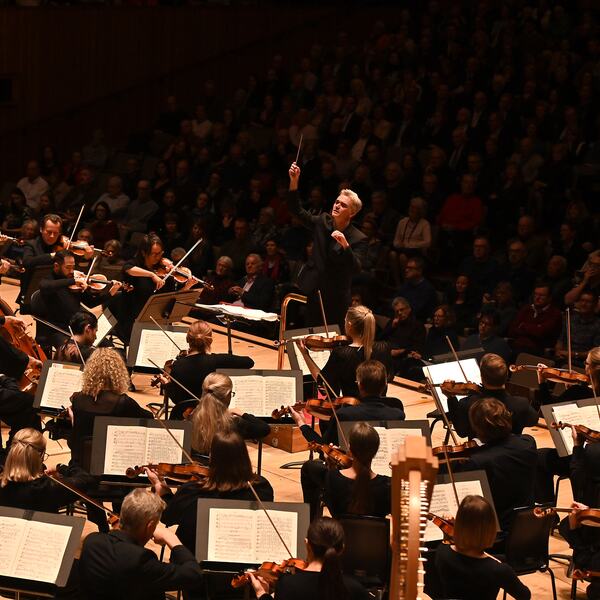 For music that really has something to say, choose from hundreds of boundary-pushing classical concerts.
'London's Southbank Centre is surely ambitious... [its] classical music season will embrace life, the universe and pretty much everything in between'
Explore our diverse and distinguished roster of Associate Artists
Aurora Orchestra
Aurora Orchestra has established itself among Europe's leading chamber orchestras, pioneering memorised performance as a regular feature of its artistic practice. Under Principal Conductor Nicholas Collon, it has combined the highest quality of performance with creative programming and concerts. Based in London, Aurora is Associate Orchestra at Southbank Centre and Resident Orchestra at Kings Place.
NYO
The National Youth Orchestra of Great Britain is the world's greatest orchestra of teenagers, providing orchestral performance opportunities for the brightest and committed musicians between the ages of 13 and 19. Their alumni include Sir Simon Rattle, Sir Mark Elder and Thomas Ades. The NYO received the Queen's Medal for Music in 2012, and the Ensemble Award at the 2016 Royal Philharmonic Society Music Awards.

The NYO has also launched two programs, NYO Inspire and NYO Open, which target committed young musicians who lack opportunities to advance their playing.
Chineke! Orchestra
Chineke! Orchestra is Europe's first majority-BME orchestra founded by Chi-chi Nwanoku OBE, comprising of exceptional musicians from across the continent brought together multiple times per year. Their motto is 'championing change and celebrating diversity in classical music.'
Chineke! Orchestra works closely with its sister ensemble, the Chineke! Junior Orchestra, a youth orchestra of BME players aged 11 – 18, with senior players acting as mentors, teachers and role models to the young musicians. The youth orchestra gives junior players experience, encouragement and confidence during their formative years, with the hope of increasing the number of BME candidates currently studying music at third level.
BBC Concert Orchestra
The mission of the BBC Concert Orchestra is to bring inspiring musical experiences to everyone, everywhere, with the ensemble's great versatility as the key.
As an Associate Orchestra at the Southbank Centre, the BBC Concert Orchestra's highlights this season include a dramatic evening of music from the Film Noir greats, the musical revue Sondheim on Sondheim, an evening of glitz, glamour and charm celebrating the 100th birthday of Alan J Lerner and returning to Queen Elizabeth Hall performing music by David Bedford.
Along with its regular engagements throughout the UK, the BBC Concert Orchestra has toured internationally to China, Japan, Sweden, Abu Dhabi and coast to coast in the USA.