Orchestra of the Age of Enlightenment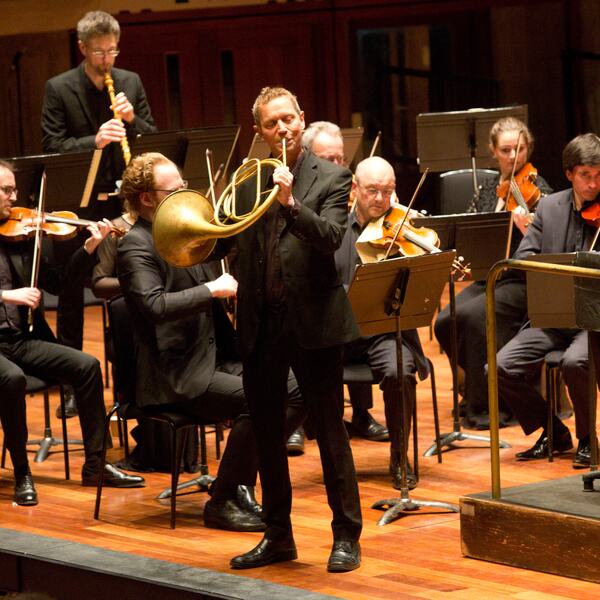 The Orchestra of the Age of Enlightenment makes old music new, playing instruments from the period the music was written
'Not all orchestras are the same.' That's been the Orchestra of the Age of Enlightenment's calling card since a pioneering group of musicians formed the ensemble just over 30 years ago. 
So what makes an OAE performance special? Think of it like drinking a lovingly-made craft beer over a mass-produced lager, or a Highland single malt over a supermarket-own brand. There's an element of craft in everything it does.
Each concert needs hours of research to understand centuries of performance tradition. In its hands, you hear as close as possible to what Bach or Beethoven envisaged when they were writing. And because they don't perform every day of the year, every performance is remarkable and nothing is routine. They're fired up, excited, and love what they do. Join them at a concert and you can see that on stage.
From now until 2023, the OAE is going back to its roots with Six Chapters of Enlightenment, six special seasons exploring the golden age of science and philosophy that gave the Orchestra its name.
Multi-buy discounts
Book multiple Orchestra of the Age of Enlightenment events in the same transaction and receive a discount.
Save 15%: Book 2 – 3 events
Save 20%: Book 4 – 6 events
Save 25%: Book 7 – 8 events
Not available on Premium seats. Discounts only apply to events within one season. 
'Britain's indisputably best period instrument ensemble'