Grace Jones' Meltdown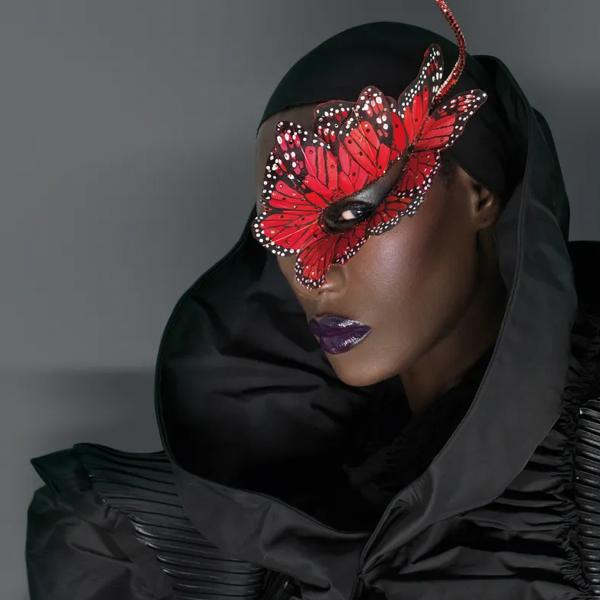 Grace Jones, international music, fashion and film icon, to curate Meltdown 2022
The 27th edition of the UK's longest-running artist-curated music festival. For her line-up, Jones brings together artists from across the globe, including Peaches, Skunk Anansie and Baaba Maal.
History
First held in 1993, Meltdown has grown to become one of the uk's most anticipated annual music events. Each year we welcome an iconic artist to Southbank Centre to curate their own personal festival; showcasing their interests and influences on our stages.
In its early incarnations Meltdown followed a more contemporary classical path, with composers George Benjamin, Louis Andriessen and Magnus Lindberg among the festival's curators in its formative years. Elvis Costello's Meltdown in 1995 - the festival's third edition - had offered a slight departure from this, not least in the inclusion on the bill of Jeff Buckley in what would sadly prove to be his final UK show.
'I was amazed when he did Meltdown. I asked him what he wanted to sing and he said he'd like to do one of Mahler's Kindertotenlieder in the original German! Absolutely f***ing fearless. He was convinced he could sing it without rehearsal, just because he liked it.'
It was in 1998, under the curation of the late John Peel, when the festival took a marked shift in direction; its spotlight moving onto a mix of contemporary and cult indie acts, ranging from Cornershop and Gorkys Zygotic Mynci to Sonic Youth and The Jesus and Mary Chain.
Now firmly established on the music scene, Meltdown continued to entice huge names onto its curatorial role of honour, as it slid into the new millennium. Nick Cave, Robert Wyatt and Scott Walker all took the helm, before the tenth anniversary of the festival brought us David Bowie's Meltdown in 2002.
The festival has become famed for offering exclusive collaborations and intimate, once-in-a-lifetime musical experiences. In 2004 it was the venue for the New York Dolls reunion gig; the group coming back together for Morrisey's Meltdown. And in 2007 our Royal Festival Hall stage bore an all-star line up including Nick Cave, Grace Jones and Pete Doherty singing Disney songs with curator Jarvis Cocker.
From Massive Attack to M.I.A., Yoko Ono, to the sadly departed Ornette Coleman, the past decade has seen Meltdown continue to live up to its own high reputation, with legendary and seminal artists delivering programmes packed with incredibly diverse gigs and performances.
In 2019, Meltdown celebrated its 26th year with Nile Rodgers in the curator's chair.