yeule: (n)secure - Installation
Sun 6 Mar, 3.30pm
Purcell Room at Queen Elizabeth Hall
Gigs
£5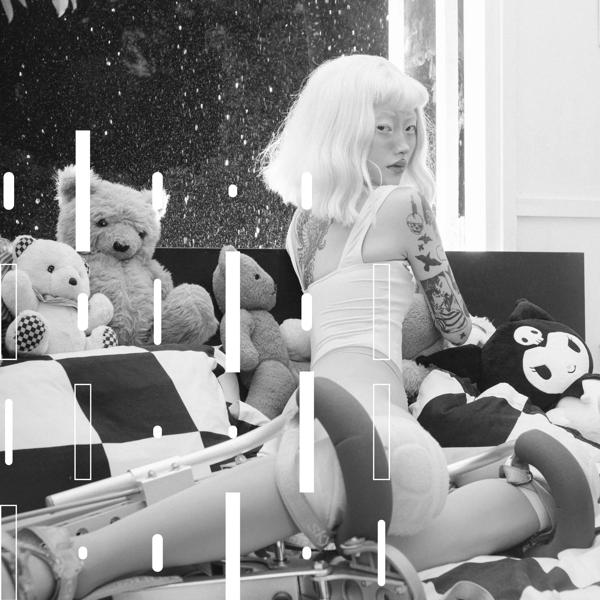 Nat Ćmiel, the singer, songwriter, painter and performance artist behind yeule, creates an AI-integrated installation blurring intimate space and the outside world.
n(secure) twists the phenomenon of hikikomori, a total withdrawal from society, in this interactive noise installation.
It is the alternate reality of a safe haven, playing with the lines drawn between personal spaces and the outside world. As forces bleed into the room, they trigger chaos and stasis.
The (n)secure installation is a part of the artist's Purcell Sessions, which also includes live performances taking place in the evening.
yeule is the manifested reflection of Singaporean artist Nat Ćmiel. Their music is angelic, but also pierced by shattered distortion and sharp interference.
Their first full length release, Serotonin IISerotonin X a collection of remixes.
Though Ćmiel grew up and attended school in Singapore for most of their life, their family travelled often, developing emotional connections with places far from home that left them unmoored. As such their creation is in constant metamorphosis.
Obsessed with tinkering and discovery, Ćmiel began building their own synths. With a launchpad, keyboard and microphone they morph their original cinematic classical compositions into electronica.
As a practicing visual artist, their paintings also translate a deep connection to the process of mark making, both visually and sonically.
yeule's name was initially inspired by Final Fantasy XIII-2, where a character dies in a thousand timelines because of a break in the fabric of time itself.
She is born again eternally, and always meets the same fate. yeule relates as they destroy the older parts of themself, reinvent, and are born again from memories both real and fabricated.
yeule is forever trying to chip away at their own identity so that they might absorb something different.

Need to know
yeule is not performing at this installation, but joins us for a live performance on Saturday 5 March. Tickets to the performance need to be booked separately.
Find out more
*The installation on Saturday 5 March is cancelled due to unforeseen circumstances.
Price
Standard entry

£5*

Concessions

25%**

* Excludes £3.50 booking fee.
** Limited availability. Read about concessions.
Tickets can only be sold through the Southbank Centre and our authorised agents, and can't be resold. You can return your tickets to the Southbank Centre for a credit voucher up to 48 hours before the event. Tickets resold on any third-party platforms will become invalid.
Get presale tickets
Members get the first chance to book our entire programme of events, including go-down-in-history gigs, concerts with world-class orchestras, and talks from cultural icons and political giants.
Venue
Purcell Room
Our number one priority is the health and wellbeing of our visitors and staff. 
Open 90 minutes before an event until the end of the event. Closed at all other times.
Our address is: Southbank Centre, Belvedere Road, London SE1 8XX. The nearest tube and train stations within 5-7 minutes walk are Waterloo (Northern, Bakerloo, Jubilee and Waterloo & City lines) and Embankment (District & Circle lines). There are also lots of bus routes with stops 2-5 minutes from our venues. For more information on getting here by road, rail or river.
Pre-booking online is recommended. Check our website on the day for returns. There's no need to print your e-ticket – just show your phone to our Visitor Assistants on entry.
Some free events don't require a ticket. Found an event labelled FREE on our website with no way to book? Simply turn up on the day.
Find out all you need to know about tickets, including concessions, group bookings, returns and more, via the link below.
Get an overview of the seating layout of the Purcell Room by downloading our seating plan.
Toilets
An accessible toilet is located in the foyer.
A Changing Places toilet is located on Level 1 Royal Festival Hall next to the JCB Glass Lift, for the exclusive use of disabled people who need personal assistance to use the toilet.
The facility includes a height-adjustable bench, tracking hoist system, a centrally-placed toilet, a height-adjustable basin and a shower. The key for this room is available from the Welcome Hub on Level 2, Royal Festival Hall. The facility is open daily 10am – 11pm.
Cloakroom
The Queen Elizabeth Hall and Purcell Room cloakroom is closed. You won't be able to bring any bags over 40 x 25 x 25cm into the venues, so please leave large bags at home.
We're cash-free
Please note that we're unable to accept cash payments across our site. 
Purcell Room is located in Queen Elizabeth Hall. For step-free access please use Royal Festival Hall JCB glass lift to Level 2 and enter via Riverside Terrace.
Talk to a member of staff at the auditorium entrance if you have a disability that means you can't queue, or you need extra time to take your seat. They can arrange priority entry for you as soon as the doors open.