Ece Temelkuran: Together - Broadcast
Until 1 Nov
Online events
Literature & poetry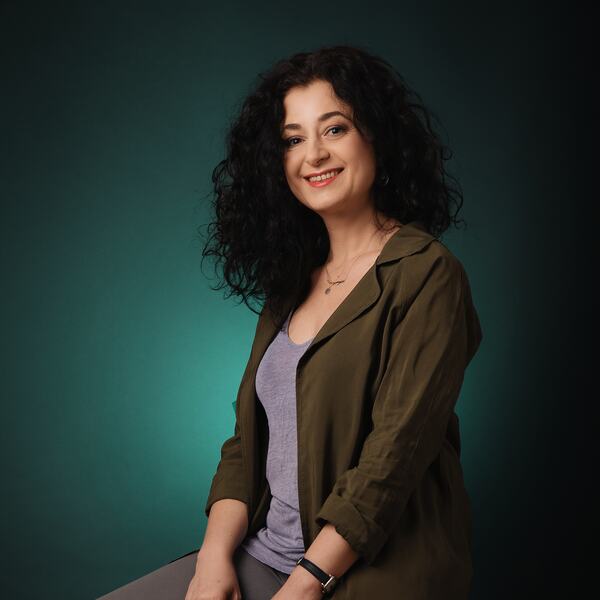 Ahead of her latest book, Together, the award-winning political commentator Ece Temelkuran talks to Gaia Vince about the importance of friendship in the face of global challenges.
From the protest movements that swept the globe during the pandemic to the wildfires ravaging the forests of Australia and California, we live in tumultuous times. How do we address issues as great as entrenched inequality and ecological collapse?
One of the world's most incisive political minds, Temelkuran offers an analysis of how to tackle issues of global magnitude. Rather than solutions for an idealised future, she invites us to consider the importance of restoring our faith in fellow human beings, rather than spewing anger and division online, in order to address our problems collectively.
Of Together, Brian Eno said: 'If I had to choose just one book that I want everybody of any age to read at this moment in time, this would be it.'
Join Temelkuran for this timely discussion about reimagining the world through solidarity and togetherness.
Ece Temelkuran is a Turkish novelist and political commentator, whose journalism has appeared in The Guardian, New York Times, New Statesman, Frankfurter Allgemeine and Der Spiegel. She won the Edinburgh International Book Festival First Book award for her novel Women Who Blow on Knots, as well as the Ambassador of New Europe Award. Her non-fiction, including How to Lose a Country: The Seven Steps From Democracy to Dictatorship, has received international critical acclaim.
Gaia Vince is a science journalist, author, broadcaster and speaker. Her most recent book, Transcendence: How Humans Evolved through Fire, Language, Beauty, and Time, is published by Penguin.
Need to know
Age recommendation/restriction
Copies of Together are available to purchase as an optional add-on for £12.99 including postage.
Where to watch
Tickets to all streams are available globally to all fans, and there are no restrictions placed on buying tickets to any stream. The times presented are simply suggestions as to which stream you may wish to join. Please be extra careful to choose the most convenient stream for you.
Full details on how to access the show will be available in the DICE app and sent by email before the stream is due to start.
See frequently asked questions
Dates & times
25 Oct – 1 Nov
First broadcast: 7.30pm on Mon 25 Oct, and available for seven days on demand.
Venue
Online events
We are streaming events with a number of different platforms.
Check the Where to watch section above to find out which platform you can use to view this specific event.