Alicia Garza: The Purpose of Power
Until 5 Nov
Online events
Talks & debates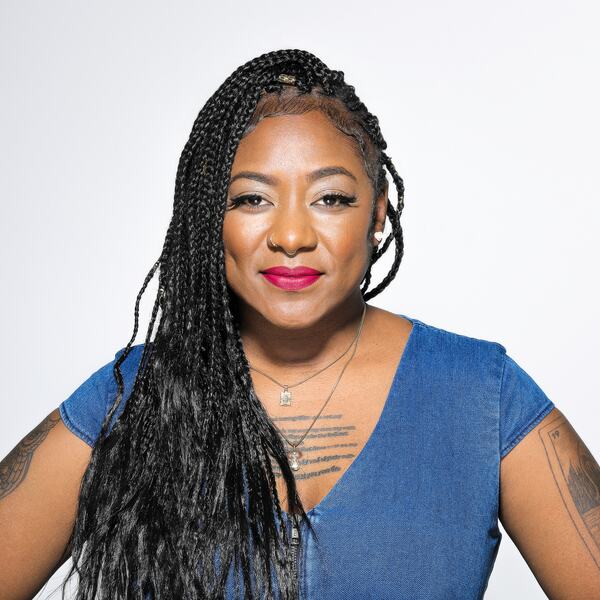 In our streamed event, discover how Black Lives Matter began as a hashtag when Alicia Garza wrote what she calls 'a love letter to Black people' online.
But hashtags don't build movements, she tells us. People do.
In this exclusive online event, Garza discusses her new book, The Purpose of Power, in conversation with radio presenter Leah Davis.
Hear how Garza, the co-creator of the Black Lives Matter Global Network, responded to the persistent message that Black lives are of less value by organising and mobilising.
As the Principal of the Black Futures Lab and the Black to the Future Action Fund, Garza gives insights into how these organisations are working to transform Black communities, build Black political power, and change the way that power operates – locally and nationally.
Unflinching, challenging and inspiring, this event addresses the moment we're in, how we got here and where we can go, together.
With nearly 20 years of organising experience, Alicia Garza offers valuable lessons on how we can inspire and activate more people to fight for the world we all deserve, while uncovering the possibilities that movements hold for our collective futures.
This event is a partnership between Southbank Centre and Penguin Live.
This event is pre-recorded exclusively for the Southbank Centre.

Need to know
Age recommendation/restriction
This event is streamed. Streaming is provided by TicketCo on behalf of the Southbank Centre.
Please ensure that you have access to a stable WiFi network in order to watch the event. More information on how to access the stream is available when you click through to the TicketCo website to purchase your ticket.
Ask Alicia Garza a question
Email us on [email protected] with 'Alicia Garza' in the subject line by 5pm on Monday 26 October for the chance to have your question selected for the Q&A.
Price
Buy seven days' video access: £5
Buy seven days' video access & book bundle: £19.99
Venue
Online events
We are streaming events with a number of different platforms.
Check the Where to watch section above to find out which platform you can use to view this specific event.