John Cleese: On Creativity
Until 9 Nov
Online events
Talks & debates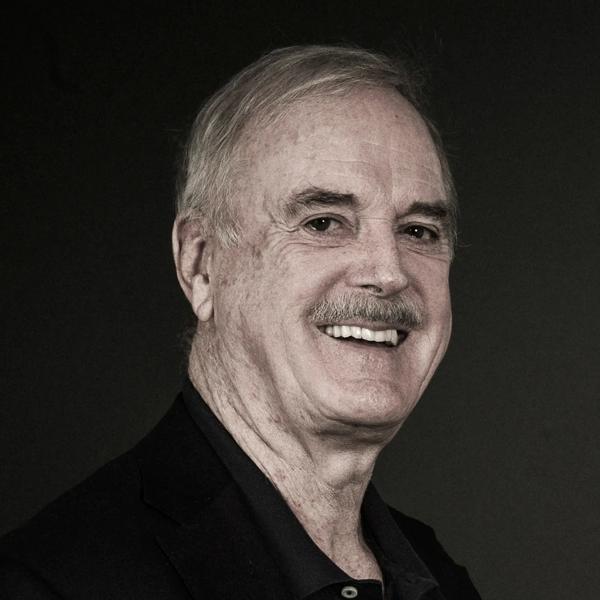 The comedy legend shows us how to exercise our imaginations and be more creative in an online talk on his new book, Creativity: A Short and Cheerful Guide.
Creativity: some claim we're born with it, while others – such as John Cleese – know first-hand that it is a skill that we can all acquire.
Drawing on his lifelong experience as a writer, Cleese has advice for us all on how we can fire up our imaginations – and what to do if we think we've hit a brick wall.
By explaining how our minds work as we search for inspiration, he shows us that we can be better at coming up with the kernel of an idea, refining it, and knowing that it is worth pursuing.
Learn the skills we need to be more creative from a master in an evening of practical advice – and inevitable humour.
Cleese is in conversation with journalist, author, broadcaster and table tennis player Matthew Syed.
Presented in partnership with Penguin Live.
This event is pre-recorded exclusively for the Southbank Centre.
Need to know
Every ticket includes a copy of John Cleese's new book, Creativity: A Short and Cheerful Guide (RRP £9.99). The books are sent out via post (postage is included in the price).
This event is streamed. Streaming is provided by TicketCo on behalf of the Southbank Centre.
Please ensure that you have access to a stable WiFi network in order to watch the event. More information on how to access the stream is available when you click through to the TicketCo website to purchase your ticket.
Ask John Cleese a question
Email us on [email protected] with 'John Cleese' in the subject line by 5pm on Thursday 29 October for the chance to have your question selected for the Q&A.
Price
Buy seven days' video access: £5
Buy seven days' video access & book bundle: £14.99
Get presale tickets
Members get the first chance to book our entire programme of events, including go-down-in-history gigs, concerts with world-class orchestras, and talks from cultural icons and political giants.
Venue
Online events
We are streaming events with a number of different platforms.
Check the Where to watch section above to find out which platform you can use to view this specific event.