Winter Light: David Batchelor
Thu Jan 6, 2022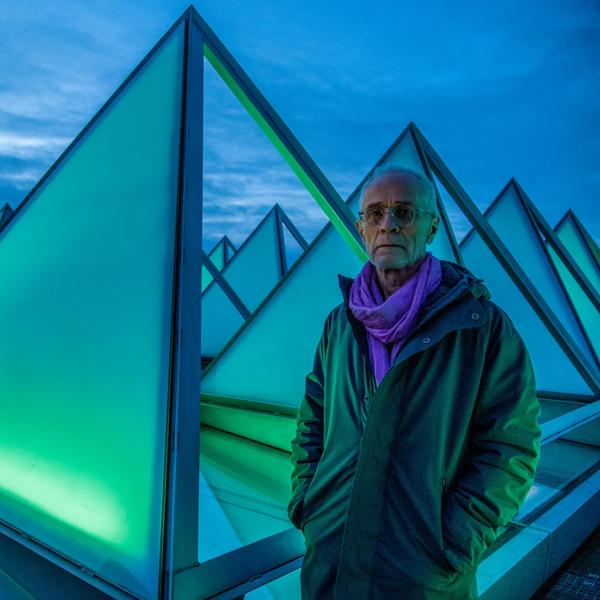 'Modern cities have a strange relationship with colour and darkness, in that the best colours in the city come out at night'.
The works of David Batchelor have illuminated galleries and public spaces from São Paulo to St Pancras. Each winter since our Hayward Gallery reopened after refurbishment in 2018, the artist's installation Sixty Minute Spectrum (2017) , has illuminated its iconic pyramid lights.
The piece is part of Batchelor's ongoing exploration of the intense, synthetic colour that characterises modern cities. Beginning the hour as a vivid red, the pyramid rooflights move gradually through the entire visual spectrum – at times throughout the cycle appearing orange, yellow, green, blue, purple or pink – before returning once more to red.
In this video Batchelor discusses his embracing of colour within his work, and the story behind Sixty Minute Spectrum.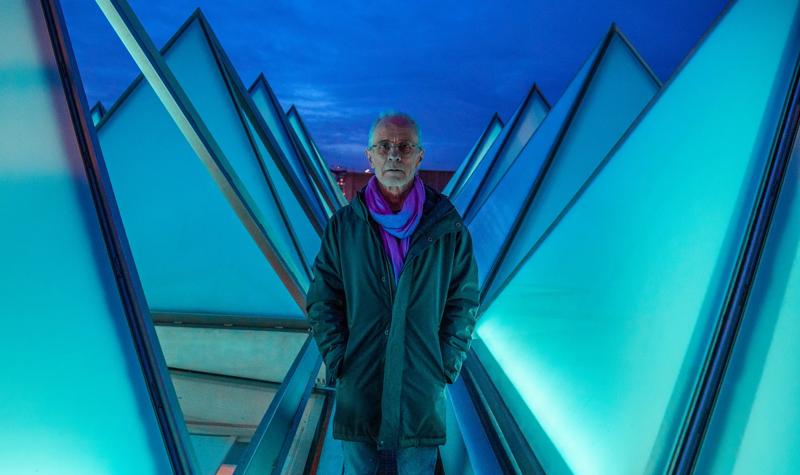 'There's an awful lot in the city that you don't look at, because you're busy, and in the end that's what art can do, invite you to have another look.'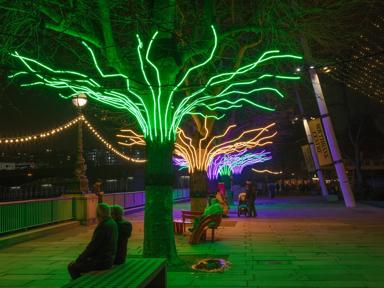 Winter Light
Sixty Minute Spectrum is part of our free outdoor exhibition, Winter Light and can be seen at the Southbank Centre, until 20 February.