Antony Gormley: Blind Light
Past exhibition
17 MAY – 19 AUG 2007
Hayward Gallery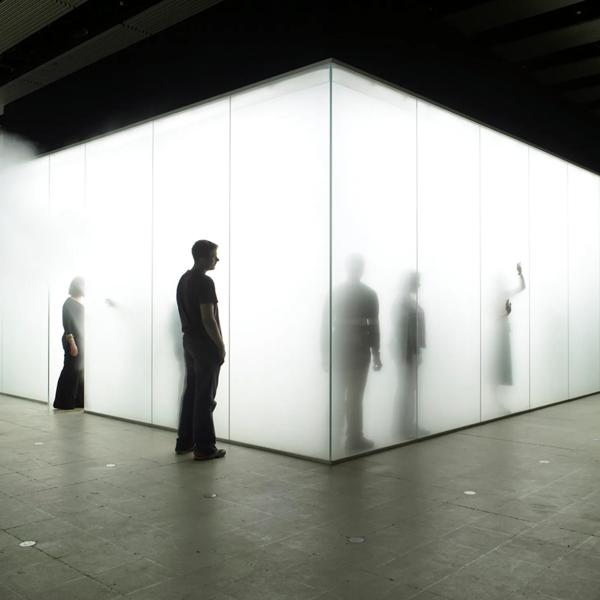 An invitation to embark on a journey through different kinds of space
In Gormley's first major showing in a public gallery in London, he presented a series of works that dramatically engaged with the gallery's architecture.
Alongside large-scale new commissions, the exhibition featured earlier sculptures, drawings, prints and photographs by the artist. In addition, the exhibition took Gormley's work beyond the gallery in the form of an ambitious public project: 'Event Horizon' featured 30 life-size sculptures, casts of the artist's body, which were sited on the rooftops of buildings and on Waterloo Bridge – and could be seen from the Hayward's sculpture terraces.  
The exhibition was accompanied by a fully illustrated catalogue featuring essays by Anthony Vidler, Susan Stewart and W.J.T. Mitchell, and a conversation between Antony Gormley, Hayward Director Ralph Rugoff and co-curator Jacky Klein.
Taking the body as its point of departure, the exhibition was an invitation to embark on a journey through different kinds of space. It explored the ways in which we orient ourselves spatially; how we react when disoriented; how we relate to architecture and the built environment. It also probed into the imaginative and emotional spaces of our experience.