Black Legacies
free
Until 30 Nov
Online events
Classical music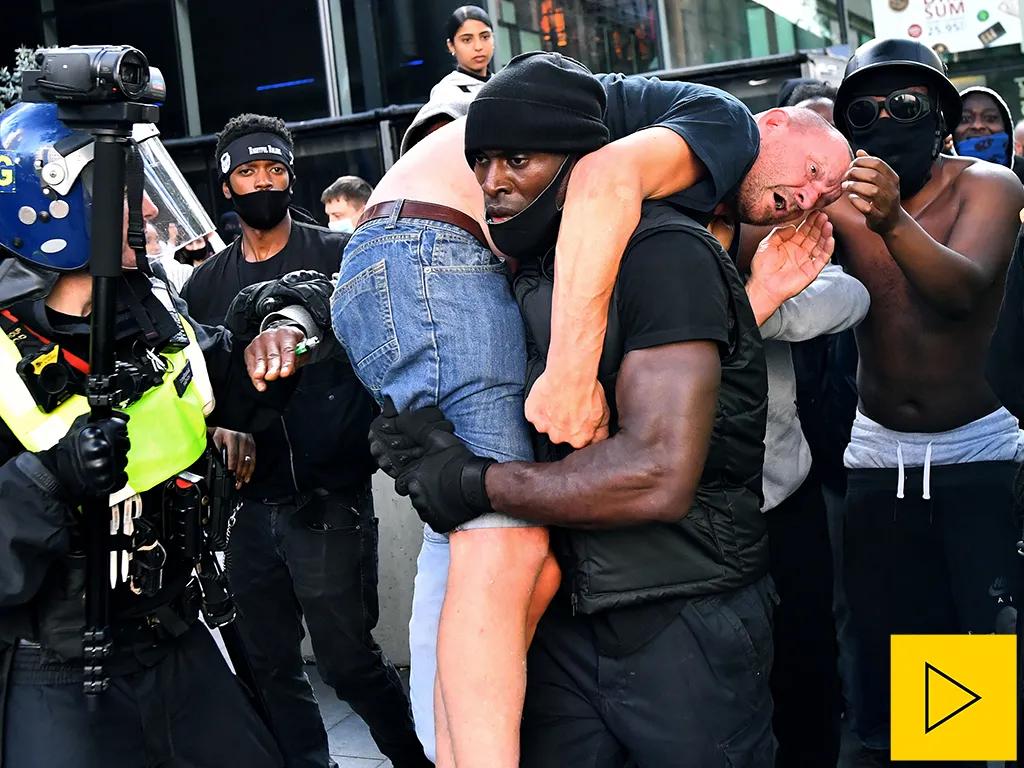 First broadcast live on BBC Radio 3 to mark Black History Month, Chineke! Orchestra presents contemporary and Classical-era works.
The orchestra is conducted by Kevin John Edusei.
London-born Samuel Coleridge-Taylor often made reference to his Sierra Leonean ancestry in his music (four of his major works contain the word 'African' in the title).
Originally written for piano, the orchestral arrangement of African Suite imagines the energy and vitality of the continent he dreamed of visiting, using the vocabulary of his European classical training.
The Piano Concerto in One Movement by Florence B Price was first performed in Chicago in 1934, with the composer as soloist. It has rarely been heard since.
As the first African-American woman to have her work performed by a major American orchestra, Price enjoyed widespread acclaim during her heyday in the 1930s and 1940s.
Recent research has uncovered her legacy of more than 300 works to be enjoyed by a new generation of performers and listeners.
This single-movement concerto is a new edition of the composer's original 1934 orchestration.
Pianist Jeneba Kanneh-Mason makes her debut solo performance with Chineke!.
Chineke! also present the world premiere of James B Wilson's latest commission, a collaboration with poet Yomi Sode.
Remnants is inspired by a seminal moment in the recent Black Lives Matter protests in the UK.
The concert concludes with Beethoven, Chineke!'s final nod to the composer's work in his 250th anniversary year.
The signature opening notes of Symphony No 5 in C minor have been described as the ominous sound of 'fate knocking at the door'.
While the piece did not impress critics on its 1808 debut in Vienna, it has since become one of Beethoven's most celebrated works.
This event is pre-recorded exclusively for the Southbank Centre.
Performers
Chineke! Orchestra

Kevin John Edusei

conductor

Jeneba Kanneh-Mason

piano
Repertoire
S Coleridge-Taylor

:

African Suite, Op.35

James B Wilson

:

[with Yomi Sode]: Remnants

(World premiere)

Florence Price

:

Piano Concerto in D minor

Interval

Beethoven

:

Symphony No.5
Need to know
This event is streamed. The concert is available to view for free on YouTube for 14 days.
Please ensure that you have access to a stable WiFi network in order to watch the event.
This concert can also be heard live on Radio 3 at 7.30pm on Monday 19 October 2020, as part of Radio 3's residency at the Southbank Centre.

Dates & times
Until 30 Nov
Approximate run time: 120 mins.
Run times may vary by up to 20 minutes as they can be affected by last-minute programme changes, intervals and encores.
Price
Everyone needs the arts. We need you.
Right now, your support is more important to us than ever before. Help us to continue making the arts available to all.
Venue
Online events
We are streaming events with a number of different platforms.
Check the Where to watch section above to find out which platform you can use to view this specific event.