Creative Future Writers' Day
free
Sat 21 Oct, 11am
across the site
Literature & poetry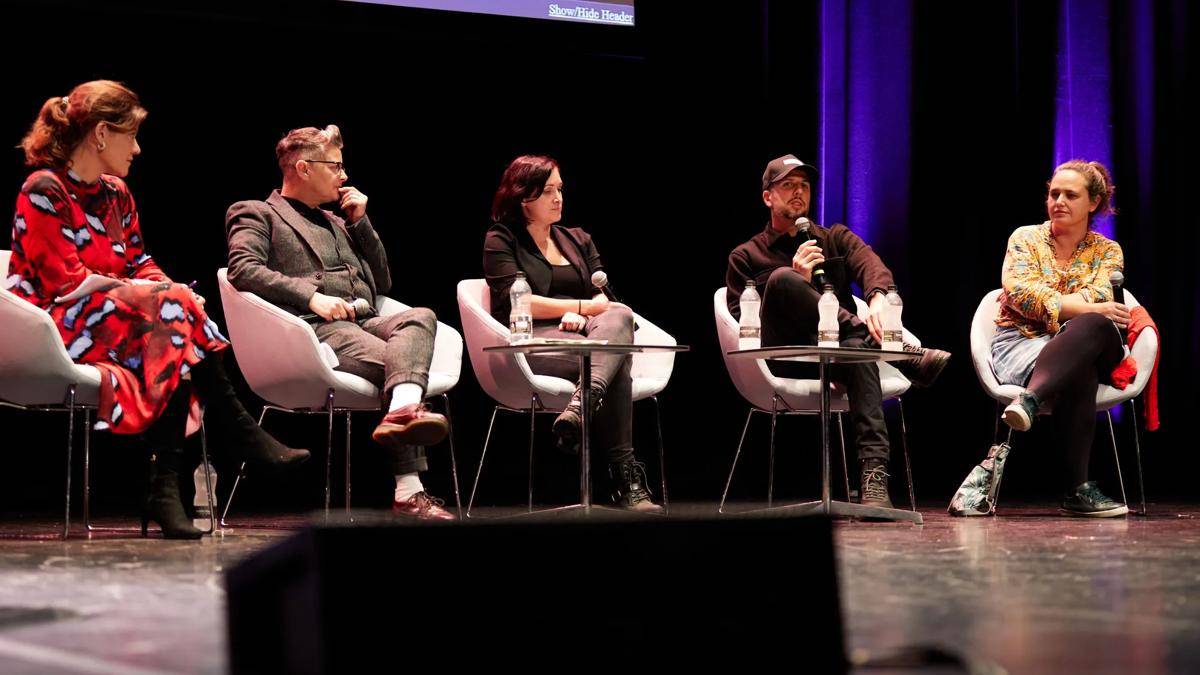 Writers, publishers and literary professionals share hints, tips and initiatives in a day of talks and panel events.
Whether you are just starting out as a writer, or have been writing for years, this event is the perfect opportunity to gain insights from literary professionals that could help advance your writing career.
The day includes short talks from Creative Future and other leading writing development agencies, followed by three panel events with Q&As in the Purcell Room at Queen Elizabeth Hall:
'From Page to Publication: four Creative Future Writers' Award winners on their journeys as underrepresented writers to becoming published writers. Featuring poet/young adult author Lisette Auton, poets Day Mattar and Rhiya Pau, and novelist Tom Newlands.
Getting your poetry published: featuring Anthony Anaxagorou (Out-Spoken), Amy Acre (Bad Betty Press), Jane Commane (Nine Arches Press), and Helen Eastman (Live Canon). Hosted by Sally Carruthers (Poetry School).
Agents and publisher panel: giving you insider knowledge on acquiring representation and demystifying the publishing process, featuring Amy Baxter (Dialogue Books), Leodora Darlington (Owned Voices), Clara Foster (Aevitas) and Jonathan Ruppin (The Ruppin Agency).
The event also sees a literary fair take over the Queen Elizabeth Hall Foyer, with leading literary organisations and publishers exhibiting their work and welcoming chats with all attending, including Poetry Society, The Writing Coach, Society of Authors and the Royal Society of Literature.
In partnership with Creative Future
Dates & times
Sat 21 Oct, 11am
Approximate run time: 5 hours.
Run times may vary by up to 20 minutes as they can be affected by last-minute programme changes, intervals and encores.
Price
Everyone needs the arts. We need you.
Right now, your support is more important to us than ever before. Help us to continue making the arts available to all.