Helen Oyeyemi: Peaces - Broadcast
Until 11 Nov
Online events
Literature & poetry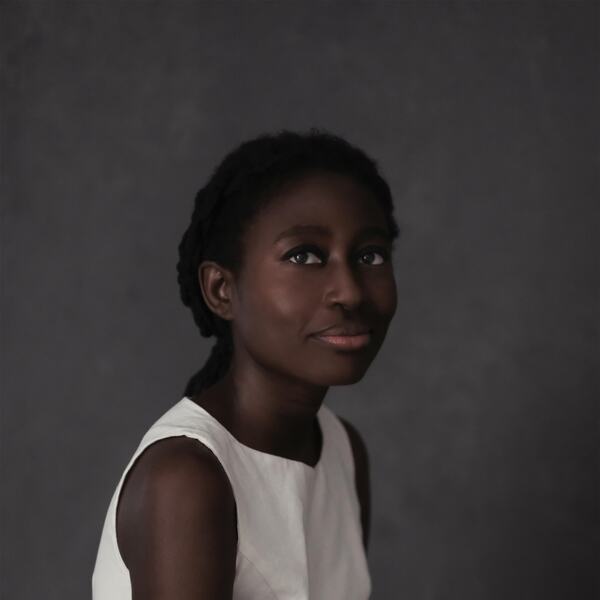 The author introduces her new novel Peaces, the story of a couple on a mysterious train journey, in an event chaired by Merve Emre.
As the carriages roll along, Otto and Xavier Shin discover that each is more curious and fascinating than the last, becoming embroiled in this strange train and its intrigue.
Who is Ava Kapoor, the sole full-time inhabitant of the train, and what is her relationship to a man named Prem? Are they passengers or prisoners? We discover who orchestrated the journey, hurtling them all into their past for clues. This is a brilliant, wise, strange and, above all, beautiful novel.
Helen Oyeyemi is the author of The Icarus Girl, The Opposite House, White is for Witching, which won the Somerset Maugham Award, Mr Fox, Boy, Snow, Bird, Gingerbread and the short story collection What is Not Yours is Not Yours. In 2013, Oyeyemi was included in Granta's Best of Young British Novelists.
Merve Emre is Associate Professor of English Literature at the University of Oxford. She is the author and editor of several books, including The Personality Brokers, which was selected by many US and UK publications as one of the best books of 2018 and adapted as the 2021 HBO documentary feature film Persona.
Emre is a 2020 fellow of the Wissenschaftskolleg zu Berlin and a regular contributor to The New Yorker and The New York Review of Books. She has edited The Annotated Mrs Dalloway, providing an introduction and notes, which is forthcoming in autumn 2021.
Need to know
Age recommendation/restriction
Copies of Peaces are available to buy as an optional add-on at checkout for £14.99 including postage.
Where to watch
Tickets to all streams are available globally to all fans, and there are no restrictions placed on buying tickets to any stream. The times presented are simply suggestions as to which stream you may wish to join. Please be extra careful to choose the most convenient stream for you.
Full details on how to access the show will be available in the DICE app and sent by email before the stream is due to start.
See frequently asked questions
Dates & times
4 – 11 Nov
First broadcast: 7.30pm on Thu 4 Nov, and available for seven days on demand.
Venue
Online events
We are streaming events with a number of different platforms.
Check the Where to watch section above to find out which platform you can use to view this specific event.