Kazuo & Naomi Ishiguro in Conversation
Until 12 Apr
Online events
Literature & poetry
Father and daughter Kazuo and Naomi Ishiguro make a rare appearance to discuss their newly published novels and writing across the generations.
They are in conversation with journalist Razia Iqbal.
One of the most anticipated publications of the year, Klara and the Sun by Kazuo Ishiguro is his first novel since winning the 2017 Nobel Prize for Literature.
It tells the story of an 'Artificial Friend' of exceptional observational abilities, who awaits selection by a human companion.
A masterful and moving meditation on hope, humanity and our capacity for connection, Klara and the Sun is a novel of universal resonance.
Following her acclaimed short story collection Escape Routes, Naomi Ishiguro's debut novel Common Ground champions the principles of solidarity and friendship across cultural boundaries.
Posing timely questions about the erosion of public space, and who the actual land of England belongs to, it tells the story of a friendship between two characters from very different backgrounds.
As it opens in 2003, we meet Stan, a child from suburbia struggling with bullies at school, and Charlie, a Romany boy with a fierce intellect and a nose for local history, who lives on the Traveller site on the outskirts of town.
The two form a bond that we follow into adulthood, when as 20-somethings trying to make it in the hostile, neoliberal landscape of London in the 2010s, they discover just how different the opportunities that society is prepared to offer them really are.
Coming together for the first time ever for a joint event, Kazuo Ishiguro and Naomi Ishiguro reflect on the universal questions their novels explore, from what it means to love, to what we owe each other in friendship and loyalty.
Kazuo Ishiguro was born in Nagasaki, Japan, in 1954 and moved to Britain at the age of five. His eight previous works of fiction have earned him many awards and honours around the world, including the Nobel Prize in Literature and the Booker Prize.
His work has been translated into over 50 languages.
The Remains of the Day and Never Let Me Go were made into acclaimed films.
Naomi Ishiguro was born in London, in 1992.
Her first collection of stories, Escape Routes, was published to critical acclaim in the spring of 2020.
This event is pre-recorded exclusively for the Southbank Centre.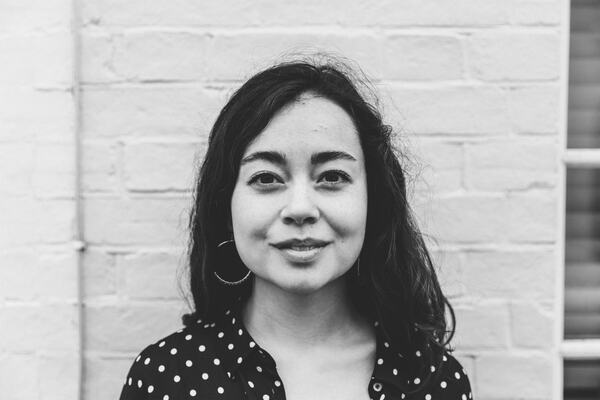 Naomi Ishiguro
We have partnered with Rakuten on our Inside Out series, so we're offering a free ticket to this event for all Club Rakuten members.
Need to know
Age recommendation/restriction
Copies of Klara and the Sun are available for £20. Copies of Common Ground are available for £16.99. The books are sent out by Foyles via post (postage is included in the price).
This event is streamed. Streaming is provided by TicketCo on behalf of the Southbank Centre.
Please ensure that you have access to a stable WiFi network in order to watch the event. More information on how to access the stream is available when you click through to the TicketCo website to purchase your ticket.

Where to watch
How to watch the stream on your preferred device
After your payment transaction is approved, TicketCo will send you a ticket or purchase confirmation within one hour. Check the email address and/or phone number that you registered with to collect your ticket. 
Watch in a browser on a phone, tablet or computer
TicketCo TV can be streamed using all the main web browsers. Open your email confirmation and click the TicketCo TV icon. This will open a new tab where the event will start. If you have a Google Chromecast connected to your TV, this can also be used to stream the event (so long as it's second generation or newer).
 
Watch on Apple TV or Android TV
If you have an Apple TV or Android TV we recommend downloading the free TicketCo TV app for the best streaming experience.
To use the app, you need tvOS 13.0+ on Apple TV, or Android TV version 7.0+. Download the TicketCo TV app from the app store on your Apple TV. Find it in the Google Play Store on your Android TV.
Once the app is open, type in the five-letter reference code from your ticket. You can find the code in the ticket ID field. After confirming your reference code you'll be redirected to the event.
 
Watch on Amazon Fire TV
Find the TicketCo TV app on Amazon Fire TV Download.
Open the app and add the five-letter reference code from your ticket. You can find the code in the ticket ID field. After confirming your reference code you'll be redirected to the event.
Dates & times
First broadcast: available from 7.30pm on Mon 5 Apr and for seven days on demand.
Price
Buy seven days' video access: £7.50
Venue
Online events
We are streaming events with a number of different platforms.
Check the Where to watch section above to find out which platform you can use to view this specific event.