Arts & Wellbeing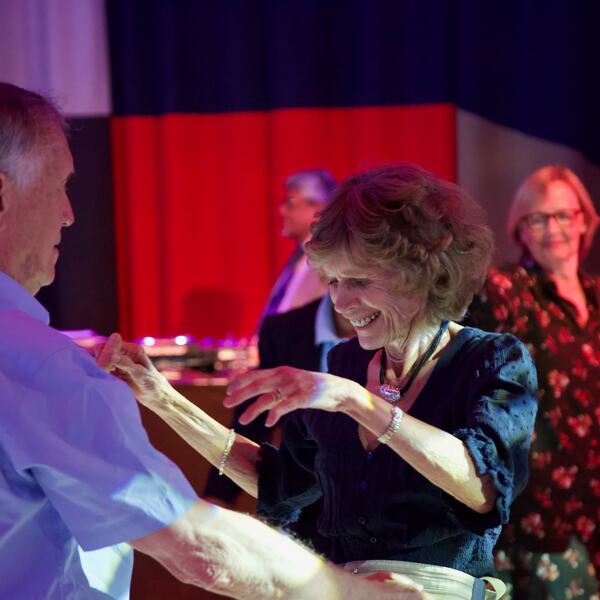 Did you know that creativity is good for you?
Here's what we're doing to improve the nation's health and wellbeing through art
Helping people escape loneliness, learn new skills and improve their confidence, the arts change lives for the better. We've designed many of our projects to use this power where it's needed most.
Wherever people are in their lives, our projects have a big impact, whether it's to boost wellbeing or help in difficult times.
We are proud to be the home of the new National Academy of Social Prescribing. Together, we want to show how arts and creativity can improve the nation's health and wellbeing. 
While our venues are closed, our main focus is a new project, Art by Post, designed for those who are most isolated (and in many cases, unable to access the internet).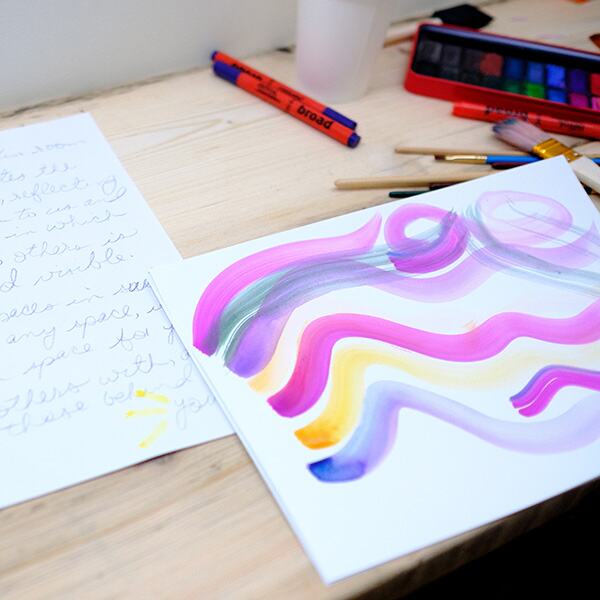 Art by Post
We are creating these little packages to bring free poetry and visual arts activities to the people who are most isolated by the current social distancing measures. 
Designed by artists, the activities in the Art by Post booklets are created for adults living with dementia and other chronic health conditions.
They keep minds active, spark imaginations and build connections to the outside world. 
Everyone taking part is invited to share their artworks with us via Freepost envelopes. When our venues reopen, we are holding an Art by Post exhibition.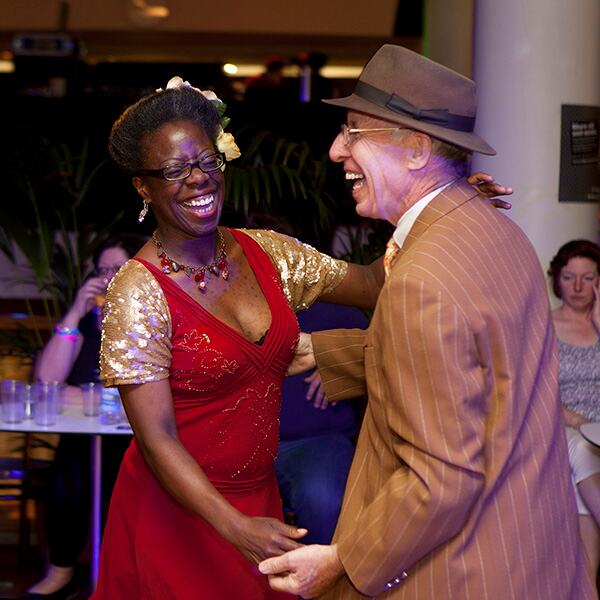 Tea Dances
Ballroom, Foxtrot, Cha-cha... since 1951, social dances have drawn light-footed visitors to our venues to try a huge variety of moves. Today, our tea dance is one of the only free events of its kind in London, and welcomes around 300 visitors every month.
More than three quarters of social dance attendees at Southbank Centre are aged over 55, and more than half are aged over 65. In a survey last year, 82% said that attending reduced feelings of isolation.
People living with dementia, and their companions, can explore their creativity in our (B)old projects. 
Led by artists, these creative workshops take place over nine weeks, for two hours every week. Not only are they a place where people can find their artistic voice; they're also a space to make friends. 
So far, we've presented:
(B)old Words

: a series of creative writing sessions

(B)old Moves

: a series of dance workshops

(B)old Visions

:

 a series of film-making workshops
People who have experienced homelessness, addiction and mental health problems can grow in confidence at work in the Queen Elizabeth Hall Roof Garden. Originally a partnership with the Eden Project, the garden was built and is maintained by Grounded Ecotherapy. This rehabilitation project helps people turn their lives around.