Arts & Wellbeing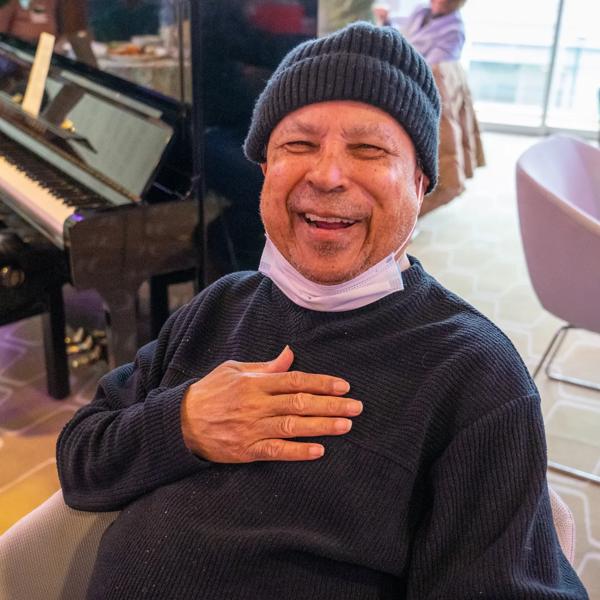 Nurturing connection and creativity in our communities
Coming together to improve our health and wellbeing through art
The Arts & Wellbeing programme is one of the core strands of the Creative Engagement programme at the Southbank Centre. We offer year-round projects and events which nourish comfort, connection and creativity in our communities.
We have a real mix of free projects for you to take part in both on our site and from the comfort of your home. Wherever people are in their lives, our projects have a big impact, whether it's to boost wellbeing or help in difficult times.
Our work spans both local and national engagement and we're particularly eager to connect with our Lambeth and Southwark neighbours and to work together with local individuals and organisations.
We're proud to be the home of the National Academy for Social Prescribing. Together, we want to show how arts and creativity can improve the nation's health and wellbeing.
What you think of our events and programmes matters to us, and we'd love to hear your ideas. You can keep up to date via our Arts and Wellbeing mailing list.
Sign up or get in touch by email or phone.
Email: [email protected]
Phone: 020 7960 4206

All our projects are currently accepting new referrals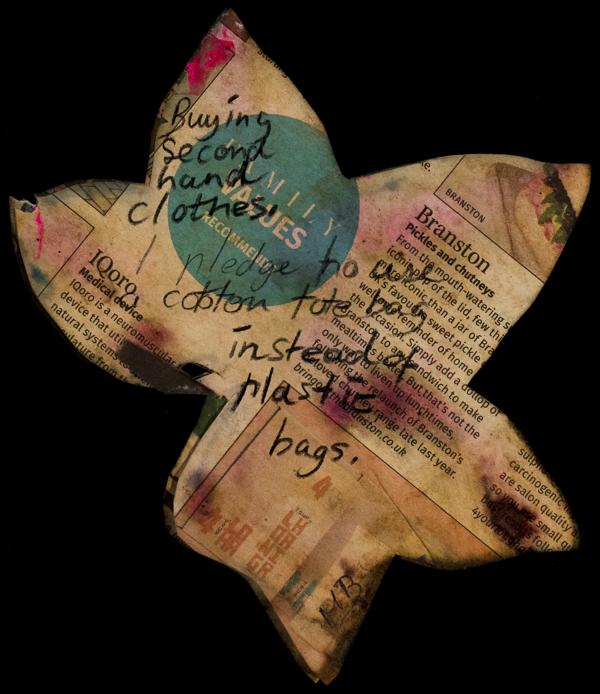 Art by Post
Art by Post is our free creative arts project delivered directly through your letterbox! We launched in 2020 during the first Covid-19 lockdown, sending out over 40,000 booklets and collaborating with a community of 4,500 participants aged 18 – 103, culminating in a touring exhibition of artworks. 
In 2023, we launched Art by Post: Poems for Our Planet, six booklets designed by artists and activists to guide you through activities which use poetry, creativity and nature to inspire and support wellbeing, whilst also making connections with the living world around us.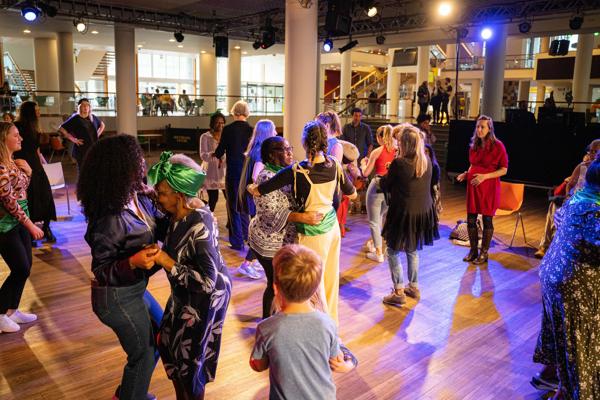 Mix & Move
Mix & Move is our fun, inclusive and diverse programme of monthly social dances, where everyone's welcome to come along and boogie into the weekend with us, led by our resident hosts Natasha Khamjani and Damien Anyasi. It's a chance to explore different dance styles, learn new moves and meet new friends, so come and find your flair on the dancefloor.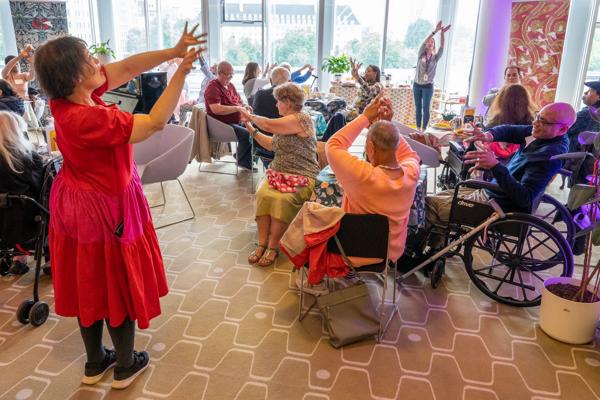 Skylark Cafe
Skylark Cafe is our monthly, multidisciplinary arts social club created in collaboration with artist and storyteller Bernadette Russell. We come together to have fun, share joy and be creative. Hosted by artists and musicians, activities regularly include storytelling, singing, dancing, crafts, visual arts, creative writing, poetry, puppetry... anything goes! 
We're a small, creative club creating a welcoming space for local community members living in Lambeth and Southwark who live with health conditions which can make attending other events more challenging. We're a supportive community and we acknowledge the ongoing risks experienced by those at higher risk from Covid-19. We aim to prioritise the access requirements of those who have been, or are still, shielding.
The Skylark Cafe takes place in different locations around our site on the last Wednesday of each month.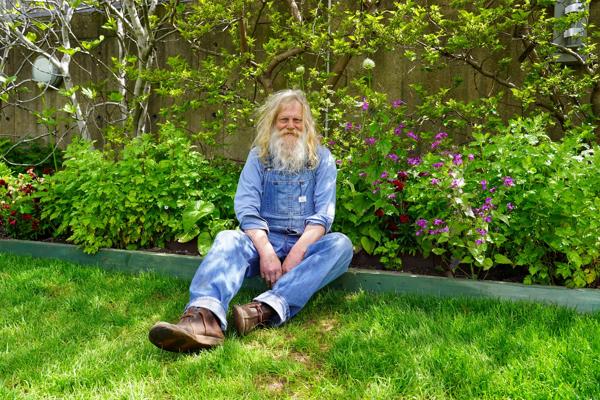 Grounded Ecotherapy
Nestled on top of the Queen Elizabeth Hall, the Roof Garden is a home to over 250 species of plants, fruit trees, vegetables, herbs and wildflowers, and a peaceful haven in the centre of one of the busiest cities in the world.
One of London's best kept secrets, the garden, originally a partnership with the Eden Project, was built and continues to be maintained by our head gardener, Paul Pulford, founder of Grounded Ecotherapy. 
Grounded Ecotherapy is an award-winning team of passionate conservationists as well as a pioneering recovery programme. Through this project, Paul supports a team of incredible volunteers, some of whom may have experienced problems with substance dependency, mental health and/or homelessness, and provides therapy through horticulture. 
We host free events and tours of the garden and are open to referrals to volunteer in the garden throughout the year.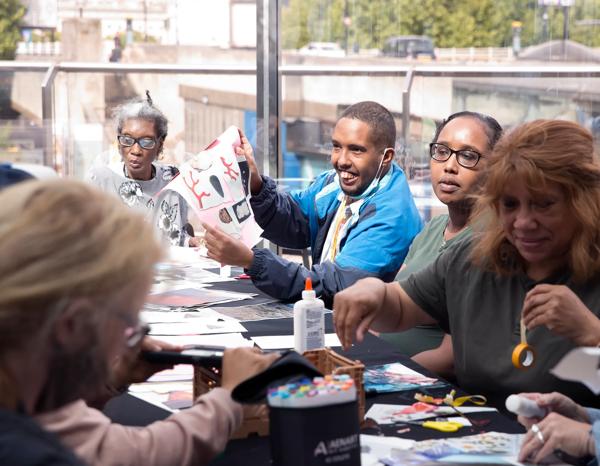 Relaxed Hours at the Hayward Gallery
Relaxed Hours sessions are a way to experience our exhibitions at the Hayward Gallery in more relaxed conditions, with additional support such as touch tours and a dedicated studio space where our visitors can play, create and reflect with artists.

We work closely with the Hayward Gallery's Visitor Experience and Curatorial teams, to make changes to ensure the gallery is even more of a welcoming and engaging environment, where you can enter and exit more freely, and exhibition capacity is significantly reduced to create a calmer space.

We may make sensory changes to lighting, audio and visual elements of the show and we have a brilliant team on hand and encourage visitors to work with us to prioritise their own needs when visiting.

Relaxed Hours are open to all, but particularly suited to visitors with access requirements and anyone who may not feel comfortable visiting during busier times.