The Black Fabulous: The Swan Opening Ceremony
free
Fri 22 Jul, 6pm
Riverside Terrace, Level 2
Accessible events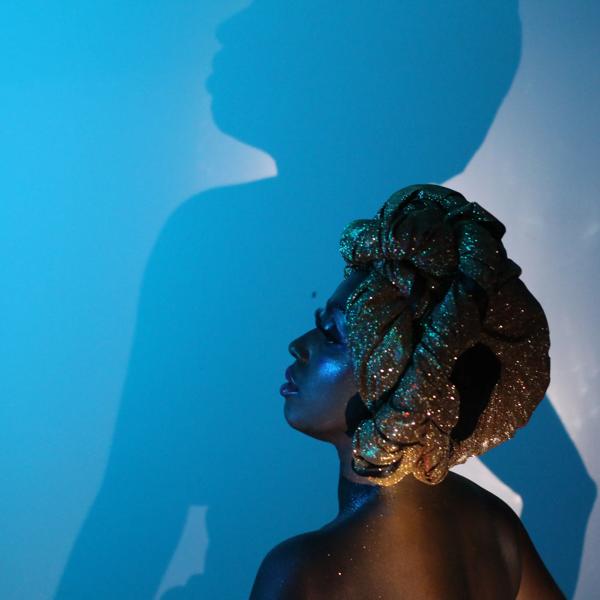 Artist Nwando Ebizie begins a celebratory weekend of Black fabulation with a line-up of DJs from the AltBlax collective.
This is the first event in a celebratory weekend of free Black fabulation on our terrace, curated by multidisciplinary artist Nwando Ebizie, as part of Summer: In the Black Fantastic.
AltBlax collective was founded on creating safe fun and joyous spaces for Black Queer, trans and gender-non-conforming people. For AltBlax, raving is a form of protest and resistance: 'We love to party just like our ancestors did and continue to, through our bodies.'
DJs Kayodeine, Sekuru, AunTeee and SPxCEPRINCEsexX are playing Afrofuturistic, Black Atlantic and space euphoric tunes to ground us In the Black Fantastic.
Streaming from Accra, Ghana, you can listen to their show AltBlax FM on Oroko radio.
Need to know
Please note that Nwando Ebizie is no longer performing live at this event.
A rest space is available on The Clore Ballroom, Level 2, Royal Festival Hall. This is a more relaxed space with mindful activities for audiences to rest and reset, and curated resources letting you delve further into the themes of Nwando Ebizie's curated weekend.
Please note that British Sign Language interpretation is no longer available at this event.
Dates & times
Fri 22 Jul, 6pm
Approximate run time: 270 mins.
Run times may vary by up to 20 minutes as they can be affected by last-minute programme changes, intervals and encores.
Price
Everyone needs the arts. We need you.
Right now, your support is more important to us than ever before. Help us to continue making the arts available to all.
Venue
Outdoor spaces
As we welcome you back, our number one priority is the health and wellbeing of our visitors and staff, so we've introduced a number of measures to help everyone stay safe. 
Check our event pages for opening dates and times.
Our address is: Southbank Centre, Belvedere Road, London SE1 8XX.
The nearest tube and train stations within 5-7 minutes walk are Waterloo (Northern, Bakerloo, Jubilee and Waterloo & City lines) and Embankment (District & Circle lines).
There are also lots of bus routes with stops 2-5 minutes from our venues. For more information on getting here by road, rail or river.
Toilets
Toilets, including accessible toilets, are open on Level 2 of the Royal Festival Hall for ticket holders and those attending Riverside Terrace events. 
Cloakroom
Situated on Level 1 of the Royal Festival Hall, our cloakroom is accessed via steps or platform lift from the Southbank Centre Square doors. It opens around 60 minutes before the start of any Royal Festival Hall show, and closes around 15 minutes after the performance ends.
The charge is £1 per item, which must be collected on the same day they are stored. Items left here are at the owner's risk and we cannot accept any responsibility for loss or damage, from any cause, to items left in the cloakroom.
Entering the hall
There may be short queues to enter the building and the auditorium. If you are not able to queue or need further assistance, our Visitor Assistants are here to help you. 
For level access to the Royal Festival Hall, please use the external lift near the Artists' Entrance on Southbank Centre Square, Belvedere Road, to Level 2, and enter via Riverside Terrace. All floors are accessible from the main foyer.
We welcome wheelchair users and guide companion dogs.
More about Access & facilities
Parking
Blue Badge holders and those with access requirements can be dropped off on the Queen Elizabeth Hall Slip Road off Belvedere Road (the road between the Royal Festival Hall and the Hayward Gallery).
There are four Blue Badge parking spaces available for visitors located on the Queen Elizabeth Hall Slip Road. Spaces are allocated on a first-come, first-served basis, and are free to use. You must display your Blue Badge as you enter the site. Vehicles that do not display a Blue Badge are refused entry.
Blue Badge parking at National Theatre
Alternative parking for Blue Badge holders visiting the Southbank Centre can be found at the National Theatre car park (330 metres). If you are visiting the Hayward Gallery, just take your badge and car park ticket to the Ticket Desk in the gallery foyer for validation before you leave.
Please note: on Sunday when the National Theatre building is closed there is no step-free access from the car park.
Alternative parking is available nearby at the APCOA Cornwall Road Car Park (490 metres), subject to charges.
Blue Badge parking at APCOA Cornwall Road
Alternative parking for Blue Badge holders visiting the Southbank Centre can also be found at the South Bank Car Park – APCOA Cornwall Road Car Park. Just take your badge and car park ticket to the parking attendant office at the entrance to the car park for validation before you leave.
A drop-off point at the Royal Festival Hall (30 metres) has been created for visitors who are unable to walk from alternative car parks.
Our Access Scheme
If you have any access requirements, please sign up to our Access Scheme for discounts, wheelchair spaces, dedicated seats and free companion tickets. You can also join our mailing list to get news about accessible events and exhibitions.
A selection of the restaurants and cafes on our site and the Southbank Centre Street Food market are now open.