Instagramming the Apocalypse
Free
Until 17 Jan
Online events
Accessible events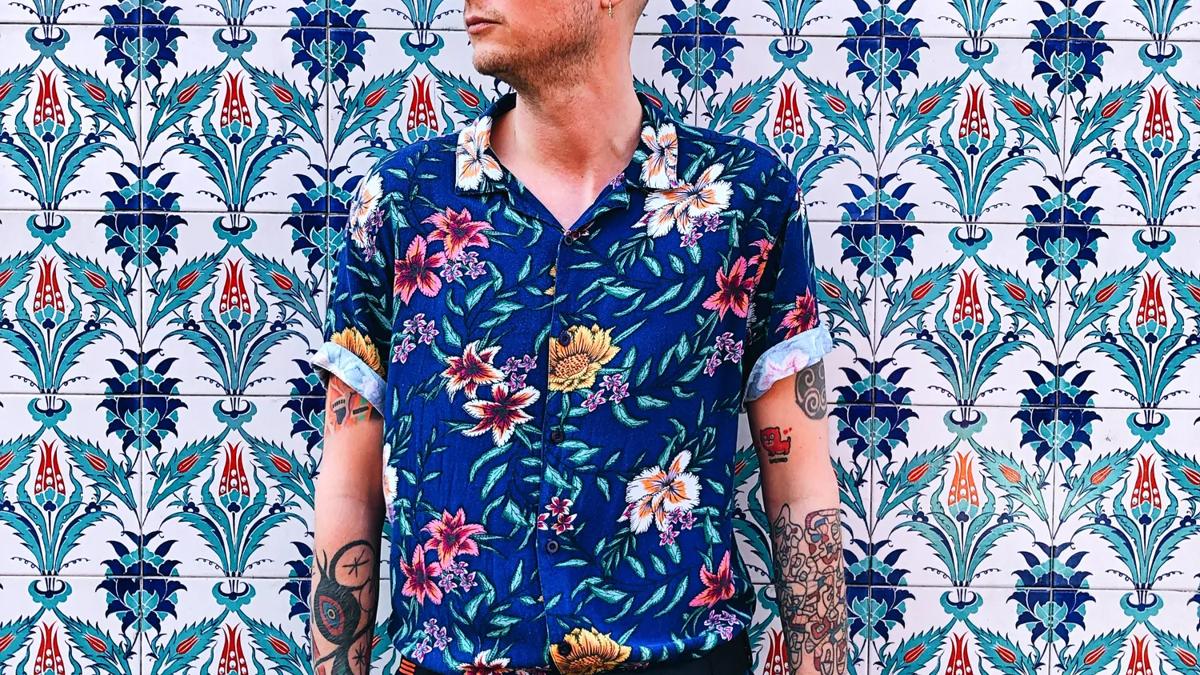 Click above to view Captioned film
In a new film, performer Byron Vincent brings the force of his wit and wisdom to shine a spotlight on the post-satire age.
Vincent has an anxiety disorder – but with dying icons, impending climate catastrophe and that bloke from Home Alone 2 in charge of the world's largest nuclear arsenal, isn't blind panic the only sane response?
It's a glib, postmodern world in which cynicism is cool, modern life is rubbish and sincerity is for suckers.
As concepts like truth, peace and hope become risible anachronisms, maybe it's time to re-evaluate our perspective.
In a post-satire age, what's so funny about peace, love and understanding? This is a premiere screening of a new film developed from the stage show Instagramming the Apocalypse.
Byron Vincent is a writer, performer, broadcaster and activist. He also has a diagnosis of PTSD and bipolar disorder.
As a spoken word artist at music and literary festivals, he was picked as one of BBC poetry season's new talent choices.
In more recent years he has turned to theatre, working as writer, director and performer for the RSC, BAC and other notable acronyms. Now he's turning to film as a chance to reach even more people than before. Vincent is a passionate social activist with lived experience of issues around poverty and mental health.
He has written and presented for BBC Radio 4 on the social problems arising out of poverty, ghettoization and mental ill-health.
Need to know
This live event includes a pre-recorded film and live Q&A and DJ set.
You can watch the pre-recorded film on this page for two days following the event.
Ticket sales close 30 minutes before the start time of the event.
Dates & times
15 – 17 Jan 2021, live event at 7.30pm, then available on demand.
Approximate run time: 100 minutes for live event, 60 minutes for video on demand.
Price
Standard entry

Free, but ticketed
Everyone needs the arts. We need you.
Right now, your support is more important to us than ever before. Help us to continue making the arts available to all.
Venue
Online events
We are streaming events with a number of different platforms.
Check the Where to watch section above to find out which platform you can use to view this specific event.
Watch online
Thank you for booking a ticket for Unlimited from the Southbank Centre. This event takes place live online via Zoom. 
When you booked your ticket, you should have received a confirmation email. This contains the link you need to join the event. We advise that you try to join the event 25 minutes before the start time, so that if you have any technical difficulties, you don't miss the beginning of the show. 
*Please note: due to a technical error, if you booked a ticket for anything other than Pitch and Mix on or before Monday 11 January, you may have automatically been sent an incorrect link. Please use the most recent joining link you've been sent. This will have come from our customer relations team on or after Tuesday 12 January. We're sorry for any confusion this may have caused. 
Please make sure that you have access to a stable WiFi network in order to watch the event. 
Zoom troubleshooting and FAQs

 
Have you downloaded the Zoom app? 
A whole host of technical errors can be avoided if you use the app. It's free, and we advise that you download it to your laptop, tablet or smartphone before the event, giving yourself plenty of time in case you meet with any technical difficulties. 
What if you already have Zoom? 
Please check that you have the most up-to-date version installed before you join the event. You can do this by clicking your profile picture, then selecting 'check for updates'. If there is a newer version, Zoom will download and install it. 
Are you having trouble downloading or using Zoom? 
You can see their guide for new users HERE
Are you having trouble joining the event? 
If you're viewing on your browser rather than in the Zoom app, this may be due to ad blocker software. Try disabling any ad blocker software you have running. You can also try opening the link using a different browser. To avoid these issues, we recommend that you use the Zoom app. 
Have you found yourself in a waiting room? 
Don't worry, your host will check you in to the event when it begins. We advise you try to join events up to 25 minutes in advance to check that everything is working properly. Before the start time, you will be kept in a waiting room. 
What time zone is the event in? 
All performance times are listed in Greenwich Mean Time (GMT). Make sure you check the performance time in your time zone ahead of the performance. 
Do you want to access captions? 
You can turn on live captions by selecting the 'closed captions' button at the bottom of the Zoom screen. 
Do you want to access BSL? 
Nearly all events have live BSL. This will be listed in the access information on the individual event page on our website. BSL users will need to pin the interpreter to their screen. 
Do you want to access Audio Description? 
A few events include the option of Audio Description. This will be listed in the access information on the individual event page on our website. Audio-described versions of performances will be shared in the chat box at the relevant moment during the live event. If you need us to email you a link instead, please email [email protected] to request this. 
Are you under 16? 
Under 16s may not attend events unless an adult is in the room throughout the event. Please make sure that your screen name appears as first name only. 
Do you need any more help? 
If you have any questions or need more help before the day of the event, please contact us on [email protected] 
If you have any problems during the event, please use the chat function to message the host or contact [email protected]. For technical support relating to Zoom please use the information given above. 
We hope you enjoy the event and we are excited to see you there!