Salman Toor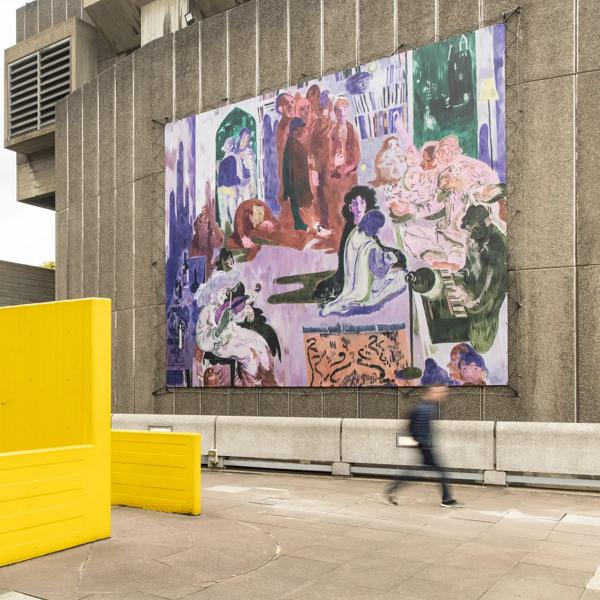 The artwork featured on our billboard celebrates being together to witness art
Look up outside the Hayward Gallery to see Salman Toor's artwork Music Room, exhibited on the billboard on the side of our Queen Elizabeth Hall.
Music Room (2021) depicts a social gathering where groups of figures dance, hang out, and seem to melt into the floor under the influence of music.
Toor's painting combines references to European art history and the legacy of colonialism to create an allegory for encounters between cultures.
Originally from Pakistan, the artist now lives in New York, and much of his work blends fiction and autobiography to express his experiences as a queer, Brown man moving through the modern city. 
He describes Music Room as an 'oasis', where his characters meet and share understandings through music.
Music Room celebrates the freedom, empathy and joy of being physically together to witness art. 
Salman Toor (b. 1983, Lahore) lives and works in New York, USA.
Location
Hayward Gallery Billboard
Queen Elizabeth Hall, Hayward Gallery side