Winter Light 2020/21
Until 28 Mar 2021
Selected artworks from 10am. Full exhibition from dusk until 11.30pm.
Across the Southbank Centre site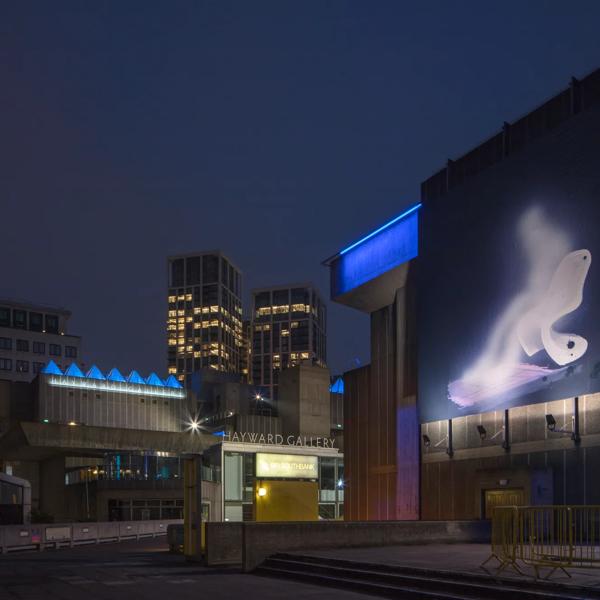 Designed for winter's darkest months, this outdoor exhibition radiates light
Winter Light brings together artworks that take inspiration from light, colour and the poetics of space.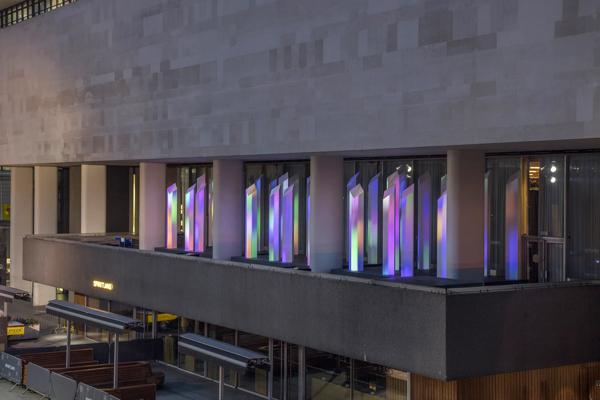 Teemu Määttänen
Lives and works in Helsinki
Noste, 2008/2020
Courtesy the artist 
For Winter Light, multimedia artist Teemu Määttänen has remade the work Noste, which loosely translates as 'lift, upthrust and buoyancy'. Noste uses projection mapping to layer pulsing, gradienting colours onto minimalist columns. This deceptively simple combination of form and colour involves precise digital programming and technical accuracy. The work effectively brings a digital space into a physical space. Working with an impressive scale and architecture, Noste is a reality that appears to be an illusion. 
NOSTE was commissioned with the generous support of the Finnish Institute in the UK and Ireland and the Embassy of Finland London.
Until 28th February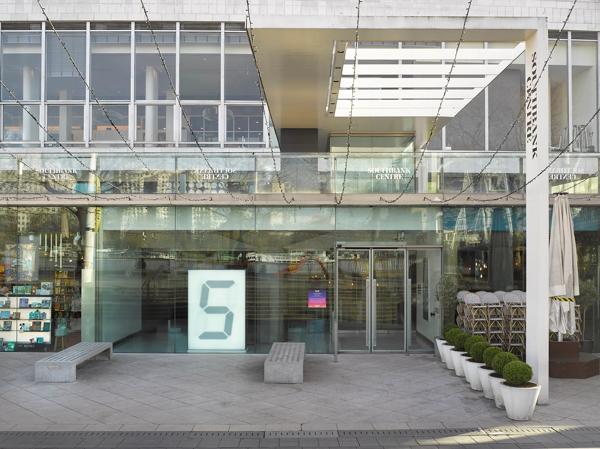 Tatsuo Miyajima
Lives and works in Ibaraki
Counter Void S-I, 2003
Neon, plastic, stainless steel IC controller
Courtesy the artist and Lisson Gallery, London, Shanghai, New York
Over the course of many decades, Tatsuo Miyajima has utilised the common seven-segment LCD display as the device through which to explore our relationship to space and time. Able to display all numbers between zero and nine, these counters are used by the artist to make us conscious of the passage of time, as well as the anticipation of the future. Counter Void S-I is a monumental lightbox that brightly broadcasts its countdown, never reaching zero, but instead cycling in perpetuity.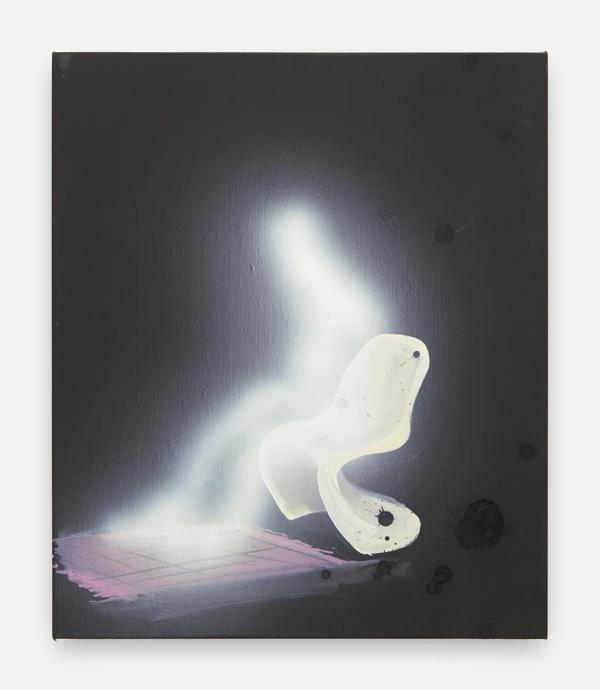 Tala Madani
Lives and works in Los Angeles
A Solo, 2019
Courtesy the artist and Pilar Corrias, London, 303 Gallery, New York, and David Kordansky Gallery, Los Angeles. 
Tala Madani's paintings often present uncanny characters in dream-like states of interaction. Like film stills, they provide clues as to a narrative scene, but also leave much to the viewer's imagination. In A Solo, a ghostly protagonist slumps in a chair, feet barely touching a rug. Perhaps depicted at a moment of pause or rest, the dematerialised figure provides the only illumination of the interior domestic scene.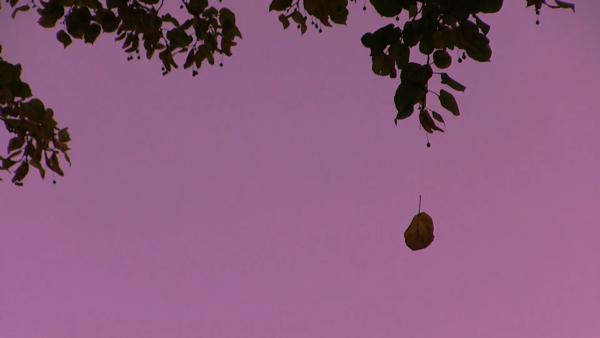 Louiza Ntourou
Lives and works in Athens
Once upon a time, a time that never was and always is, 2018
Video, 3m 25s
Courtesy the artist
Artist and experimental filmmaker Louiza Ntourou's colour-filled video is a meditation on nature and life. Like a visual haiku, it contains minimal visual elements. It features a leaf dancing in the wind against a changing chromatic background. Caught in a spider's web, the fluttering leaf hovers in limbo between the tree and the ground, while a musical soundtrack provides nostalgic overtones.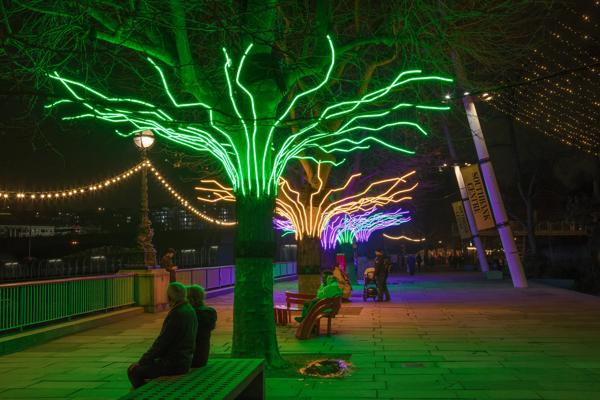 David Ogle
Lives and works in Liverpool
Loomin, 2020
Courtesy the artist
David Ogle works with light as a sculptural material. With a practice deeply rooted in drawing and mark-making, he often applies his thinking to public space and landscape. For his installation along the riverside Queen's Walk, Ogle has worked with the natural forms of the London plane trees, extending and merging them with brilliantly-coloured neon flex. Like a futuristic landscape, Loomin combines nature and modern technology to make an electric canopy that rises over the heads of pedestrians.
Until 28th February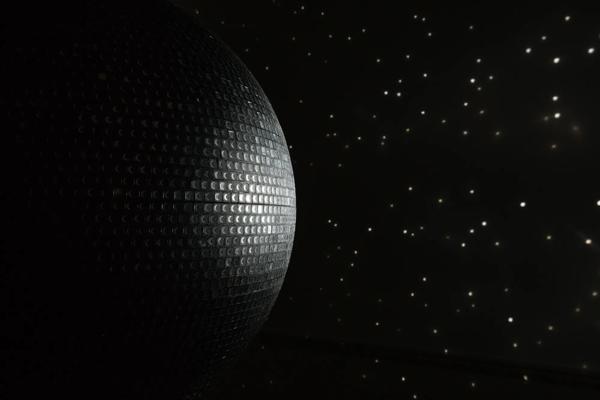 Katie Paterson
Lives and works in Fife
Totality, 2016
Mixed media
Arts Council Collection, Southbank Centre, London
Katie Paterson's artworks often reveal the beauty and poetry in the natural phenomena of our planet and beyond. For Totality she has created a large mirrorball using over 10,000 images of solar eclipses, each image printed as a single mirrored fragment. The images depict the many states of eclipse – from partial to total – while their corresponding reflections dance across the walls of the surrounding space.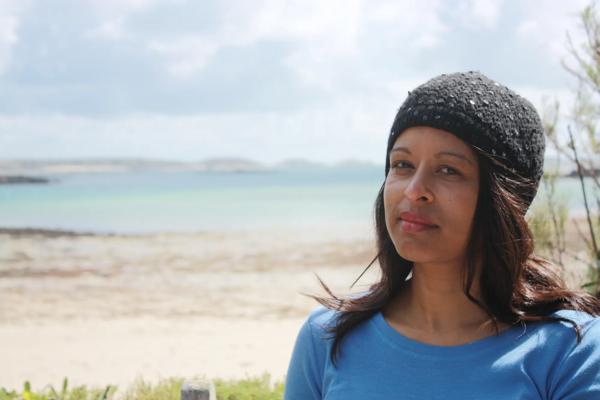 Jini Reddy
Lives and works in London
Text artwork by Mues Design.
Jini Reddy is an award-winning writer whose work is engaged with journeying, spirituality and our relationship to landscape. Six texts, composed by Reddy in response to the theme Winter Light, are displayed around the exhibition. Born in London to South African parents of Indian descent and raised in Canada (though now based in Wimbledon), Reddy began her career in publishing before segueing into journalism. She has written widely for national  print and digital media in the UK. Her latest book Wanderland (2020) was shortlisted for the Wainwright Prize. She contributed to the best-selling anthology Winter (2016)  and her first book, Wild Times, was also  published that year. She is a contributor to the forthcoming Women on Nature (2021).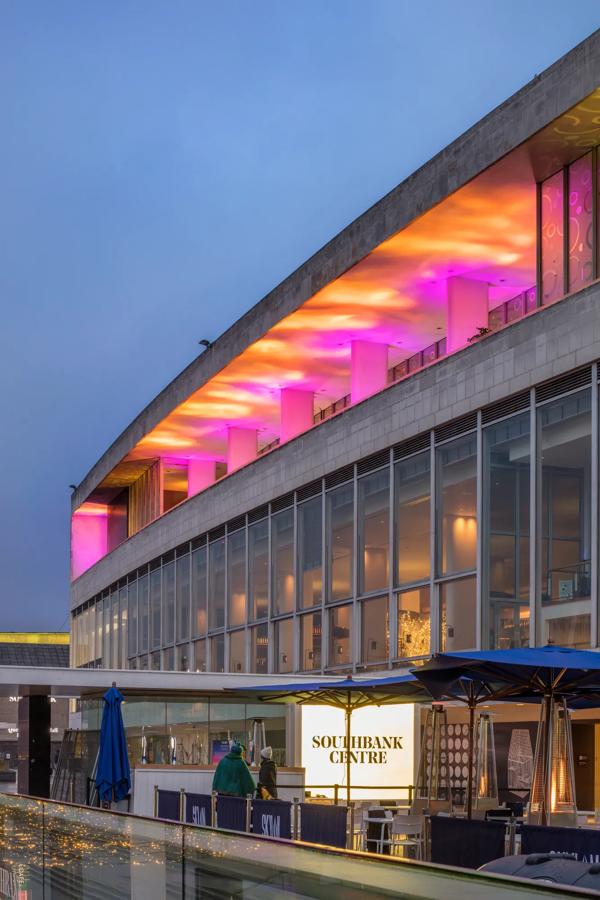 Martin Richman
Lives and works in London
Reflect, 2020
Courtesy the artist
Martin Richman has created a new site-specific commission for the Southbank Centre, installed on the Balcony Terrace on Level 5 of our iconic Royal Festival Hall. Reflect suggests the rippling of the Thames and responds to the shape, context and viewing positions of the site. It uses light, colour and movement to create a shimmering, multilayered aperture visible from both banks of the river.
Until 28th February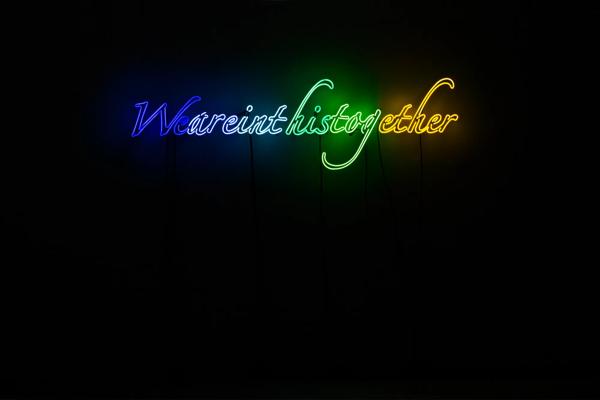 Tavares Strachan
Lives and works between New York and Nassau
We Are In This Together (Multi), 2019
Courtesy the artist and Marian Goodman Gallery
Five years ago, Tavares Strachan began a community art project in Telluride, Colorado exploring the housing, climate, food, immigration and education sectors of the local area. He used the phrase 'We are in this together' to express the commonality and shared purpose of the residents. Today, this phrase finds broader relevance in the unprecedented health, social, and racial challenges facing communities everywhere. Strachan's call for unity and togetherness asks us to reflect on the relationships between ourselves and the collective, the local and global.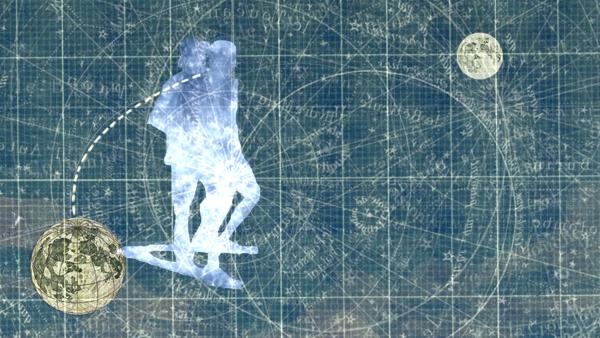 Pamela Phatsimo Sunstrum
Lives and works in Ontario
To the Moon, 2014
Single channel animation, 2m 2s
Courtesy the artist and Goodman Gallery London, Johannesburg, Cape Town
Inspired by the early sci-fi film A Trip to the Moon (1902), Pamela Phatsimo Sunstrum's animation maps out an imagined celestial journey. The imagery of To the Moon quickly transcends time and space, as the 'star-planting' figure and the journeying couple originate from found footage of West African people – a Dogon stilt-walker and irrigation water carriers, respectively. The animation is one of a few in Sunstrum's practice that looks at the intersection of cosmology, mythology, history and science.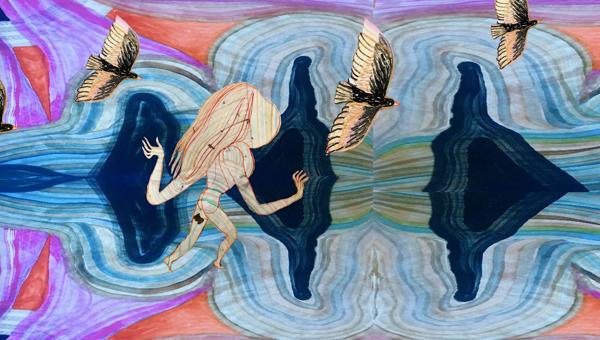 Emma Talbot
Lives and works in London
Birds, Freedom, 2020
Animation
Courtesy the artist
Emma Talbot's work Birds, Freedom presents a faceless female figure exploring a landscape made up of abstract patterns and colours. The work offers a deliberately ambiguous narrative that allows the viewer to project their own stories onto Talbot's imagined world. The simple animation style uses symmetry and movement to bring life to the artist's distinctive form of image production. Joyously handmade, and psychologically intriguing, Birds, Freedom is the perfect fairy tale for the times we live in.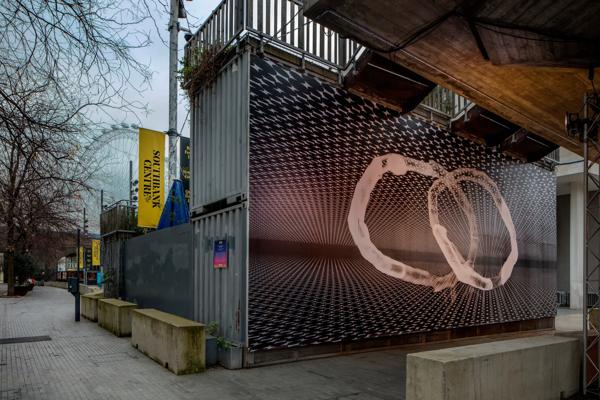 Toby Ziegler
TOTAL COLLAPSE (2nd version), 2020
Lives and works in London      
Courtesy Simon Lee Gallery
Toby Ziegler works primarily in painting, sculpture and video, in ways that often combine the digital and the hand made. TOTAL COLLAPSE (2nd Version), 2020, presents a landscape that verges on abstraction. The work has been made from a 'ghost file' or corrupted file, recently recovered from Ziegler's first ever computer after 15 years in limbo. The recovered file has been turned into a painting, which the artist then defaced with a large electric sander. The stark line of perspective in the image and the optical boldness of the patterns have been consciously selected to mirror Southbank Centre's iconic brutalist buildings. Also on display is Ziegler's illuminated sculpture Slugs on the Cabbage of Bliss, 2005, a painstaking rendition of a computer-generated landscape, painted by hand with Japanese ink on specialist Shoji paper.
Until 28th February