Dust
Sat 10 Apr, 3pm
Online events
Family & young people
£0 – £18 plus booking fee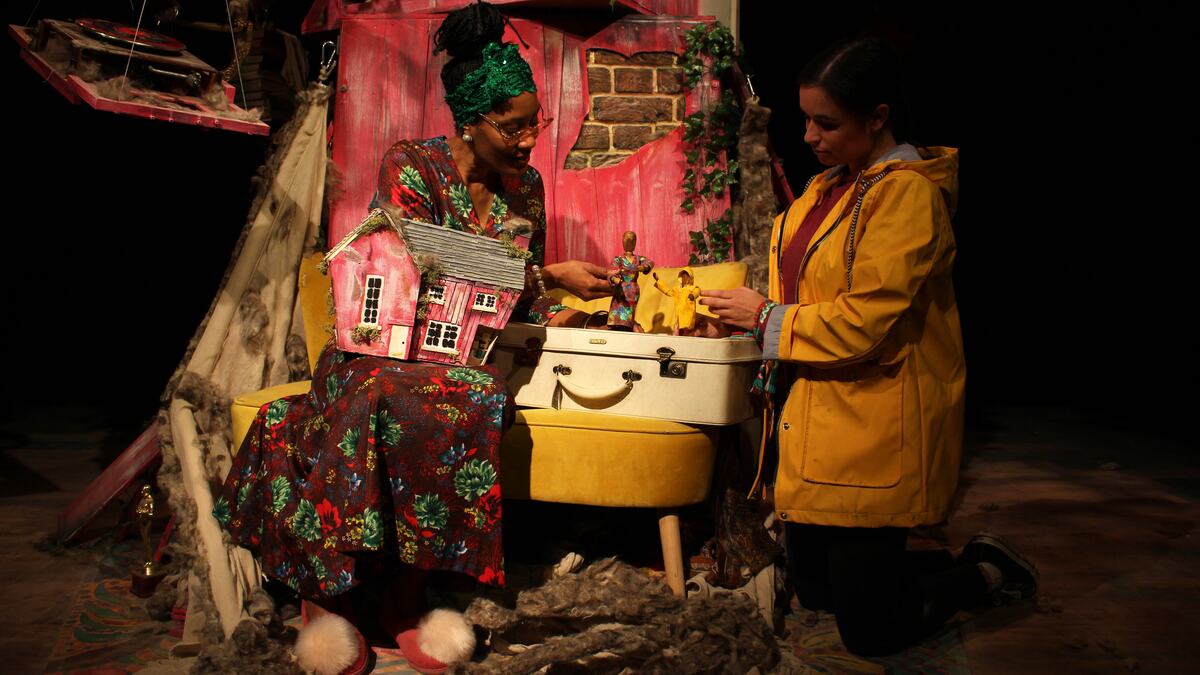 Little Titch makes a new friend in a joyous and heartfelt play for children aged four to nine, written by Laura Dockrill.
Take a front-row seat at a digital production of Dust, live-recorded at Half Moon Theatre using an enchanting mixture of puppetry and live action.
When Little Titch and her scruffy rucksack arrive at the giant, pink house, it's not what she expected.
A blanket of thick, grey dust covers everything in sight, and it's wild and overgrown.
Her new home is cold and unwelcoming – until she meets Nelly, a flamboyant and loveable hoarder.
Together, the pair discover they have more in common than they first thought and that friendship can heal hidden wounds.
Written by Laura Dockrill, author of the Darcy Burdock series and Big Bones, Dust uses exquisite poetic language to explore a story about love, loss, identity and memory.
With evocative music by Hugo White of The Maccabees, this production is a reminder of how playful the world can be.
Dust is a collaboration between young people's venue and touring company Half Moon and Manchester venue for children and families Z-arts.
A Half Moon and Z-arts co-production.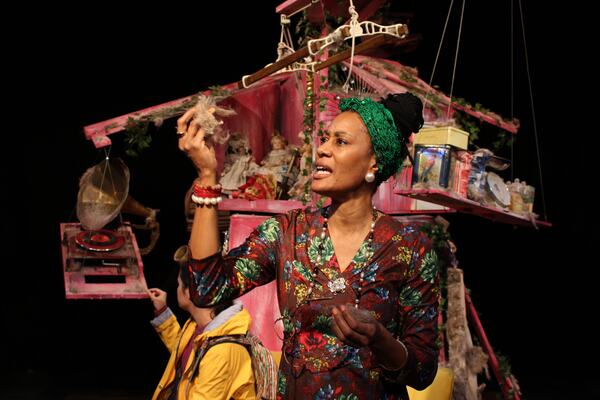 Need to know
Age recommendation/restriction
Ticket sales close one hour before the start time of the event.
Dust is available via a password-protected Vimeo link, which is sent out to bookers ahead of the first broadcast.
The performance is then available on demand for 13 days.
Bookers are given access to three free, online creative learning workshops to accompany the performance.
Dates & times
First broadcast: available from 3pm on Sat 10 Apr and for 13 days on demand
Price
£0 - £18*  *Excludes £3.50 booking fee.
This performance is pay what you can, with a recommended price of £6.
1 ticket per household
Venue
Online events
We are streaming events with a number of different platforms.
Check the Where to watch section above to find out which platform you can use to view this specific event.