Urban Birds
free
Sat 2 Jul, 1pm
Purcell Room at Queen Elizabeth Hall
Gigs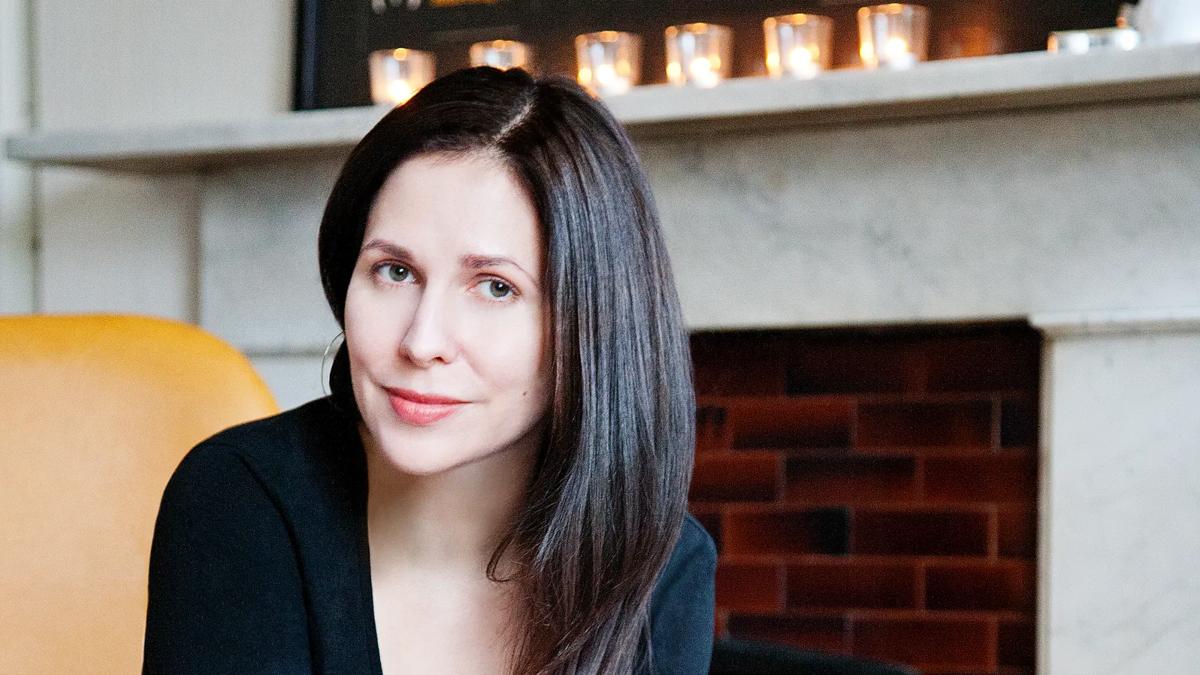 Three pianists flock together, in Arlene Sierra's new work, imitating and answering samples of birdsong.
Arlene Sierra is a composer of orchestral and chamber music whose compositional beginnings were in the electroacoustic field.
Urban Birds is a return to Sierra's electroacoustic roots, and brings together three international soloists who specialise in new music for piano plus electronics.
Urban Birds combines harmony, rhythmic drive and sounds from nature in a tapestry of environmental sound and virtuosic performance, engaging musically with our relationship with the natural world.
The piece employs recordings of birds that range in the UK, specifically Wales: the blackcap, the skylark and the cuckoo.
The recordings are part of the musical texture, with samples functioning as integral musical elements in the evolving structure of the work.
The three pianists play material that imitates and answers the birdsong, and they have specific roles as well: one soloist doubles on percussion, one plays the strings inside the piano, while another part interacts with a recorded Yamaha Disklavier piano.
Urban Birds is in three movements, performed attacca:
1. Sylviid Babblers. This movement features the extended songs of the blackcap, with answers from related species known collectively as Sylviid Babblers, as well as from the pianos and a single crotale.
2. Skylark Loops. A looped fragment of the skylark's song is transcribed, manipulated and repeated with percussive contributions from stopped piano strings and woodblock.
3. Cuculus-cornuta. Cuckoo calls dominate this movement, punctuated by the guiro, until rogue elements are introduced in the form of an extended passage for pre-programmed Disklavier and the call of a very different bird: the South American Horned Screamer.
Need to know
This event is free, but ticketed. Seating is unallocated and tickets don't guarantee entry: admission is on a first come, first served basis for those with tickets. Please arrive early to avoid disappointment.
This 15-minute piece is performed twice, with a short Q&A session with the composer between the performances.
Dates & times
Sat 2 Jul, 1pm
Approximate run time: 60 mins.
Run times may vary by up to 20 minutes as they can be affected by last-minute programme changes, intervals and encores.
Price
Standard entry

Free, but ticketed
Everyone needs the arts. We need you.
Right now, your support is more important to us than ever before. Help us to continue making the arts available to all.
Venue
Purcell Room
Our number one priority is the health and wellbeing of our visitors and staff. 
Open 90 minutes before an event until the end of the event. Closed at all other times.
Our address is: Southbank Centre, Belvedere Road, London SE1 8XX. The nearest tube and train stations within 5-7 minutes walk are Waterloo (Northern, Bakerloo, Jubilee and Waterloo & City lines) and Embankment (District & Circle lines). There are also lots of bus routes with stops 2-5 minutes from our venues. For more information on getting here by road, rail or river.
Pre-booking online is recommended. Check our website on the day for returns. There's no need to print your e-ticket – just show your phone to our Visitor Assistants on entry.
Some free events don't require a ticket. Found an event labelled FREE on our website with no way to book? Simply turn up on the day.
Find out all you need to know about tickets, including concessions, group bookings, returns and more, via the link below.
Get an overview of the seating layout of the Purcell Room by downloading our seating plan.
Toilets
An accessible toilet is located in the foyer.
A Changing Places toilet is located on Level 1 Royal Festival Hall next to the JCB Glass Lift, for the exclusive use of disabled people who need personal assistance to use the toilet.
The facility includes a height-adjustable bench, tracking hoist system, a centrally-placed toilet, a height-adjustable basin and a shower. The key for this room is available from the Welcome Hub on Level 2, Royal Festival Hall. The facility is open daily 10am – 11pm.
Cloakroom
The Queen Elizabeth Hall and Purcell Room cloakroom is closed. You won't be able to bring any bags over 40 x 25 x 25cm into the venues, so please leave large bags at home.
We're cash-free
Please note that we're unable to accept cash payments across our site. 
Purcell Room is located in Queen Elizabeth Hall. For step-free access please use Royal Festival Hall JCB glass lift to Level 2 and enter via Riverside Terrace.
Talk to a member of staff at the auditorium entrance if you have a disability that means you can't queue, or you need extra time to take your seat. They can arrange priority entry for you as soon as the doors open.