Olivia Laing: Everybody
Until 7 May
Online events
Literature & poetry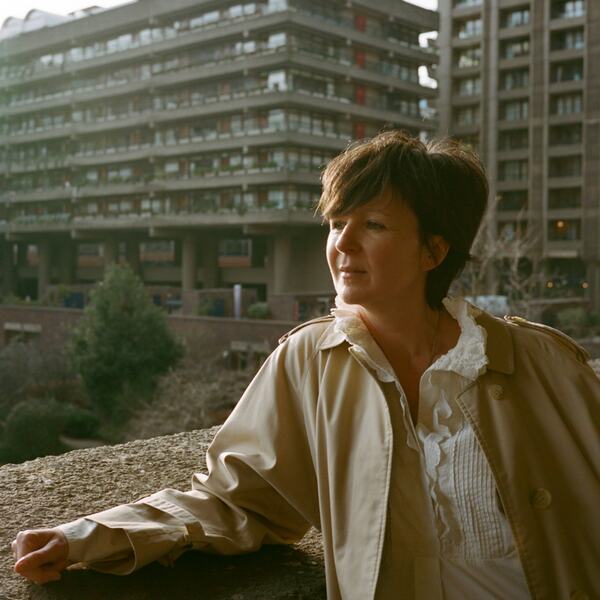 'A free-wheeling and joyful exploration . . . What her earlier work did for loneliness, this book does for liberation.' 
In an exclusive broadcast event, the author discusses her new work of non-fiction, Everybody – a book about liberation and the body.

The body is a source of pleasure and of pain, at once hopelessly vulnerable and radiant with power.
At a moment in which basic rights are increasingly under threat, Olivia Laing draws on her own experience of protest and alternative medicine to investigate the body and its discontents.
Laing uses the life of the renegade psychoanalyst Wilhelm Reich to chart the long struggle for bodily freedom, and grapples with the legacy of some of the most compelling figures of the past century, including Nina Simone, Susan Sontag and Malcolm X.
Even in an era as technologised as our own, the body remains powerful.
In this event, Laing reflects on and celebrates the ways ordinary human bodies can resist oppression and reshape the world.
She is in conversation with Octavia Bright, a writer and academic, and co-host of the literary podcast and NTS Radio show Literary Friction.
Olivia Laing is the author of three acclaimed works of non-fiction: To the River, The Trip to Echo Spring and The Lonely City, which has sold over 100,000 copies worldwide.
Her first novel, Crudo, was a Sunday Times top ten bestseller and won the 2019 James Tait Memorial Prize.
Laing writes on art and culture for publications including The Guardian, New York Times and frieze, and in 2020 published collected writing on art, Funny Weather: Art in an Emergency.
This event is presented in partnership with Waterstones and pre-recorded exclusively for the Southbank Centre.
'A brave writer whose books open up fundamental questions about life and art' 
Need to know
Age recommendation/restriction
Copies of Everybody are available for £20. The books are sent out by Waterstones via post (postage is included in the price). All copies are signed by the author.
This event is streamed. Streaming is provided by TicketCo on behalf of the Southbank Centre.
Please ensure that you have access to a stable WiFi network in order to watch the event. More information on how to access the stream is available when you click through to the TicketCo website to purchase your ticket.

Where to watch
How to watch the stream on your preferred device
After your payment transaction is approved, TicketCo will send you a ticket or purchase confirmation within one hour. Check the email address and/or phone number that you registered with to collect your ticket. 
Watch in a browser on a phone, tablet or computer
TicketCo TV can be streamed using all the main web browsers. Open your email confirmation and click the TicketCo TV icon. This will open a new tab where the event will start. If you have a Google Chromecast connected to your TV, this can also be used to stream the event (so long as it's second generation or newer).
 
Watch on Apple TV or Android TV
If you have an Apple TV or Android TV we recommend downloading the free TicketCo TV app for the best streaming experience.
To use the app, you need tvOS 13.0+ on Apple TV, or Android TV version 7.0+. Download the TicketCo TV app from the app store on your Apple TV. Find it in the Google Play Store on your Android TV.
Once the app is open, type in the five-letter reference code from your ticket. You can find the code in the ticket ID field. After confirming your reference code you'll be redirected to the event.
 
Watch on Amazon Fire TV
Find the TicketCo TV app on Amazon Fire TV Download.
Open the app and add the five-letter reference code from your ticket. You can find the code in the ticket ID field. After confirming your reference code you'll be redirected to the event.
Dates & times
First broadcast: available from 7.30pm on Fri 30 Apr and for seven days on demand.
Price
Buy seven days' video access: £7.50
Venue
Online events
We are streaming events with a number of different platforms.
Check the Where to watch section above to find out which platform you can use to view this specific event.