BODIES
Thu 8 Sep, 3pm 5pm & 7pm
Leytonstone Leisure Centre
Performance & dance
£15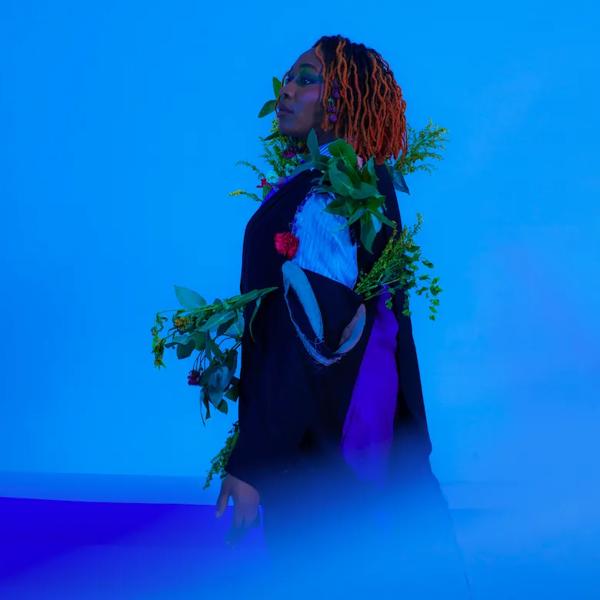 Created by Ray Young, BODIES is a sound and performance installation taking place in Leytonstone Leisure Centre's swimming pool.
It invites you into the pool for an active, sensory experience of water, discovery and rest.
Commissioned by Unlimited, this immersive water, light and soundscape environment investigates the embodied experiences of our relationships with water.
A sister piece to the at-home performance experience THIRST TRAP, BODIES continues Young's investigation into water as a key character in our collective conversations on climate justice.
'They said with wonder and admiration, you are still alive, like hydrogen, like oxygen.'
Dionne Brand, The Blue Clerk
BODIES has been created in collaboration with Gail Babb, Nandi Bhebe, Season Butler, Naomi Kuyck-Cohen, Nao Nagai and Nicole Raymond aka NikNak.
Need to know
What to expect
You are an active audience member in the swimming pool itself and spend approximately 50 minutes in the water.
Please bring a swimming costume, a towel, a pair of poolside safe sandals, and goggles if you have them.
BODIES guides you through chapters of movement and discovery. But you may also decide your own interaction with the piece.
If at any point you want to have your own swim, get out of the pool or take a poolside break, that is welcome.
Fully qualified lifeguards are at hand at all points of the experience. Floating aids are available.
You will be asked to indicate your level of comfort in the water before the event. This determines at what depth you are initially positioned in the pool.
This work explores mature themes of water, climate and social justice.
Dates & times
Approximate run time: 50 mins.
Run times may vary by up to 20 minutes as they can be affected by last-minute programme changes, intervals and encores.
Price
Standard entry

£15*

Concessions

25%**

* Excludes £3.50 booking fee.
** Limited availability. Read about concessions.
Tickets can only be sold through the Southbank Centre and our authorised agents, and can't be resold. You can return your tickets to the Southbank Centre for a credit voucher up to 48 hours before the event. Tickets resold on any third-party platforms will become invalid.
Get presale tickets
Members get the first chance to book our entire programme of events, including go-down-in-history gigs, concerts with world-class orchestras, and talks from cultural icons and political giants.