Roll Up to the Bumper
free
Sat 11 Jun, 2pm
Riverside Terrace, Level 2
Performance & dance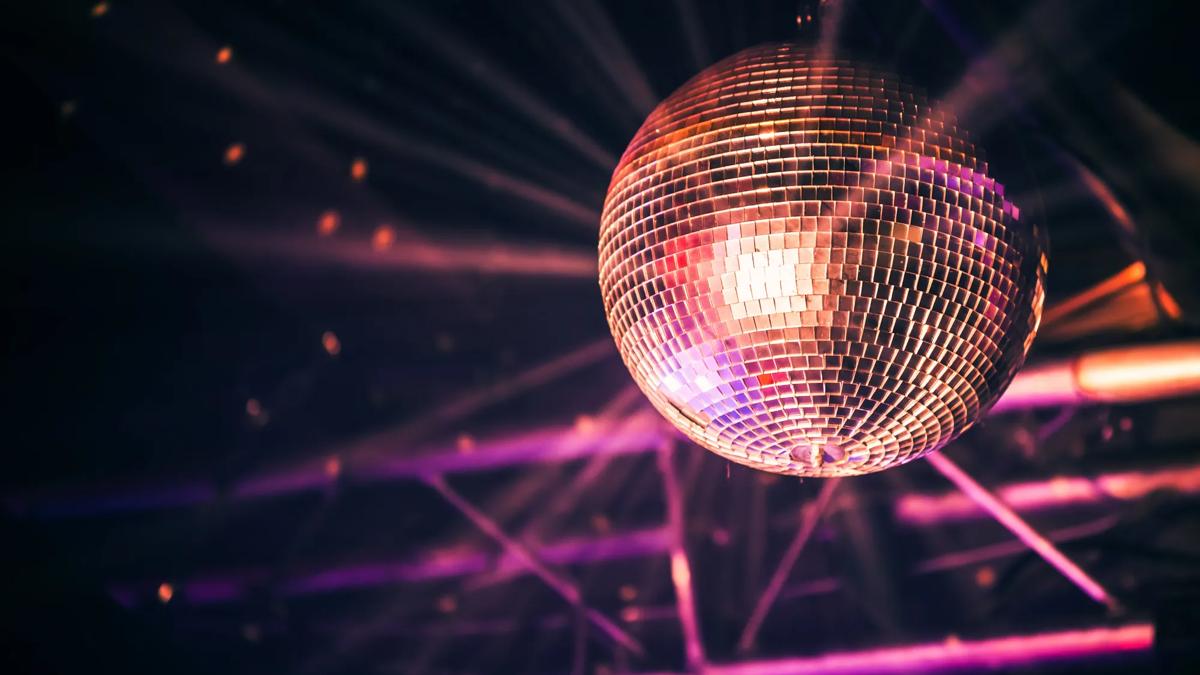 What better way to celebrate the disco diva Grace Jones than with free skating workshops and DJs from London's thriving skating community?
The image of Grace Jones at Compo Beach wearing roller skates has become a constant reference in London's new love affair with life on wheels, and we've got a fitting line-up to celebrate the capital's thriving community, and Jones herself.
Brush up on your skating skills and learn routines with workshops throughout the day led by some of London's finest skaters, including Kadija Kamara, Nadia aka Sourgrapism, Stormskater and Johnny Montero, backed by Kengo, Frankie J and Petite DJ on the decks.
Schedule
2pm – 3pm: Kengo DJ set
2.30pm – 4pm: Kadija & Nadia: Jam Skating Workshop (level: beginners) with DJ set by Kengo
4pm – 5.30pm: Stormskater & Johnny Montero: Jam Skating Workshop (level: intermediate) with DJ set by Frankie J (The Red Dread House Head)
5.30pm – 7pm: Kadija & Nadia: Jam Skating Workshop (level: intermediate/advanced) with DJ set by Frankie J (The Red Dread House Head)
7pm – 10pm: Petite DJ
Artist bios
London based singer/songwriter Kadija Kamara embarked on her roller skating journey in summer 2020. Having rapidly progressed her skills with support from members of her skate community, Kamara combines her two worlds of music and skating together.
Nadia O'Garro, aka Sourgrapism, is a roller skater with over 12 years of experience. She is a member of a skate collective called The NC (The Next Chapter) and has taught roller skating within and across the UK and Europe. She believes in taking the art of skating to its fullest potential, by creating, inspiring and sharing both her knowledge and journey.
Originally from Bristol, Frankie J is a rare individual who matches his raw natural dance talent with hard work and discipline and has developed into one of the best house dancers in Europe.
Kengo Oshima is a DJ, producer and sound engineer based in London. Born in Japan, his sets blend an international repertoire of eclectic sounds across house and world music.
South Londoner Tendai goes by the name of Petite DJ, playing amapiano and deep, soulful Afro and South African house music. She also leads DJ workshops and training sessions to help others get discovered by their ideal audiences, delivering talks and workshops for London Southbank University, Workspace, Impact Hub, Camberwell Arts, Brixton Bid and Peckham Levels.
Need to know
Age recommendation
Roller skating is for ages 10+ only. Skaters aged under 14 must be accompanied by an adult.
All skaters must bring and wear their own skates with jam plugs attached, as well as appropriate safety gear, including a helmet, kneepads and wristguards.
The workshops range from beginner to intermediate/advanced, so please check that you're attending one of a suitable level.
Each workshop lasts for one hour, and there's an additional 30-minute open skating session for everyone taking part in a workshop.
Admission is on a first come, first served basis. If the event reaches capacity, we will operate a one in, one out system.
Dates & times
Sat 11 Jun, 2pm
Approximate run time: 480 mins.
Run times may vary by up to 20 minutes as they can be affected by last-minute programme changes, intervals and encores.
Price
Everyone needs the arts. We need you.
Right now, your support is more important to us than ever before. Help us to continue making the arts available to all.
Venue
Outdoor spaces
As we welcome you back, our number one priority is the health and wellbeing of our visitors and staff, so we've introduced a number of measures to help everyone stay safe. 
Check our event pages for opening dates and times.
Our address is: Southbank Centre, Belvedere Road, London SE1 8XX.
The nearest tube and train stations within 5-7 minutes walk are Waterloo (Northern, Bakerloo, Jubilee and Waterloo & City lines) and Embankment (District & Circle lines).
There are also lots of bus routes with stops 2-5 minutes from our venues. For more information on getting here by road, rail or river.
Toilets
Toilets, including accessible toilets, are open on Level 2 of the Royal Festival Hall for ticket holders and those attending Riverside Terrace events. 
Cloakroom
Situated on Level 1 of the Royal Festival Hall, our cloakroom is accessed via steps or platform lift from the Southbank Centre Square doors. It opens around 60 minutes before the start of any Royal Festival Hall show, and closes around 15 minutes after the performance ends.
The charge is £1 per item, which must be collected on the same day they are stored. Items left here are at the owner's risk and we cannot accept any responsibility for loss or damage, from any cause, to items left in the cloakroom.
Entering the hall
There may be short queues to enter the building and the auditorium. If you are not able to queue or need further assistance, our Visitor Assistants are here to help you. 
For level access to the Royal Festival Hall, please use the external lift near the Artists' Entrance on Southbank Centre Square, Belvedere Road, to Level 2, and enter via Riverside Terrace. All floors are accessible from the main foyer.
We welcome wheelchair users and guide companion dogs.
More about Access & facilities
Parking
Blue Badge holders and those with access requirements can be dropped off on the Queen Elizabeth Hall Slip Road off Belvedere Road (the road between the Royal Festival Hall and the Hayward Gallery).
There are four Blue Badge parking spaces available for visitors located on the Queen Elizabeth Hall Slip Road. Spaces are allocated on a first-come, first-served basis, and are free to use. You must display your Blue Badge as you enter the site. Vehicles that do not display a Blue Badge are refused entry.
Blue Badge parking at National Theatre
Alternative parking for Blue Badge holders visiting the Southbank Centre can be found at the National Theatre car park (330 metres). If you are visiting the Hayward Gallery, just take your badge and car park ticket to the Ticket Desk in the gallery foyer for validation before you leave.
Please note: on Sunday when the National Theatre building is closed there is no step-free access from the car park.
Alternative parking is available nearby at the APCOA Cornwall Road Car Park (490 metres), subject to charges.
Blue Badge parking at APCOA Cornwall Road
Alternative parking for Blue Badge holders visiting the Southbank Centre can also be found at the South Bank Car Park – APCOA Cornwall Road Car Park. Just take your badge and car park ticket to the parking attendant office at the entrance to the car park for validation before you leave.
A drop-off point at the Royal Festival Hall (30 metres) has been created for visitors who are unable to walk from alternative car parks.
Our Access Scheme
If you have any access requirements, please sign up to our Access Scheme for discounts, wheelchair spaces, dedicated seats and free companion tickets. You can also join our mailing list to get news about accessible events and exhibitions.
A selection of the restaurants and cafes on our site and the Southbank Centre Street Food market are now open.