New Poets Collective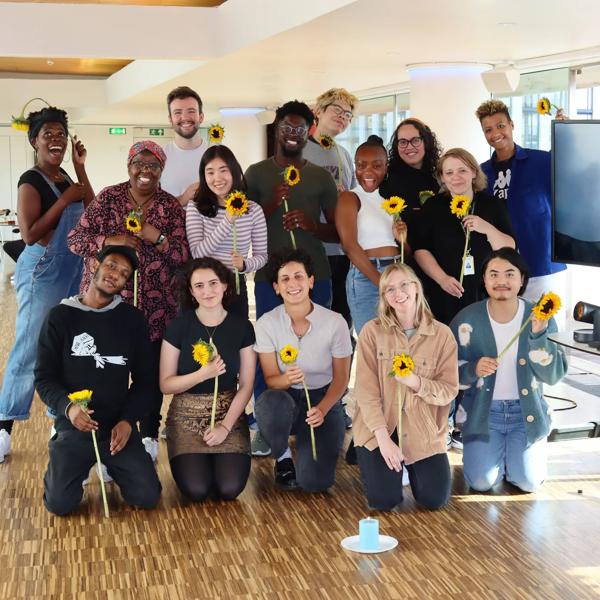 Supporting emerging poets from diverse backgrounds
With support from the TS Eliot Foundation, our New Poets Collective recruits a new cohort of poets every year, helping them to hone their voice.
With the generous support of the TS Eliot Foundation, we are very proud to introduce the Southbank Centre New Poets Collective 2022/23.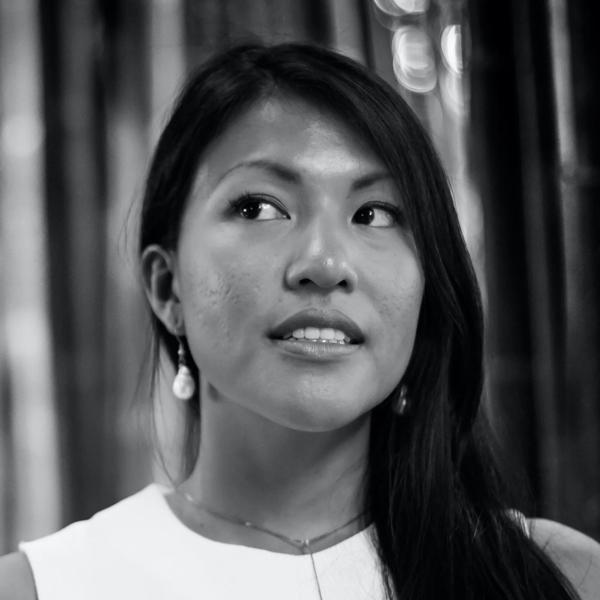 April Yee
April Yee's poetry, fiction and nonfiction have won or been listed for The Best American Essays, Ivan Juritz Prize, Fitzcarraldo Editions Essay Prize, Manchester Poetry Prize, and Deborah Rogers Foundation Writers Award. A Harvard alumna and former journalist, she reported in more than a dozen countries before moving to London, where she has served as a Refugee Journalism Project mentor and The Georgia Review's editor-in-residence. Her work has been supported by the National Book Critics Circle, Ledbury Poetry Critics, the Southbank Centre, and the University of East Anglia, where she is a Malcolm Bradbury Memorial Scholar.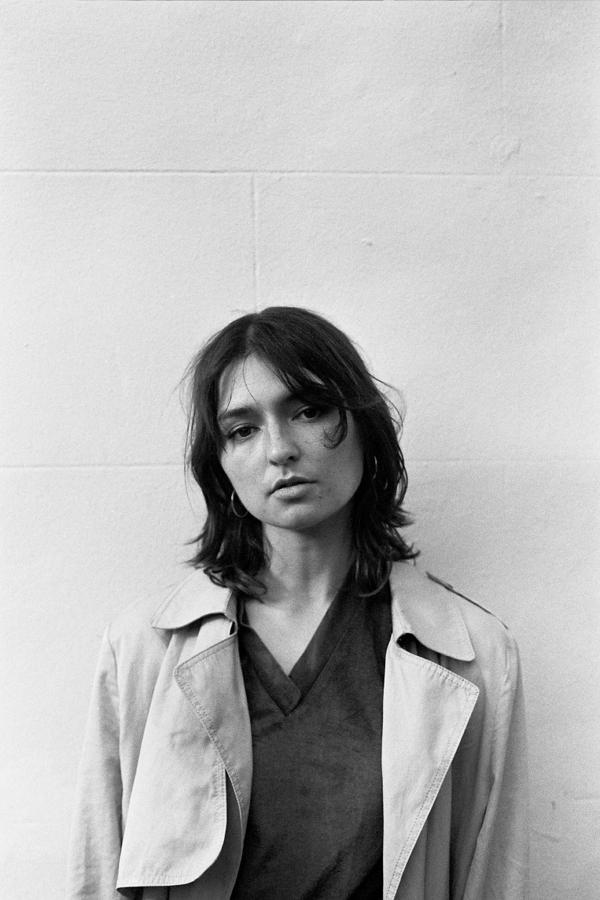 Hazel Davis 
Hazel Davis is a multidisciplinary artist and writer interested in the relationship between the arts and revolutionary social movements. Starting out in the aural worlds of hip-hop and spoken word, they turned their attention to the page in 2021. They wrote and performed spoken word on Historic England's Carrying Us, which was programmed at London Short Film Festival in 2022. 
They have previously run a series of open mics for political poetry out of the Freedom Bookshop building, as well as a radio show on Platform B Radio, Poets' Corner, showcasing the meeting points of poetry and music. They were a Lighthouse Young Creative in 2019, an Artists Open Houses feature in 2022, and have published arts and culture writing in Off Licence Magazine and The Fight Continues magazine. They're currently interested in working with jazz musicians to create music with their spoken word.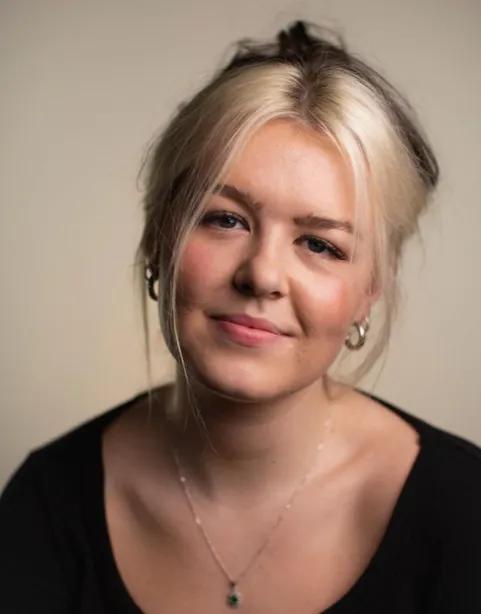 Izzy Radford
Izzy Radford is a poet, screenwriter and performer. Her television pilots have placed in competitions hosted by BAFTA Rocliffe, Hat Trick Productions and BBC Writersroom. Radford is currently developing her debut hour for the stage with Farnham Maltings.
Her first professional writing, directing and acting credit was for BBC Arts at 18 with her piece The Making of an Education, and she continues to work in the audio space with Broken Silence Theatre. Her play The woman who sent the nurses away premiered at the Brighton Fringe 2022 and won the FUSE International Digital Award. She has trained at The National Youth Theatre and Soho Theatre, and works in TV development.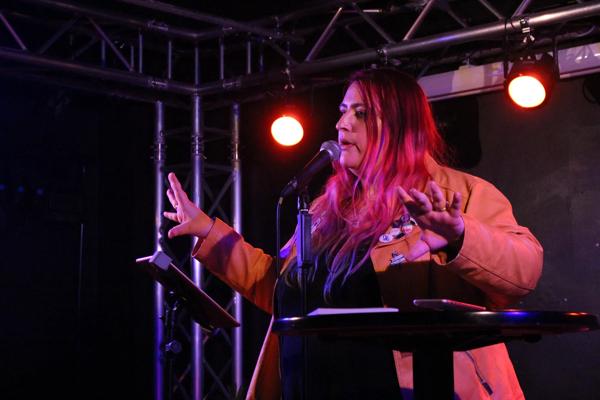 Kathryn O'Driscoll
Kathryn O'Driscoll is a spoken-word poet, writer and activist from Bath, England. She is a UK Slam Champion and a World Slam Finalist (2021). She talks openly about disabilities, mental health, LGBTQIA+ issues and joys, and gender politics in her wide range of poems. 
She was longlisted for the Out-Spoken Prize for Performance Poetry, and the Saboteur Award for Best Spoken Word Artist in 2022. In 2021 she was one of the featured poets on the (BAFTA-winning) Sky Arts spoken-word TV show Life & Rhymes. She has been involved in many teams running poetry initiatives, such as Raise the Bar, Inkbomb, CandleLit, and was a member of the PBH's Free Fringe Spoken Word Artistic Director team in 2021. Her debut collection Cliff Notes was released by Verve Poetry Press in February 2022.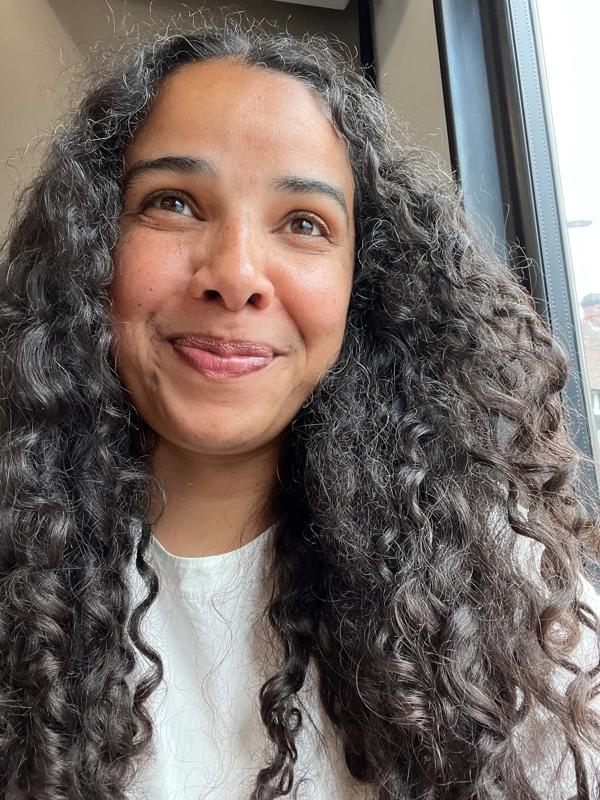 Leah Wilkins
Leah Wilkins lives in Nottingham and has recently completed a MA in Creative Writing at the University of East Anglia. She has previously worked as a bookseller and for a literary magazine.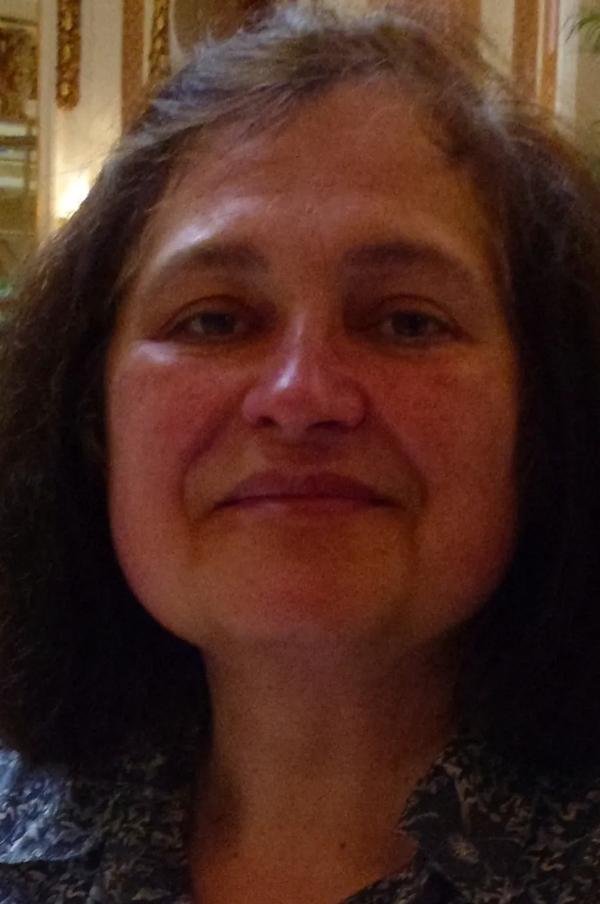 Mariana Gardner
Mariana Gardner is an Anglo-Romanian author of several books of bilingual verse and prose focused on the human condition and diversity, on love altered by time, on impressions of exile and alienation. She is an essayist and a literary translator. Her poems and short stories are included in anthologies, collections and online in the USA, UK, Germany, Romania, France and Italy. Her writing has been translated into eight languages. She was one of a community group of script co-writers at A Carnival of Errors Project in partnership with Before I Go Theatre, Theatre Royal Norwich and Royal Shakespeare Company.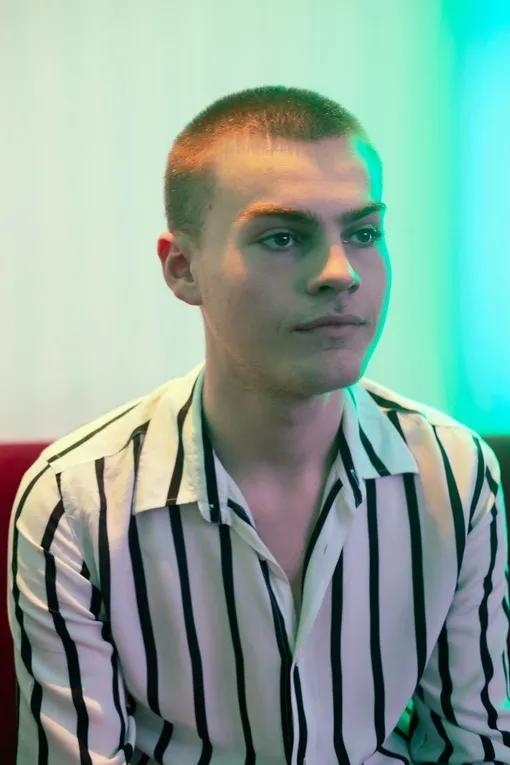 Oakley Flanagan
Oakley Flanagan is a writer and poet from the West Midlands, by way of Ireland. As a playwright: This Queer House (VAULT Festival, dir. Masha Kevinovna, produced by OPIA Collective). Their poetry appears in bath magg, Poetry London, Poetry Review, The North, Under the Radar and Wasafiri, as well as anthologised work for 3 of Cups Press, Hachette UK and Trapeze. Flanagan is an alum of Roundhouse Poetry Collective and The London Library Emerging Writers Programme. They are a winner of the Ruth Weiss Emerging Poet Award 2022. Flanagan's single-poem pamphlet, G&T, is forthcoming with Out-Spoken Press.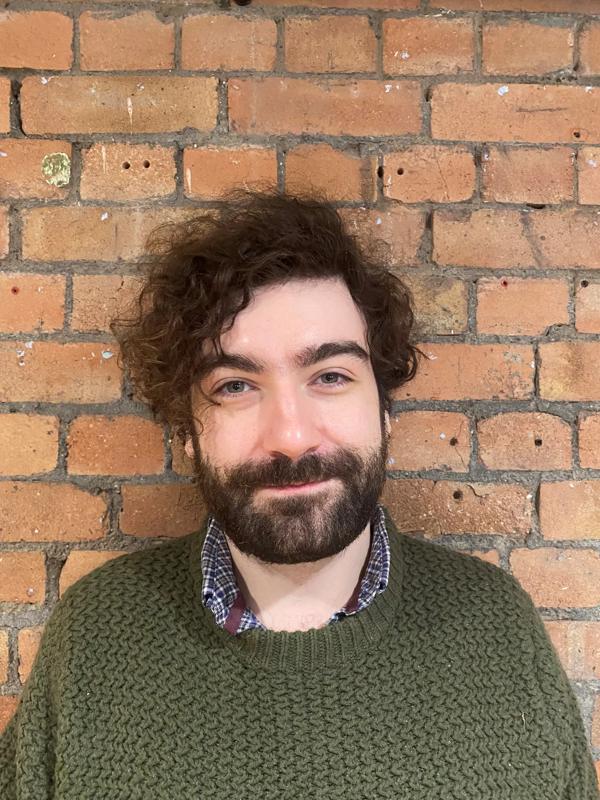 Oliver Fox 
Oliver Fox is a writer and arts administrator from London. He previously ran The Poetry Society's National Poetry Competition and the Ted Hughes Award for New Work in Poetry, and produced podcasts, including a series on the UK and USA spoken-word scenes. He was a prizewinner in the 2018 Verve Poetry Competition, and his work has been featured in PERVERSE, Ambit, Strāva, and Broken Sleep Books' Hit Points anthology. In 2019 he was commissioned as part of Eleanor Penny's podcast series Bedtime Stories for the End of the World. His debut pamphlet, Haptics (Broken Sleep Books, 2023), explores the ways technology shapes and captures the most vulnerable moments of our lives.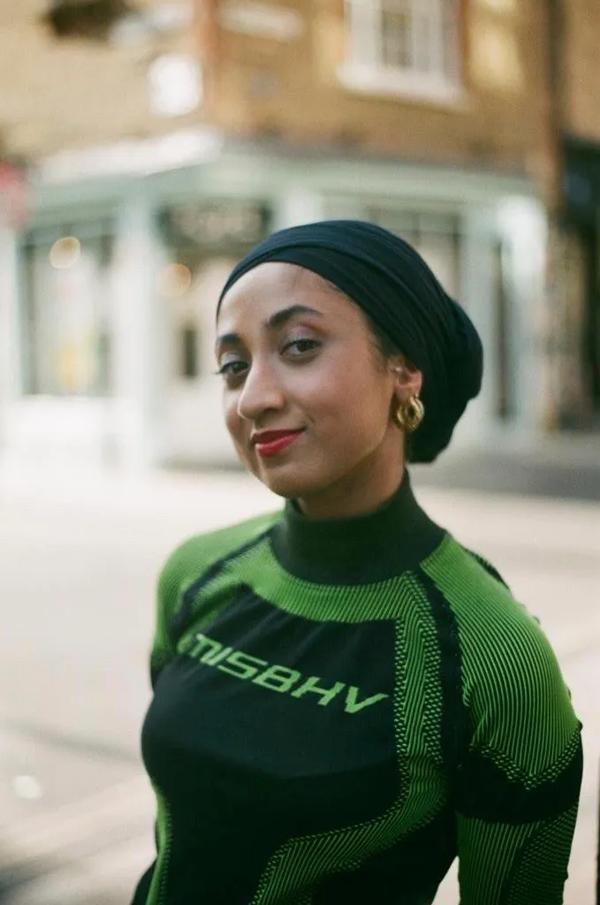 Oshanti Ahmed
Oshanti Ahmed is a Bengali poet by way of south London. She is a current member of the Southbank Centre New Poets Collective 2022/23 and an alumna of the Barbican Collective 2021/22, Roundhouse Poetry Collective 2018/19 and the Writing Room 2018/19. Her work has been featured on the FADER and BBC Radio 4 and she has performed both nationally and internationally, including at Brave New Voices, Brainchild Festival, Latitude and the Hay Festival.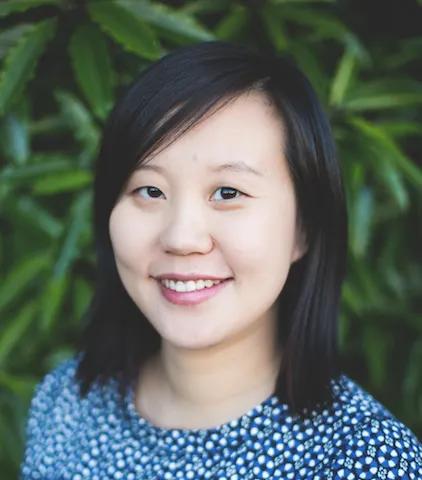 Rona Luo
Rona Luo is a queer, neurodivergent poet and acupuncturist based in London. A Kundiman fellow and member of Southbank Centre's New Poets Collective, she was born in Guangzhou, China, and grew up in New York City. She is interested in the intersection of decolonial healing, somatics and writing as an embodied practice. Her poetry is forthcoming in ANMLY and she is at work on her first manuscript.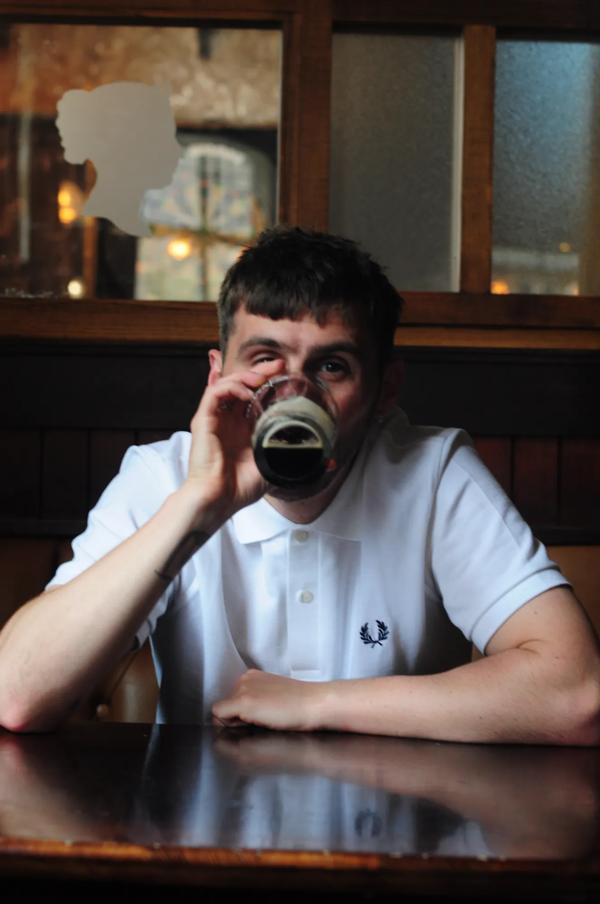 Rory Aaron
Born in Derby but based in Manchester, Rory Aaron moves between the worlds of poetry, music and theatre. An experienced creative facilitator, educator and youth worker, Aaron was a part of the BBC New Creatives scheme in 2020, and has showcased his work with organisations such as MIF, Young Identity and Apples and Snakes. Aaron has published his first collection with Bearded Badger press, and has a second coming out with Verve Press in April 2023. His first two-person play, This Town, is showcased at Contact & Derby Theatre in March 2023.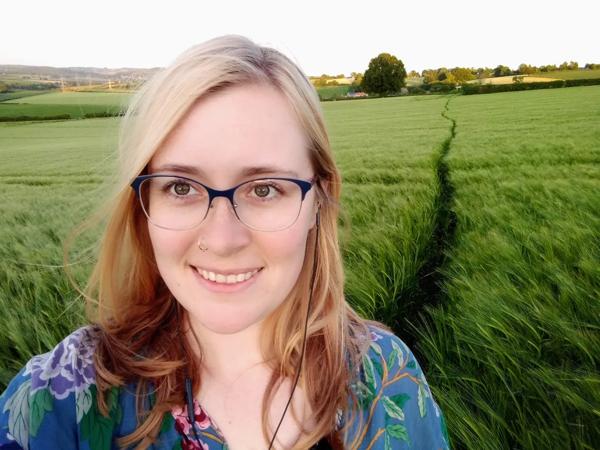 Rowan Lyster
Rowan Lyster is a poet and physiotherapist-in-training from Herefordshire, based in Bristol. Her poems have recently appeared or are coming soon in publications including Anthropocene, bath magg, Magma, PERVERSE, Poetry Wales, Tentacular, The Interpreter's House, The London Magazine, The Rialto, The Scores and Under the Radar. She has also been published in Footprints: an anthology of new ecopoetry from Broken Sleep Books, and her Legitimate Snack, 9 Lives of Jeff Bezos, was published in 2022 by Broken Sleep Books.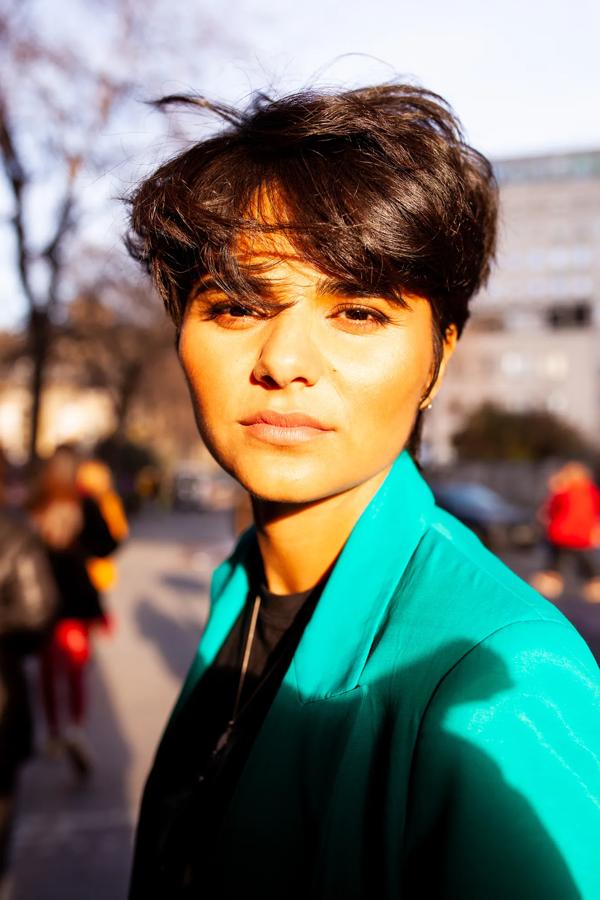 Sanah Ahsan
Dr Sanah Ahsan is a poet, liberation psychologist, educator and presenter. They won the Out-Spoken Poetry Performance Prize (2019), and have been shortlisted for the Queen Mary Wasafiri New Writing Prize (2022); White Review Poetry Prize (2022); Bridport Poetry Prize (2021); Frontier Poetry Prize (2021); and longlisted for the National Poetry Competition (2021). Their poetry has been published in The London Magazine, Poetry Wales, Wasafiri, The White Review, Ink Sweat & Tears, 14 Poems, and Stillpoint, and featured on Channel 4 and BBC 4. Ahsan is part of the BBC Words First alumni and the Southbank Centre's New Poets Collective 2022/23.
Outside of poetry, Ahsan's therapeutic work is centred on compassion, troubling our colonial understandings of 'mental health' and embracing each other's madness. Their published research is on the deconstruction of whiteness within UK clinical psychology, and their non-fiction writing has appeared in the likes of the Guardian. Ahsan is currently working on a non-fiction book about liberation psychology and embracing madness. Their debut poetry collection is forthcoming with Bloomsbury in 2024/25.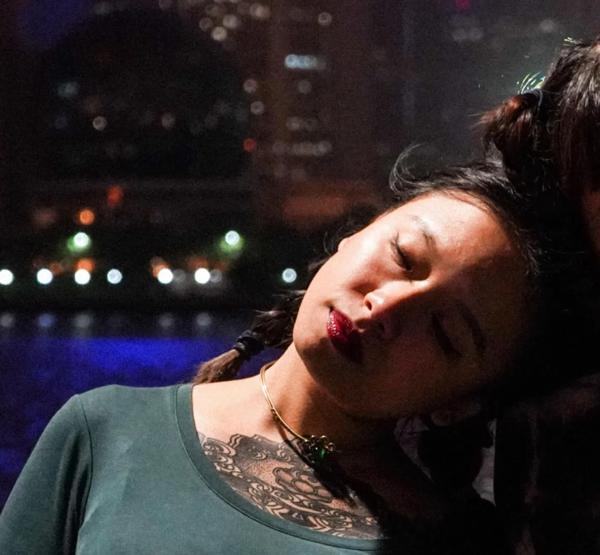 Tim Tim Cheng
Tim Tim Cheng is a poet and a teacher from Hong Kong, currently based between London and Edinburgh. Her pamphlet Tapping at Glass (Verve Poetry Press, 2023) explores girlhood, multilingualism, and psycho-geography. Her poems are published or anthologised in POETRY, The Rialto, Ambit, Our Time is a Garden, and elsewhere. Her latest appearances include the Hidden Door Festival, Singapore Writers Festival and BBC Scotland. She is a WrICE fellow and a mentee under the Roddy Lumsden Memorial Mentorship scheme. She also edits, translates between Chinese and English, and writes lyrics. Her full collection, My Bloody Galentines, is forthcoming in 2024. It navigates daughterhood, class, ecology, tattooing and music.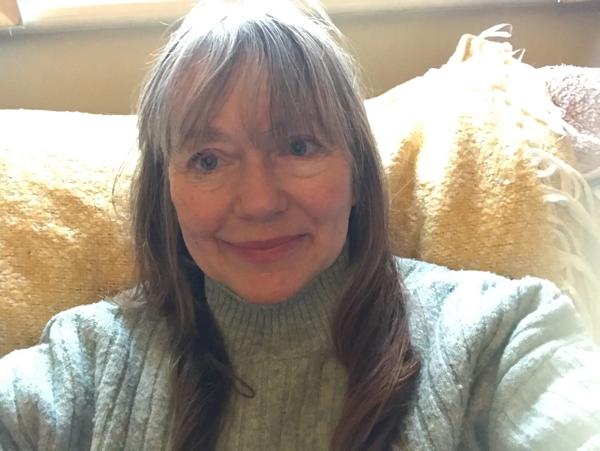 Tracey Hammett
Tracey Hammett is a Welsh writer who lives in south-westest London. She writes scripts, stories and poetry for children, as well as short fiction and poetry for adults. She teaches creative writing and hosts a regular Songwriters and Wordsmiths night at the Hootananny in Brixton, which showcases talented new artists. 
Yanita Georgieva
Yanita Georgieva is a Bulgarian poet and journalist. She was raised in Beirut, Lebanon, and now lives in London, where she works for the BBC World Service. She is currently completing an MA in Creative Writing at Royal Holloway University.
 Georgieva received the Out-Spoken Prize for Poetry in 2022 and was shortlisted for the Ivan Juritz Prize. Her work has appeared in Poetry Wales, Propel Magazine, The Cardiff Review, bath magg, and Pidgeonholes, among others. She leads a poets' collective called Dreamboat and has performed at the European Poetry Festival.
Take part
Applications are now closed for the New Poets Collective 2023/24
Please do keep an eye out in April 2024 for when we re-open applications for 2024/25.
Get in touch
If you have any queries about the New Poets Collective, or questions about your application, please contact the Creative Learning Manager (Emerging Artists).