Among the Trees
Past exhibition
1 AUGUST – 31 OCTOBER 2020
Hayward Gallery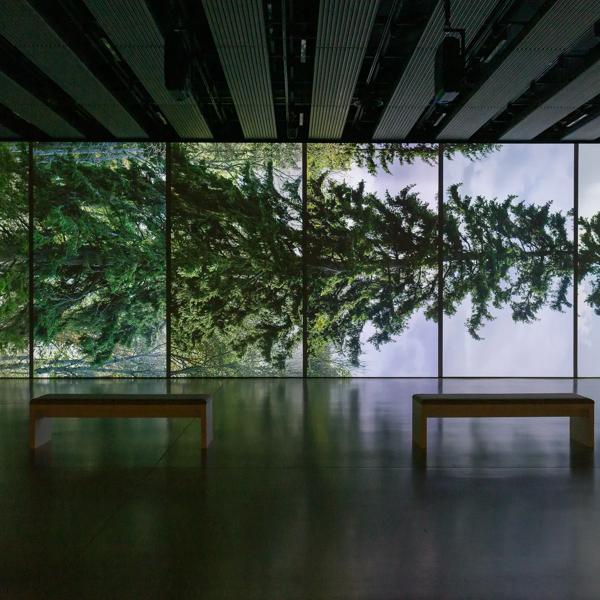 Enter a forest of art, formed through sculptures and installations, drawings, paintings and photographs.
This group exhibition explores our complex relationship with trees and forests, and their role in our lives and imaginations. 37 international artists draw our attention to these awe-inspiring life forms. 
Robert Adams, Eija-Liisa Ahtila, Yto Barrada, Johanna Calle, Gillian Carnegie, Tacita Dean, Peter Doig, Jimmie Durham, Kirsten Everberg, Simryn Gill, Rodney Graham, Shi Guowei, Hugh Hayden, Eva Jospin, Kazuo Kadonaga, William Kentridge, Toba Khedoori, Luisa Lambri, Myoung Ho Lee, Zoe Leonard, Robert Longo, Sally Mann, Steve McQueen, Jean-Luc Mylayne, Mariele Neudecker, Virginia Overton, Roxy Paine, Giuseppe Penone, Abel Rodríguez, Ugo Rondinone, George Shaw, Robert Smithson, Jennifer Steinkamp, Thomas Struth, Rachel Sussman, Pascale Marthine Tayou, Jeff Wall.
The exhibition is kindly supported by the Swiss Arts Council Pro Helvetia and WarnerMedia.