National Poetry Library
Opening times
The National Poetry Library is now open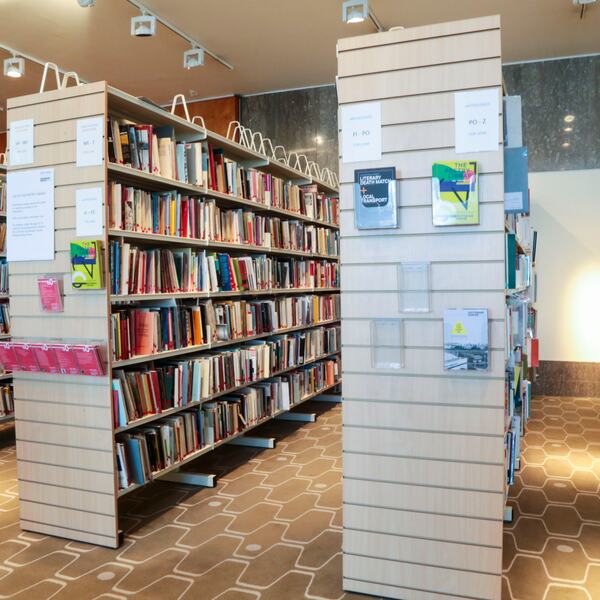 Up on Level 5 of the Royal Festival Hall, find our sanctuary for lovers of poetry
Housing the world's largest public collection of modern poetry, the National Poetry Library is free to join. 
A vital resource for the poetry community since it was founded by the Arts Council in 1953, the library counts many esteemed poets among its fans. 
After it was opened by TS Eliot and Herbert Read, Seamus Heaney cut the cake for the move to the Southbank Centre in 1988, and Ted Hughes spent time here researching the anthology Rattle Bag. 
In recent years the library has hosted a residency with the celebrated poet and playwright, Inua Ellams, and commissioned a new exhibition by South Korean artist Joo Yeon Park