Hire our auditoria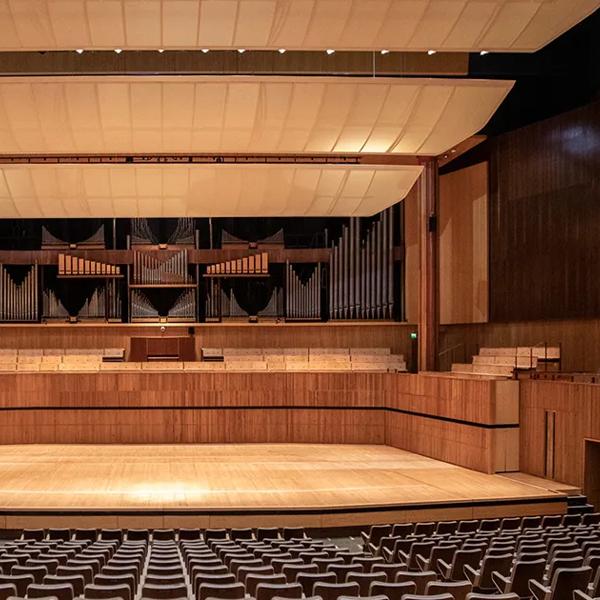 Looking for a world-renowned venue for your event?
Our three world-famous auditoria offer the perfect spaces for large-scale and hybrid events, accommodating 200 to 2,500 guests.
The Grade I-listed Royal Festival Hall, the brutalist Queen Elizabeth Hall and the more intimate Purcell Room are world-renowned venues, adding a sense of prestige to any event.
These flexible venues can accommodate from 200 to 2,500 people and are perfect for large-scale or hybrid events including conferences, AGMs, award ceremonies, film premieres, screenings, panel discussions and seminars. 
Capacities
Royal Festival Hall Auditorium
Fixed raked theatre seating for 2,500
Queen Elizabeth Hall
Fixed raked theatre seating for 916
Purcell Room
Fixed raked seating for 295
There are also a number of additional spaces available to hire alongside the auditoria that can be used as breakout areas for catering, entertaining and exhibition spaces, allowing us to support all aspects of your event.
Your dedicated event manager and our exceptional production team, along with our selection of preferred caterers, work seamlessly throughout planning and delivery to create a standout and memorable event.